Quality AC Repair Services in Oviedo, FL
At the hottest point of summer, Oviedo's temperatures can rise into oppressive 90-degree temperatures. August rains bring humidity that sends real-feel temperatures through the roof, so your air conditioner is your best friend. Florida's air quality indexes are relatively good, but if you suffer from respiratory illness or allergies, your AC offers more than mere comfort. It's an important part of your health. Our air conditioner service takes care of maintenance and repairs, even in an emergency.
Beat the Oviedo heat with Iceberg Home Services! Call us today at (863) 223-1849 to schedule AC repairs.
Oviedo 24/7 Emergency Repair Service
If you're facing sweltering temperatures with a malfunctioning AC unit, it's best to treat the problem urgently. If a member of your family is dizzy, nauseated, or confused, they could be experiencing heat exposure. This is not the time to wait for a response, so our team at Iceberg Home Services is available 24/7.
Not all AC emergencies involve your health. Malfunctions can lead to permanent breakage or even fire. You can determine the severity of your problem by a few key symptoms:
Buzzing could be a sign of a dying component. Loud banging is more likely to involve your blowing mechanism or bearings.
If your unit is emitting a fishy scent, your electrical components could be overheating. This is an emergency that can lead to fire. It can also lead to widespread damage, so shut off your unit and call for an emergency repair.
If your unit isn't emitting air, it might be prone to overheating. This can damage expensive components, so ventilation issues are an urgent problem.
Screeching noises are a sign that your compressor is experiencing too much pressure build-up. This can lead to an explosion. Metal-on-metal sounds can also indicate a broken fan motor. Your fan provides the cooling power your components need to keep functioning, so don't be tempted to leave your unit on.
Popping sounds are another sign of an electrical emergency, so turn off your unit immediately and pick up the phone.
If you have an AC emergency on your hand, don't hesitate to call us at (863) 223-1849! We're available 24/7 and are ready to respond to your problem quickly.
Signs Your AC Needs Repair in Oviedo
If the weather is tolerable and your unit isn't producing worrying symptoms, you might be able to schedule a less urgent repair. That doesn't mean you should leave your AC running, though. Small problems can quickly become catastrophic, so turn off your unit if you notice any sign of malfunction. You can tell your appliance needs repair if:
The airflow is limited or blowing hot. This could mean your compressor has lost its cooling power or that your ducts aren't drawing air from outside.
You're noticing a musty scent. Mold contamination is usually to blame here, and that could distribute spores throughout your home. Allergies, and even illness, may follow, so treat this as a priority.
Your outdoor unit is emitting a clicking sound. This could mean your fan has an obstruction.
Your unit is over-cycling. Thermostats are usually the culprit here.
Your home is humid. This can encourage mold and mildew, which can ultimately affect your health.
If you notice any of the signs, give us a call at (863) 223-1849 or reach out online to schedule an AC repair.
Schedule AC Repair with Iceberg Home Services Today!
A broken air conditioner can be as hazardous as an extreme heat wave, but our highly skilled team members are experts at keeping your family safe. We'll make sure you get through the worst of Oviedo's temperatures with a cool and comfortable home.
Iceberg Home Services is the go-to choice for AC services in Oviedo. Give us a call at (863) 223-1849 to schedule an appointment!
Why Choose Iceberg Home Services?
Highly Trained & CERTIFIED TECHNICIANS
INDUSTRY-LEADING Products
What Our Clients Are Saying
" We are very pleased with Iceberg, from sales to installation it was all done in a timely matter and as Promised. Shawn Crawford and Adam Jr came out on Saturday and worked all day, even though they faced a few hurdles, they did what they had to do to get it done. They were very polite."
Patty Johnson
" Chuck arrived within a day after my call. He was very kind, courteous and professional. He looked at my unit and told me what my options were as far as the unit. I felt very confident that he was telling me the true issues with my unit and what would be in my best interest."
Chere' Mask
" They are fast, reliable, and courteous! They have been out to our house twice to fix the same problem for two different reasons and both times were on time and cared about the well-being of our family. They are also very knowledgeable and also advised us on how to keep our A/C maintained during stor..."
Ryan Davey
" Chuck from iceberg A/C and heating, LLC was AMAZING! I was recommended to this company, and I'm so happy I was. Chuck was timely, efficient, and thorough. He didn't try and sell me repairs that weren't needed, found our problem and will get fixed tomorrow! I would 100% recommend them to anyone, espe..."
Sheena Waterfield
" Excellent work, very reliable. Highly recommend for all your heating and cooling needs."
Tara Greene
" Very happy to have found them to help us with our AC needs. Very responsive, punctual, honest and friendly!! Elon is great very professional and courteous. Definitely recommend using them for service and repair."
Mario Mora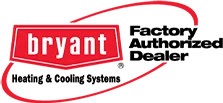 Take advantage of our money-saving HVAC and plumbing special offers -- for a limited time!
FREE SERVICE CALL*
*With repair only
Not to be combined with any other offer. Limited time only.
AC or Heating Tune-Up & Check-Up
Big Savings- Now only $99!
Includes 35 point inspection, duct inspection, and energy savings analysis. Not to be combined with any other offer. Offer valid for first time customers only. Limited time only. After hours rate may vary.
SENIOR OR MILITARY DISCOUNT*
Free estimates | Financing options
*ID required. One coupon per transaction. Not to be combined with any other offer. Limited time only.