HVAC Tune-Ups in the Lakeland, FL Area
Providing Quality Residential HVAC Maintenance Throughout Polk County
Heating and cooling systems are a vital part of keeping comfortable in your Lakeland home. Around here, we have to work our HVAC systems hard in order to keep up with the climate. All of that consistent use can take its toll, which is why we recommend taking advantage of our complete HVAC maintenance services here at Iceberg Home Services! Our specialists have been keeping Lakeland and Polk County clients comfortable for generations now—over 70 years and counting! We place your needs first by offering customer-focused service that is both affordable and dependable, so you can rest easy knowing you have experts who care on your side. We offer:
Air conditioning maintenance
Furnace maintenance
Heat pump maintenance
For complete HVAC maintenance and tune-up services contact Iceberg online now! Prefer speaking to an expert directly? You can always reach our team by dialing (863) 223-1849!
HVAC Maintenance Services in Lakeland, FL
A proper tune-up is one that can assess the unique needs of your home comfort equipment and administer ideal solutions according to those needs. At Iceberg, we provide a complete maintenance service that works to improve the performance of your system and preserve its efficiency. Our tune-up services typically include:
Component diagnostics and checks
Electrical connection tightening
Thermostat inspection and calibration
Lubrication for moving parts
Internal component cleaning
Repairs and replacements as needed
And more!
SCHEDULE SERVICE NOW
The Benefits of HVAC Maintenance
What's the point of shelling out for a service if the benefits don't warrant it, right? Well, you'll be glad to know that a complete HVAC maintenance service from Iceberg brings you a lot more than just some clean parts and a shiny air conditioner. By pursuing routine service, you can benefit from:
Better equipment efficiency. A system that is well calibrated and optimized gets the job done faster and easier and uses up less fuel or energy. That means with the help of our maintenance teams, you can expect to really feel the difference in your home's heating and cooling!
Lower heating and cooling bills. When a system has to work less to get its job done it uses less fuel, be that gas, electricity, oil, or otherwise. That translates into direct savings in your pocket.
Fewer risks of a breakdown. The majority of breakdowns happen when a homeowner doesn't schedule regular maintenance. Component failure, air flow issues, electrical complications—these are all addressed by a tune up!
Longer equipment lifespans. Ideally, your heating and cooling equipment will last its full projected lifespan. With maintenance, this becomes much more likely, as a cleaned and well-maintained system will function better and for longer.
Improved air quality. No dust and grit in your HVAC equipment mean less of it in your ducts, vents, and eventually lungs. For a cleaner home and healthier air, schedule your tune-up today!
Heating and Cooling Maintenance Services in Polk County
When you're in need of an HVAC tune-up, you want a team of experts who genuinely care about the quality of their work and amount of effort they put forth. At Iceberg, there is nothing more important to us than your satisfaction, so we never offer up anything shy of our very best!
When you need heating services, cooling services, or complete HVAC maintenance in Lakeland, call Iceberg Home Services at (863) 223-1849 or contact us online today!
Our Service Area
We provide quality HVAC maintenance throughout Polk County, including Auburndale, Babson Park, Clermont, Davenport, Lake Alfred, Lake Wales, Lakeland, Mulberry, Winter Haven, Zephyrhills, and the surrounding areas.
Why Choose Iceberg Home Services?
Highly Trained & CERTIFIED TECHNICIANS
INDUSTRY-LEADING Products
What Our Clients Are Saying
" We are very pleased with Iceberg, from sales to installation it was all done in a timely matter and as Promised. Shawn Crawford and Adam Jr came out on Saturday and worked all day, even though they faced a few hurdles, they did what they had to do to get it done. They were very polite."
Patty Johnson
" Chuck arrived within a day after my call. He was very kind, courteous and professional. He looked at my unit and told me what my options were as far as the unit. I felt very confident that he was telling me the true issues with my unit and what would be in my best interest."
Chere' Mask
" They are fast, reliable, and courteous! They have been out to our house twice to fix the same problem for two different reasons and both times were on time and cared about the well-being of our family. They are also very knowledgeable and also advised us on how to keep our A/C maintained during stor..."
Ryan Davey
" Chuck from iceberg A/C and heating, LLC was AMAZING! I was recommended to this company, and I'm so happy I was. Chuck was timely, efficient, and thorough. He didn't try and sell me repairs that weren't needed, found our problem and will get fixed tomorrow! I would 100% recommend them to anyone, espe..."
Sheena Waterfield
" Excellent work, very reliable. Highly recommend for all your heating and cooling needs."
Tara Greene
" Very happy to have found them to help us with our AC needs. Very responsive, punctual, honest and friendly!! Elon is great very professional and courteous. Definitely recommend using them for service and repair."
Mario Mora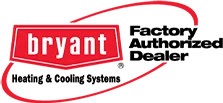 Take advantage of our money-saving HVAC and plumbing special offers -- for a limited time!
FREE SERVICE CALL*
*With repair only
Not to be combined with any other offer. Limited time only.
AC or Heating Tune-Up & Check-Up
Big Savings- Now only $99!
Includes 35 point inspection, duct inspection, and energy savings analysis. Not to be combined with any other offer. Offer valid for first time customers only. After hours rate may vary.
SENIOR OR MILITARY DISCOUNT*
Free estimates | Financing options
*ID required. One coupon per transaction. Not to be combined with any other offer. Limited time only.