High-Quality HVAC Services in Oviedo, FL
Iceberg Home Services is Oviedo's favorite HVAC company for excellent reasons. Our 70-plus years of experience have taught us the importance of fine workmanship. We've served the residents of Oviedo long enough to understand our clients' needs. We're prompt, certified, and always at the forefront of the industry.
Iceberg Home Services is here for all your HVAC needs in Oviedo! Call us to schedule an appointment at (863) 223-1849.
HVAC Services in Oviedo
As Oviedo locals, we have an intimate knowledge of local air quality and climate. That knowledge allows us to guide you toward the best HVAC options for your requirements. Our end-to-end service covers every stage of your HVAC journey, from the initial replacement and installation to AC repairs and tune-ups.
24-Hour AC Repair in Oviedo
Air conditioner problems can't always wait, so we offer 24/7 emergency HVAC services. The summer sun doesn't take breaks, so neither do we. Oviedo's summer heat can rise to oppressive levels, which can lead to heat exhaustion in elderly or ill homeowners. If your unit breaks down during a heat wave, you can count on us to repair it as quickly as possible.
Your AC also needs an emergency repair if it's showing signs of electrical or compressor problems. Loud screeching, weird scents, and limited airflow are all signs that your problem is urgent.
Don't hesitate if you're having an HVAC emergency! Call to schedule a repair at (863) 223-1849.
AC Installation and Replacement in Oviedo
If your air conditioner has reached the end of its life span, it might make financial sense to replace it. Modern air conditioners last 15 to 20 years, but if you have an older product, it's unlikely to last that long. If your unit keeps breaking down, it's probably time to look for a newer model. Our skilled technicians are acquainted with a huge range of brands, so they can help you choose the perfect replacement for your priorities. Moving or building a new home? We'll perform a flawless installation.
Oviedo HVAC Maintenance
Our inspections are comprehensive, and we pay attention to the finest details. We'll check your drainage, pick up signs of wear, and make sure your motor is functioning as it should. We'll also clear mold and dampness from your air filters and other components during AC tune-ups. If your refrigerant levels are diminishing, we'll replenish them and check for leaks. Tune-ups may also include repairs of condensers, fans, and rusty components.
Oviedo Ductless Mini-Split Services
Ductless units are becoming increasingly popular for their practicality and incredible efficiency. Their effects are handled on a per-zone basis, so they're a true windfall in sunrooms, basements, and sunrooms. They're remarkably easy to maintain, but they do require special skills. We replace, repair, and maintain this impressive technology. Our tune-ups include:
Filter replacements
The cleaning of components that affect your indoor air quality
Mold and fungus removals
Inspections of your outdoor condenser
Replenishments of your refrigerant
Wet cleanings or replacements of your HEPA filters
Heat Pump Services in Oviedo
Heat pump installations require working knowledge of duct systems and wiring, so it's never a good idea to handle them yourself. Iceberg Home Services's team members are heating pros, so they'll help you to choose the heat pump that suits your infrastructure best. Our installations will give your new unit its best life span and take its efficiency to new heights.
If your heat pump is short cycling or showing signs of ice accumulation, we'll give you a lasting repair. We'll also perform routine and preventative maintenance to give your technology its best chance at a long life. Convenience matters, so we'll also fit into your schedule with a smile.
Schedule HVAC Services in Oviedo with Iceberg Home Services
With over 70 years of experience, our team at Iceberg Home Services can handle all your HVAC needs for your Oviedo home. We believe in providing the best to our customers, so you can expect on-time, friendly and efficient service that is sure to leave you satisfied.
Give us a call at (863) 223-1849 to schedule an HVAC appointment today!
Why Choose Iceberg Home Services?
Highly Trained & CERTIFIED TECHNICIANS
INDUSTRY-LEADING Products
What Our Clients Are Saying
" We are very pleased with Iceberg, from sales to installation it was all done in a timely matter and as Promised. Shawn Crawford and Adam Jr came out on Saturday and worked all day, even though they faced a few hurdles, they did what they had to do to get it done. They were very polite."
Patty Johnson
" Chuck arrived within a day after my call. He was very kind, courteous and professional. He looked at my unit and told me what my options were as far as the unit. I felt very confident that he was telling me the true issues with my unit and what would be in my best interest."
Chere' Mask
" They are fast, reliable, and courteous! They have been out to our house twice to fix the same problem for two different reasons and both times were on time and cared about the well-being of our family. They are also very knowledgeable and also advised us on how to keep our A/C maintained during stor..."
Ryan Davey
" Chuck from iceberg A/C and heating, LLC was AMAZING! I was recommended to this company, and I'm so happy I was. Chuck was timely, efficient, and thorough. He didn't try and sell me repairs that weren't needed, found our problem and will get fixed tomorrow! I would 100% recommend them to anyone, espe..."
Sheena Waterfield
" Excellent work, very reliable. Highly recommend for all your heating and cooling needs."
Tara Greene
" Very happy to have found them to help us with our AC needs. Very responsive, punctual, honest and friendly!! Elon is great very professional and courteous. Definitely recommend using them for service and repair."
Mario Mora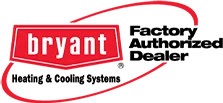 Take advantage of our money-saving HVAC and plumbing special offers -- for a limited time!
FREE SERVICE CALL*
*With repair only
Not to be combined with any other offer. Limited time only.
$99 AC Tune-Up & Check-Up
Big Savings- Regularly $159!
Includes 35 point inspection, duct inspection, and energy savings analysis. Not to be combined with any other offer. Offer valid for first time customers only. After hours rate may vary.
SENIOR OR MILITARY DISCOUNT*
Free estimates | Financing options**
** Subject to approved credit. *ID required. One coupon per transaction. Not to be combined with any other offer. Limited time only.