HVAC Services in Sanford, FL
Cool, Confident, Comprehensive Service
HVAC systems are an integral part of everyday life. From heating, ventilation, and cooling to providing a pleasant environment for our homes or workspaces — these machines help improve the quality of air in every room we enter. And in the humid and scorching heat of Sanford, you'll definitely want a fully functioning HVAC system that works as hard as you do!
If you are looking to upgrade to a new, more efficient AC system or are in need of repairs and maintenance services in the Sanford area, you can count on Iceberg Home Services. Call today at (863) 223-1849 or schedule an appointment online!
24/7 Emergency HVAC Services
HVAC systems can go down at any time of the day, and when that happens, you will need a service team you can rely on and trust. Iceberg Home Services is that team! We provide both commercial and residential HVAC services all year round so that you're never without help when you need it most. Our emergency HVAC services include:
Call Iceberg for comprehensive HVAC services all year round in the Sanford area. Schedule a service online or speak to a technician by calling (863) 223-1849 today. 
Air Conditioning Services in Sanford
AC Repair
With average temperatures hovering in the 80s, a broken AC is arguably one of the worst things that can happen. More importantly, prolonged exposure to high temperatures and humidity could lead to mold growth and structural damage. Plus, an AC that isn't working as great as it should can lead to a spike in your energy bills! Here at Iceberg Home Services, we're always ready with a team of licensed and experienced technicians who can fix it right up in time!
AC Installation/Replacement
If you're noticing higher than usual energy bills, or if your AC is taking longer than it used to when cooling your home, it may be time for an upgrade. After about 10-15 years or so, your AC is nearing the end of its life and thus needs more power to operate. So, upgrading to a newer model or simply replacing your old one is a great way to save on energy costs. You'll also have a much easier time beating the summer heat!
AC Maintenance
Keeping your AC well maintained can not only prolong the life of your current AC, but it can also work to cut down the need for repair costs and replacements — saving you money in the long run. It also keeps your AC running in peak condition.
Iceberg Home Services delivers comprehensive AC services no matter the day or time! Schedule your AC service today and call (863) 223-1849 now.
Sanford Heat Pump Services
A heat pump is a great way to keep your home cool or warm without having to use as much energy. They work by using electricity to make the refrigerant in the air conditioner more efficient, which means that it can circulate cool air faster and maintain a lower temperature than with an air conditioner alone. If you're looking for heat pump services in Sanford, our technicians are available for installation or repair at any time of day.
See if a heat pump is right for you by speaking with one of our experts at Iceberg. Contact us today at (863) 223-1849 or schedule an appointment online now.
Ductless Mini-Split Systems
Ductless mini-split systems are a popular heating and cooling option for homeowners. They offer many benefits, including energy efficiency, easy installation, and low maintenance. A ductless system is a self-contained unit outside your home with an indoor evaporator and condenser coil. These units work by pulling in cool air from either outdoors or through your window, cooling it, then pushing it back into your room at the desired temperature level. Their high levels of efficiency will save you more money than traditional AC and heating systems.
Speak with an expert to see if installing a ductless system in your Sanford home is right for you! Call Iceberg at (863) 223-1849 or schedule a service online.
Schedule Service with Iceberg Home Services!
For over 70 years, we've been providing residential and commercial buildings in the central Florida area with reliable, affordable, and fast HVAC services. As a family-owned business, we treat our customers and their homes with the dignity and respect they deserve. All our technicians are highly trained, certified, and available 24/7, so you know your HVAC system is always in good hands.
Experience the Iceberg Home Services difference and call today at (863) 223-1849 to schedule your service.
Why Choose Iceberg Home Services?
Highly Trained & CERTIFIED TECHNICIANS
INDUSTRY-LEADING Products
What Our Clients Are Saying
" We are very pleased with Iceberg, from sales to installation it was all done in a timely matter and as Promised. Shawn Crawford and Adam Jr came out on Saturday and worked all day, even though they faced a few hurdles, they did what they had to do to get it done. They were very polite."
Patty Johnson
" Chuck arrived within a day after my call. He was very kind, courteous and professional. He looked at my unit and told me what my options were as far as the unit. I felt very confident that he was telling me the true issues with my unit and what would be in my best interest."
Chere' Mask
" They are fast, reliable, and courteous! They have been out to our house twice to fix the same problem for two different reasons and both times were on time and cared about the well-being of our family. They are also very knowledgeable and also advised us on how to keep our A/C maintained during stor..."
Ryan Davey
" Chuck from iceberg A/C and heating, LLC was AMAZING! I was recommended to this company, and I'm so happy I was. Chuck was timely, efficient, and thorough. He didn't try and sell me repairs that weren't needed, found our problem and will get fixed tomorrow! I would 100% recommend them to anyone, espe..."
Sheena Waterfield
" Excellent work, very reliable. Highly recommend for all your heating and cooling needs."
Tara Greene
" Very happy to have found them to help us with our AC needs. Very responsive, punctual, honest and friendly!! Elon is great very professional and courteous. Definitely recommend using them for service and repair."
Mario Mora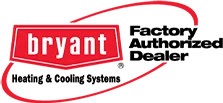 Take advantage of our money-saving HVAC and plumbing special offers -- for a limited time!
FREE SERVICE CALL*
*With repair only
Not to be combined with any other offer. Limited time only.
AC or Heating Tune-Up & Check-Up
Big Savings- Now only $99!
Includes 35 point inspection, duct inspection, and energy savings analysis. Not to be combined with any other offer. Offer valid for first time customers only. After hours rate may vary.
SENIOR OR MILITARY DISCOUNT*
Free estimates | Financing options
*ID required. One coupon per transaction. Not to be combined with any other offer. Limited time only.