Heater Repairs in Winter Haven, FL
Is your heater acting up? Making strange noises, driving up your power bills, or just not getting hot? The sooner you seek repairs and get it fixed, the less money it's going to cost you — and the sooner you can relax and stop worrying about freezing pipes, finding enough space heaters, or staying with family.
To schedule repair service for your heater in Winter Haven, reach out to Iceberg Home Services today! You can dial (863) 223-1849 or you can contact us online.
Signs your heater needs repair
Not sure your heater needs professional attention? Here are signs to look for.
Strange sounds or smells. If you notice unusual sounds or smells coming from your heater, it probably needs attention soon. If you smell gas, leave your home and contact the authorities immediately!
Cold spots or drafts. If your heat is uneven throughout your home, it can suggest problems in your ducts or inadequate heat.
Blowing cool air or no air. Obviously, no heat is a problem — if it comes and goes, you should still seek repairs before the problem gets worse.
Constantly turning on and off. Your heater shouldn't be flipping on and off constantly, only when reaching the temperatures on your thermostat.
Running nonstop. Similarly, a heater that's always on isn't doing its job right, and it needs repair — or it's too small for your home (or your weatherproofing and insulation need work).
High utility bills. Unusually high power bills often show up as the first sign of subtler problems with your heater.
Any of this sound familiar? Contact Iceberg Home Services today by dialing (863) 223-1849 or by messaging us online, and schedule repair services immediately.
SCHEDULE SERVICE NOW
Common furnace repairs
We see a lot of furnace problems, some quite unusual, but the most common reasons for a homeowner to need furnace repairs are these:
Filter or duct blockage. Clogged filters can be fixed by simply replacing them, but ducts are going to require professional help.
Blower belt. It's very common for the belt on the blower to go out, leaving you with heat but nothing to push it through your home. Sometimes it can be squeaky before it goes!
Ball bearing wear. The ball bearings in your motor can wear down and freeze up.
Limit switch. If your blower never stops, it may be because the limit switch has failed.
Ignition problems. Pilot constantly cutting out, or the auto-starter isn't starting?
Thermostat. Sometimes your furnace is fine, but it's getting bad directions.
Cracked heat exchanger. A common problem if your furnace manages to overheat — this can be dangerous, as gas will often leak as a result!
Other mechanical or electrical issues. Any moving part or electrical system can fail and cause problems.
Don't wait for your furnace to damage itself further; dial (863) 223-1849 or contact us online and schedule service now.
Common heat pump repairs
A heat pump is less likely to require repairs than a furnace, as it has fewer moving parts and isn't performing combustion, but no system is perfect. Here are the problems we see the most:
Refrigerant leaks. No refrigerant means no way to move heat in or out of your home.
Reversing valve. To switch between cooling and heating requires a functioning reversing valve.
Thermostat. A problem shared by furnaces and heat pumps!
Compressor failure. To gather heat from the air outside and push it into your refrigerant requires a compressor outside.
Fan motor. If the fan inside your home dies, then the heated refrigerant can't transfer its heat to the air.
Other mechanical or electrical issues. Of course, anything that moves or uses electricity can fail if you're unlucky.
Heat pump repairs require a knowledgeable team with the right equipment. Reach Iceberg Home Services by phone at (863) 223-1849 or contact us online to learn more.
Choose Iceberg Home Services for Your Heating Repair Needs in Winter Haven
Iceberg Home Services has provided clients with superior HVAC service for over 70 years. We're available 24/7 to bring to your home the experience, expertise, certifications, and tools necessary to get your furnace or heat pump functioning again as inexpensively, efficiently, and reliably as possible.
Schedule heating repair service now for your Winter Haven home. Contact us at (863) 223-1849 or reach out to us online.
Why Choose Iceberg Home Services?
Highly Trained & CERTIFIED TECHNICIANS
INDUSTRY-LEADING Products
What Our Clients Are Saying
" We are very pleased with Iceberg, from sales to installation it was all done in a timely matter and as Promised. Shawn Crawford and Adam Jr came out on Saturday and worked all day, even though they faced a few hurdles, they did what they had to do to get it done. They were very polite."
Patty Johnson
" Chuck arrived within a day after my call. He was very kind, courteous and professional. He looked at my unit and told me what my options were as far as the unit. I felt very confident that he was telling me the true issues with my unit and what would be in my best interest."
Chere' Mask
" They are fast, reliable, and courteous! They have been out to our house twice to fix the same problem for two different reasons and both times were on time and cared about the well-being of our family. They are also very knowledgeable and also advised us on how to keep our A/C maintained during stor..."
Ryan Davey
" Chuck from iceberg A/C and heating, LLC was AMAZING! I was recommended to this company, and I'm so happy I was. Chuck was timely, efficient, and thorough. He didn't try and sell me repairs that weren't needed, found our problem and will get fixed tomorrow! I would 100% recommend them to anyone, espe..."
Sheena Waterfield
" Excellent work, very reliable. Highly recommend for all your heating and cooling needs."
Tara Greene
" Very happy to have found them to help us with our AC needs. Very responsive, punctual, honest and friendly!! Elon is great very professional and courteous. Definitely recommend using them for service and repair."
Mario Mora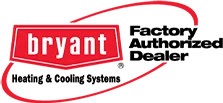 Take advantage of our money-saving HVAC and plumbing special offers -- for a limited time!
FREE SERVICE CALL*
*With repair only
Not to be combined with any other offer. Limited time only.
$99 AC Tune-Up & Check-Up
Big Savings- Regularly $159!
Includes 35 point inspection, duct inspection, and energy savings analysis. Not to be combined with any other offer. Offer valid for first time customers only. After hours rate may vary.
SENIOR OR MILITARY DISCOUNT*
Free estimates | Financing options**
** Subject to approved credit. *ID required. One coupon per transaction. Not to be combined with any other offer. Limited time only.