Backflow Testing & Prevention in Polk County & Central Florida
Iceberg Home Services is proud to provide Winter Haven, FL, with a full range of residential and business plumbing services to maintain your plumbing system year-round, including backflow testing. Family-owned with over 70 years of industry experience in the Polk County area, Iceberg Home Services has built a reputation for quality care by certified plumbing technicians. Our backflow testing services ensure that your water is free of contaminants and keeps you up to Polk County standards.
For comprehensive services you can be confident in, call (863) 223-1849 or contact us online to schedule your backflow test today!
Backflow Testing & Prevention Services From Iceberg Home Services
Maintaining your home's interior plumbing system is just as crucial as other routine exterior repairs. Installing a backflow system helps to protect the water quality of your home or business by keeping drain water moving in one direction — outside of your home.
Backflow can happen for a few reasons — burst water main, fire hydrant usage, and other demands on your water system. Without a backflow system, when your water system loses pressure, water can be siphoned up into your home's plumbing, contaminating drinking water and other appliances.
At Iceberg Home Services, our trusted professionals offer top-quality services to keep your water quality in excellent condition with testing on a wide range of backflow prevention devices. We provide testing on:
Pressure Vacuum Breakers
Atmospheric Vacuum Breakers
Backflow Preventer
Check Valves
Air Gaps
The Importance of Routine Backflow Testing
When a backflow prevention device is installed to protect your water quality, it's vital to ensure that it functions properly. Because backflow can occur at any cross-connection point where dirty water intersects with clean water, it's crucial to prevent reverse flow. Backflow water can contain contaminants and hazardous materials such as chemicals, human waste, and other potentially harmful substances. Testing your system routinely confirms that it works properly to keep debris from entering your drinking water.
SCHEDULE SERVICE NOW
The Benefits of Backflow Testing
The most significant benefit of backflow testing is safety; however, backflow can become a more substantial problem with costly damages if left unchecked. Here are a few benefits:
Getting your system routinely tested is the only way to ensure that your water is up to city safety standards. Drinking polluted water poses a considerable risk to the overall health of yourself and your family.
Backflow can also cause moisture-related damages to properties over a period.
Helps to prevent fines and penalties caused by a system that doesn't meet state or city standards.
Choose Iceberg Home Services for Your Backflow Testing in Winter Haven, FL
At Iceberg Home Services, we care about the health and well-being of your plumbing system. Our technicians work to provide the best prices and the best care when it comes to maintaining your backflow system. Don't wait for an unexpected change in water flow to let you know that your backflow prevention device is failing. Protect your home's water system with backflow testing you can depend on when you hire an Iceberg technician.
Call Iceberg Home Services at (863) 223-1849 or contact us online to speak to an Iceberg Home Services specialist about your backflow system to ensure your water quality meets city standards.
FAQ's
What are the different types of backflows?
There are two types of backflows: back-siphonage and back-pressure. Back-siphonage is caused by negative pressure from the water being pulled in the supply piping due to repairs of breaks on a water main, causing the regular water supply to reverse flow and move back up. Back-pressure occurs when the water pressure moving through the system is greater than the supply pressure in systems such as boilers, elevated tanks, etc.
Why is my backflow prevention device leaking?
Backflow prevention devices should never continuously leak. A backflow prevention system alleviates your water system's pressure when it is turned off. If you notice that your system is leaking, it's crucial to have a technician come out to test your system and ensure that it is correctly installed for optimal water quality.
SCHEDULE SERVICE NOW
Why Choose Iceberg Home Services?
Highly Trained & CERTIFIED TECHNICIANS
INDUSTRY-LEADING Products
What Our Clients Are Saying
" We are very pleased with Iceberg, from sales to installation it was all done in a timely matter and as Promised. Shawn Crawford and Adam Jr came out on Saturday and worked all day, even though they faced a few hurdles, they did what they had to do to get it done. They were very polite."
Patty Johnson
" Chuck arrived within a day after my call. He was very kind, courteous and professional. He looked at my unit and told me what my options were as far as the unit. I felt very confident that he was telling me the true issues with my unit and what would be in my best interest."
Chere' Mask
" They are fast, reliable, and courteous! They have been out to our house twice to fix the same problem for two different reasons and both times were on time and cared about the well-being of our family. They are also very knowledgeable and also advised us on how to keep our A/C maintained during stor..."
Ryan Davey
" Chuck from iceberg A/C and heating, LLC was AMAZING! I was recommended to this company, and I'm so happy I was. Chuck was timely, efficient, and thorough. He didn't try and sell me repairs that weren't needed, found our problem and will get fixed tomorrow! I would 100% recommend them to anyone, espe..."
Sheena Waterfield
" Excellent work, very reliable. Highly recommend for all your heating and cooling needs."
Tara Greene
" Very happy to have found them to help us with our AC needs. Very responsive, punctual, honest and friendly!! Elon is great very professional and courteous. Definitely recommend using them for service and repair."
Mario Mora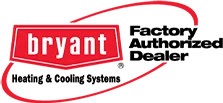 Take advantage of our money-saving HVAC and plumbing special offers -- for a limited time!
FREE SERVICE CALL*
*With repair only
Not to be combined with any other offer. Limited time only.
$99 AC Tune-Up & Check-Up
Big Savings- Regularly $159!
Includes 35 point inspection, duct inspection, and energy savings analysis. Not to be combined with any other offer. Offer valid for first time customers only. After hours rate may vary.
SENIOR OR MILITARY DISCOUNT*
Free estimates | Financing options**
** Subject to approved credit. *ID required. One coupon per transaction. Not to be combined with any other offer. Limited time only.