Packaged HVAC Units in Polk County & Central Florida
Not all homes are built the same, but they all require cooling services when humidity and heat levels rise. At Iceberg Home Services, our expert HVAC technicians understand the complexities of each home we service to provide customized cooling and heating solutions. To find the right HVAC system, we consider the construction of your home to deliver the best options available to you. With day-and-night services, trained and certified technicians, and customer-focused services, we are confident in keeping you cool and warm when you need it most.
A packaged HVAC unit might be the right system for you. Call (863) 223-1849 or contact us online to learn why!
What Is a Packaged HVAC Unit?
When choosing a cooling and heating system for your home, it's essential to know the layout of the space. HVAC's come in two systems: packaged units and split systems. A packaged unit is an all-in-one system in one metal container outside your home. Inside the metal unit is your evaporator coil, compressor, and condenser. Packaged units are popular for houses that lack the space for a split system but provide the same level of cooling and heating with minor differences in configuration. Because this unit has its main components housed in one place, packaged units are easier to install and take up less space.
Is a Packaged HVAC Unit Right for My Lake Alfred Home?
If you're looking for a reliable system with an easy installation, a packaged unit may be for you. When choosing a packaged system, it's important to consider the space of your home. Properties that lack crawl spaces or basements are some of the best candidates for packaged HVAC units because they provide the comfort of complete cooling by working with the space restrictions of your home.
Packaged systems also:
Keeps your utility bills low
Save on interior and exterior space
Are easily installed
Provide quiet cooling and heating
All the components of your packaged HVAC system are conveniently stored outside your home. Call (863) 223-1849 or contact us online to see if your home is best suited for a packaged system.
Signs Your HVAC Unit Needs Repair
When your HVAC system is malfunctioning, you'll notice something isn't quite right — knowing the signs that signal repair helps to keep your HVAC system protected from larger, costly damages. Use the following checklist to see if it's time to contact your local Iceberg HVAC expert for responsive care.
Increased energy bills
Change in airflow
Strange, loud noises coming from your heating or cooling system
Frequent repair
Short-cycling (it's turning on and off)
Unexplained odor emitting from the system
High levels of humidity
Reduced cooling or heating efficiency
Life Span of HVAC Units & Extending Its Life Span
Most HVAC systems have a life span of 15 to 25 years. However, maintenance is one key factor that contributes to getting the most out of your HVAC system. HVAC units that are not regularly maintained or repaired will most likely not offer such a long service life. To keep your system running efficiently and effectively all year, it's vital to tune up your system in preparation for seasonal or everyday usage. Your HVAC system's components work together to create the comfort you rely on. When you enlist the help of an Iceberg professional, they ensure that your system is cleaned and inspected for electrical and parts repair to provide peak performance.
Choose Iceberg for Your Packaged HVAC Unit
We provide the most comprehensive care for your home comfort needs at Iceberg Home Services. Our family-owned family promises to deliver timely services by trained and certified professionals that you can count on. With 24/7 AC emergency services and all-inclusive installation, repair, and maintenance services, we are proud to be your trusted HVAC service provider.
For all your HVAC needs, call (863) 223-1849 or contact us online and schedule an appointment with an Iceberg professional today!
FAQs
It is recommended to select and install an energy-efficient HVAC system to reduce your energy costs. Upgrading to a high-performing system decreases the energy needed to cool or heat your home and ultimately keeps your operating costs low.
A packaged HVAC system is usually installed outside your home or on the roof to save space. These systems are ideal for smaller homes because they eliminate the need to install an indoor furnace and provide complete heating and cooling.
Why Choose Iceberg Home Services?
Highly Trained & CERTIFIED TECHNICIANS
INDUSTRY-LEADING Products
What Our Clients Are Saying
" We are very pleased with Iceberg, from sales to installation it was all done in a timely matter and as Promised. Shawn Crawford and Adam Jr came out on Saturday and worked all day, even though they faced a few hurdles, they did what they had to do to get it done. They were very polite."
Patty Johnson
" Chuck arrived within a day after my call. He was very kind, courteous and professional. He looked at my unit and told me what my options were as far as the unit. I felt very confident that he was telling me the true issues with my unit and what would be in my best interest."
Chere' Mask
" They are fast, reliable, and courteous! They have been out to our house twice to fix the same problem for two different reasons and both times were on time and cared about the well-being of our family. They are also very knowledgeable and also advised us on how to keep our A/C maintained during stor..."
Ryan Davey
" Chuck from iceberg A/C and heating, LLC was AMAZING! I was recommended to this company, and I'm so happy I was. Chuck was timely, efficient, and thorough. He didn't try and sell me repairs that weren't needed, found our problem and will get fixed tomorrow! I would 100% recommend them to anyone, espe..."
Sheena Waterfield
" Excellent work, very reliable. Highly recommend for all your heating and cooling needs."
Tara Greene
" Very happy to have found them to help us with our AC needs. Very responsive, punctual, honest and friendly!! Elon is great very professional and courteous. Definitely recommend using them for service and repair."
Mario Mora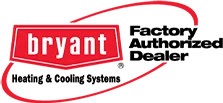 Take advantage of our money-saving HVAC and plumbing special offers -- for a limited time!
FREE SERVICE CALL*
*With repair only
Not to be combined with any other offer. Limited time only.
$99 AC Tune-Up & Check-Up
Big Savings- Regularly $159!
Includes 35 point inspection, duct inspection, and energy savings analysis. Not to be combined with any other offer. Offer valid for first time customers only. After hours rate may vary.
SENIOR OR MILITARY DISCOUNT*
Free estimates | Financing options**
** Subject to approved credit. *ID required. One coupon per transaction. Not to be combined with any other offer. Limited time only.