Water Heater Repair in Polk County & Central Florida
At Iceberg Home Services, our certified plumbers are masters at repairing and resolving a full range of problems with traditional tank water heaters and energy-efficient tankless water heaters. Day or night, holiday or weekend, our emergency plumbers are available to repair your water heater and restore comfort! We service electric water heaters and gas water heaters.
Our water heater specialists are highly trained experts who will promptly diagnose and resolve problems with either your traditional tank or tankless water heater system. We maintain a broad inventory and can service most makes and models. Whether you have a damaged pressure relief valve, no water, inconsistent temperature or capacity, etc., you can depend on our team to apply up-to-date techniques and technologies to restore your comfort!
Contact Iceberg Home Services online or call the team at (863) 223-1849 to schedule water heater repairs today!
24/7 Emergency Water Heater Repairs
Our water heater specialists are experts at quickly restoring your tank or tankless water heater to operation. We maintain a comprehensive component inventory, and our emergency plumbers are available 24/7 to respond to your plumbing emergencies. We will quickly diagnose the cause of the problem and guarantee the reliability of the repairs we provide.
When you have a water heater emergency, call (863) 223-1849, and we will dispatch a certified, licensed, and insured plumber to your home without delay.
Signs You Need Water Heater Repair
Your water heater will alert you to problems brewing up. If you notice the following, we recommend scheduling repairs without delay:
Gurgling sounds: This can indicate sediment buildup that needs to be removed
Lukewarm water or inconsistent capacity: This often points to problems with the heating element.
Cloudy water: Cloudy water is typically caused by bacterial proliferation within the tank.
How To Know It's Time To Replace Instead of Repair
Some problems can't be resolved. When any of the following apply to your water heater, it's better to replace your unit than attempt further repairs:
Age: If the unit is 10+ years old, replacing it is often more reliable and cost-effective.
Repair cost: If any required repair exceeds 50% of the replacement cost, then replacement is almost always a more beneficial decision.
Corrosion: Corrosion within the tank is difficult and usually impossible to repair effectively and safely.
Unsure whether your tank requires repairs or replacement? Contact Iceberg Home Services online or call (863) 223-1849 to schedule a service appointment in Central Florida! We'll inspect your system and determine the precise cause of the problem.
Choose Iceberg for Water Heater Repair
With decades of experience under our toolbelts, you can depend on our team's expertise and experience to service your water heater in Florida. Our highly trained, certified plumbers will always service your systems with precision and care. We believe strong relationships within our community are our most valuable asset. You can always depend on us to deliver superior customer service, expert advice, and exceptional workmanship. We'll ensure the process goes as efficiently and smoothly as possible from start to finish!
Contact Iceberg Home Services at (863) 223-1849 for more information about our company and to request water heater repairs in Winter Haven, Orlando, or Lakeland, FL!
Frequently Asked Questions
When the sacrificial anode wears away or fails, it can allow corrosion to proliferate within the tank. It's not easily repaired, and by the time it becomes noticeable, the extent of the deterioration often means that the cost of repairing the issue is usually far more than it's worth.
Hard water is caused by high mineral content. These minerals will settle into the tank as the water travels through your water heater. Over time, this creates a mineral deposit that will continue to grow and fill your tank. This will diminish available space for hot water and reduce available hot water capacity.
SCHEDULE SERVICE NOW
Why Choose Iceberg Home Services?
Highly Trained & CERTIFIED TECHNICIANS
INDUSTRY-LEADING Products
What Our Clients Are Saying
" We are very pleased with Iceberg, from sales to installation it was all done in a timely matter and as Promised. Shawn Crawford and Adam Jr came out on Saturday and worked all day, even though they faced a few hurdles, they did what they had to do to get it done. They were very polite."
Patty Johnson
" Chuck arrived within a day after my call. He was very kind, courteous and professional. He looked at my unit and told me what my options were as far as the unit. I felt very confident that he was telling me the true issues with my unit and what would be in my best interest."
Chere' Mask
" They are fast, reliable, and courteous! They have been out to our house twice to fix the same problem for two different reasons and both times were on time and cared about the well-being of our family. They are also very knowledgeable and also advised us on how to keep our A/C maintained during stor..."
Ryan Davey
" Chuck from iceberg A/C and heating, LLC was AMAZING! I was recommended to this company, and I'm so happy I was. Chuck was timely, efficient, and thorough. He didn't try and sell me repairs that weren't needed, found our problem and will get fixed tomorrow! I would 100% recommend them to anyone, espe..."
Sheena Waterfield
" Excellent work, very reliable. Highly recommend for all your heating and cooling needs."
Tara Greene
" Very happy to have found them to help us with our AC needs. Very responsive, punctual, honest and friendly!! Elon is great very professional and courteous. Definitely recommend using them for service and repair."
Mario Mora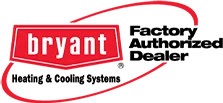 Take advantage of our money-saving HVAC and plumbing special offers -- for a limited time!
FREE SERVICE CALL*
*With repair only
Not to be combined with any other offer. Limited time only.
$99 AC Tune-Up & Check-Up
Big Savings- Regularly $159!
Includes 35 point inspection, duct inspection, and energy savings analysis. Not to be combined with any other offer. Offer valid for first time customers only. After hours rate may vary.
SENIOR OR MILITARY DISCOUNT*
Free estimates | Financing options**
** Subject to approved credit. *ID required. One coupon per transaction. Not to be combined with any other offer. Limited time only.