Thermostat Installation & Repair in Polk County & Central Florida
You may have a powerful air conditioner that can keep your home cool on the hottest days, but it doesn't mean a thing without a good thermostat. You won't benefit from your powerful AC if your thermostat doesn't connect correctly to your HVAC system.
Iceberg Home Services is here to help. We bring years of experience to the table, fixing and replacing faulty thermostats. Our team can determine what's wrong with your thermostat and provide the service you need to regain control of your AC.
Trust Iceberg Home Services to get your AC working like new. Call (863) 223-1849 to schedule service in Orlando, Winter Haven, and the surrounding areas of central Florida.
Upgrade to a Digital Thermostat
With today's innovative technology, even your HVAC system can get a technological upgrade. Digital and Wi-Fi-connected thermostats offer many benefits, and you'll love the difference you can experience with a new model. If you're not taking advantage of the features of modern digital thermostats, you're not getting the most out of your HVAC system. By making the technological upgrade to a digital and Wi-Fi-connected thermostat, you'll see a leap forward in performance, utility, and convenience from your existing heating and cooling systems. With an advanced digital thermostat, you'll be able to enjoy:
Remote control: There's a huge added convenience in accessing and controlling your thermostat remotely via a phone app — whether from bed before you go to sleep, in the morning before you pull back the covers, or across town before you drive home.
Improved efficiency: Precisely controlling your home's temperature allows you to spend less on HVAC over time; you can keep your home warmer or colder when it's unoccupied and adjust it before you get home. You'll also avoid those situations where the AC is blowing just a bit too much, or the heat is just a bit too hot, but changing it would be inconvenient — it can be handled automatically, or you can change it via the app!
Automatic management: Cutting-edge digital thermostats can learn your habits and preferences over time, allowing them to dynamically adjust your home temperature to keep you comfortable without needing to think about it or program it manually. After all, comfort is about more than simply setting an upper and lower limit and using those settings year-round, morning and night.
Better home safety: Insight into the temperature of your home and HVAC behavior while you aren't there lets you avoid unfortunate issues like out-of-control or out-of-commission heating or cooling causing trouble while you're away. It also enables you to minimize HVAC use while you're away without leaving your home to the elements entirely — and you won't have to arrive at a sweltering home even if you leave the temperature a little warmer while you're out.
Ready to get the most out of your air conditioning system in Orlando or Winter Haven? Call (863) 223-1849 or contact us online to discuss upgrading to a digital thermostat.
Common Issues With Thermostats
Your home's thermostat, and your HVAC system, can suffer from many different issues. If something goes wrong with your thermostat, you may be unable to control your HVAC system. Common thermostat issues include:
Inability to turn the system on or off
Failure to reach the desired set temperature
Disconnected or faulty wiring
Damaged or disconnected sensors
Broken thermostat display
Failing button controls
The system continually runs, though it should be cycling on & off
SCHEDULE SERVICE NOW
Thermostat Repair & Replacement Services
Iceberg Home Services can get your thermostat working like new. Whether your thermostat needs a quick fix or a complete replacement, we'll ensure that your air conditioner and thermostat connection are restored.
The team at Iceberg Home Services can inspect your current thermostat, look over the connections, and uncover the root cause of the issue. Then, we'll provide you with your options for repair or replacement.
We can install a brand-new thermostat that features all the latest options. Modern thermostats allow scheduling, eco-friendly modes, detailed usage statistics, and more.
Iceberg Home Services is your go-to team, from basic repairs to installing high-tech thermostats. Contact us online or call (863) 223-1849 to set a date for thermostat services at your Central Florida property.
Iceberg Home Services Will Keep You Cool
At Iceberg Home Services, our skilled and certified HVAC technicians can diagnose any issue with your thermostat or air conditioner and provide solutions that suit your needs. With our help, you'll be able to keep cool in your home in Orlando, Winter Haven, or the surrounding areas.
Call (863) 223-1849 to get your thermostat working like new or schedule an installation.
FAQs
There could be a disconnection within the system. The problem could be the software or a physical issue with the thermostat. Contact Iceberg Home Services to discuss the details of your issue.
Your thermostat is likely broken or disconnected from your air conditioning system. Whether frozen or completely unresponsive, a trained technician can fix your problem.
Programmable and smart thermostats offer several benefits. They allow you to schedule temperature changes that fit your habits, saving energy and reducing utility bills. Smart thermostats also provide remote access, learning capabilities, and integration with home automation systems for added convenience and comfort.
SCHEDULE SERVICE NOW
Why Choose Iceberg Home Services?
Highly Trained & CERTIFIED TECHNICIANS
INDUSTRY-LEADING Products
What Our Clients Are Saying
" We are very pleased with Iceberg, from sales to installation it was all done in a timely matter and as Promised. Shawn Crawford and Adam Jr came out on Saturday and worked all day, even though they faced a few hurdles, they did what they had to do to get it done. They were very polite."
Patty Johnson
" Chuck arrived within a day after my call. He was very kind, courteous and professional. He looked at my unit and told me what my options were as far as the unit. I felt very confident that he was telling me the true issues with my unit and what would be in my best interest."
Chere' Mask
" They are fast, reliable, and courteous! They have been out to our house twice to fix the same problem for two different reasons and both times were on time and cared about the well-being of our family. They are also very knowledgeable and also advised us on how to keep our A/C maintained during stor..."
Ryan Davey
" Chuck from iceberg A/C and heating, LLC was AMAZING! I was recommended to this company, and I'm so happy I was. Chuck was timely, efficient, and thorough. He didn't try and sell me repairs that weren't needed, found our problem and will get fixed tomorrow! I would 100% recommend them to anyone, espe..."
Sheena Waterfield
" Excellent work, very reliable. Highly recommend for all your heating and cooling needs."
Tara Greene
" Very happy to have found them to help us with our AC needs. Very responsive, punctual, honest and friendly!! Elon is great very professional and courteous. Definitely recommend using them for service and repair."
Mario Mora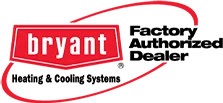 Take advantage of our money-saving HVAC and plumbing special offers -- for a limited time!
FREE SERVICE CALL*
*With repair only
Not to be combined with any other offer. Limited time only.
$99 AC Tune-Up & Check-Up
Big Savings- Regularly $159!
Includes 35 point inspection, duct inspection, and energy savings analysis. Not to be combined with any other offer. Offer valid for first time customers only. After hours rate may vary.
SENIOR OR MILITARY DISCOUNT*
Free estimates | Financing options**
** Subject to approved credit. *ID required. One coupon per transaction. Not to be combined with any other offer. Limited time only.