Air Conditioning Installation in Polk County & Central Florida
Maximize your indoor comfort with a new air conditioner installed by Iceberg Home Services!
Iceberg Home Services has been installing central air conditioning and heat pumps in Lakeland, Winter Haven, and Orlando for more than 70 years. It's the name folks in this area trust for superior service and reliable cooling systems. Our customers love that delivering an extraordinary customer experience is at the top of our priority list.
Looking for top-class, reliable, and trustworthy AC installers? Contact Iceberg Home Services at (863) 223-1849!
Benefits of Installing a New Air Conditioner
Upgrading to a new central air conditioner is ideal for maximizing your cool comfort no matter how hot, hazy, and humid the weather. Advantages of an air conditioner replacement include:
Cost-effectiveness – Central air conditioning offers economical relief from Florida's hot summer weather. Plus, thanks to advances in cooling technology, modern air conditioners are more efficient than ever, which keeps your energy costs lower.
Improved air quality – With convenient features like whole-home air filtration and available air purifiers, air conditioners can improve your indoor air quality by filtering out pollen, dust, and other allergens and delivering optimal humidity levels.
Allergy relief – Air conditioners can help those who suffer from asthma and allergies by removing irritants from the air and preventing mildew and mold growth.
Cool comfort year-round – Iceberg Home Services installs the most reliable air conditioners on the market so that you can enjoy cool, comfortable temperatures any time of the year.
SCHEDULE SERVICE NOW
AC Replacement vs. Repair
Not sure if you need air conditioner repair or replacement? It can sometimes be hard to pick, but choosing AC replacement at the right times can save you tons of money down the road. At Iceberg Home Services, our team often recommends AC replacement when:
Your cooling costs are getting high. As a system continues to age, it will begin to lose a lot of its energy efficiency and overall effectiveness. This means you start paying a lot more than you're getting out, making AC replacement a cost-effective solution.
You need AC repair services too often. A single repair service is often faster and less costly, but that begins to change in a hurry when you're calling in for repair every few months. If you need AC repairs often, save yourself the stress and discomfort and call Iceberg Home Services about air conditioner replacement in Lakeland!
Your air conditioner is using R-22. R-22 was the refrigerant of choice for decades, but it is somewhat dangerous both for people and the environment. It is in the process of being phased out completely, and if your system still uses it, it's wise to replace it sooner rather than later.
Your cooling system is a decade old. Consistent air conditioner maintenance with Iceberg Home Services can help you keep your system in good condition for years and years. Still, past the decade mark, you're going to notice many more breakdowns and much lower efficiency. Replacing your AC before or as it passes this milestone can save you a lot of money in the long run.
For more information on AC installation in Lakeland, Winter Haven, and Orlando, call Iceberg Home Services at (863) 223-1849.
SCHEDULE SERVICE NOW
How To Maintain Your Home's AC System
Regular maintenance and tune-ups of your air conditioner save you energy and money while extending its life span. In fact, a properly maintained HVAC system can last well over a decade without needing to replace major components.
Tasks you can complete yourself include:
Cleaning the external unit. An AC's condenser and compressor are critical to the equipment's optimal performance. After powering off the unit, use a paintbrush to clear debris from the condenser's fins. You can remove finer debris with your vacuum's brush attachment.
Cleaning the internal unit. The evaporator and blower are responsible for getting cool air into your home. Use a soft brush to clean away any accumulated dust and debris in the evaporator. If the evaporator drain is clogged, use a wet/dry vac to remove whatever's blocking it. You should replace the blower filter about once a year unless you live in a high dust area.
But leave these to the professionals:
Sizing your air conditioning system
System inspections
Compressor short-cycling
Electrical issues
What To Expect During an Installation Service Call
When you need AC installation or replacement services, you can count on our fully certified and trained technicians to get the job done right in as little time as possible. They'll measure the installation area and equipment, determine whether any electrical work is needed, and come up with an installation day plan that limits disruption to your daily routine.
Frequently Asked Questions About AC Installation & Replacement Services
Provided it's been maintained well, a modern air conditioning unit is designed to last 10 to 15 years or more. Keep in mind that the older the unit, the more frequently it will likely need repairs. At some point, it makes more financial sense to replace the unit.
Installing a new air conditioning unit can include replacing the inside evaporator or air handler, outside condensing unit or compressor, new refrigerant supply lines, condensate drain lines, a thermostat, and the condensate pump.
Have more questions about our air conditioning installation and replacement services for your Central Florida home? Contact Iceberg Home Services online or call us at (863) 223-1849.
Efficient, Reliable Air Conditioner Installation in the Lakeland Area
Working with a top-class cooling team can make a new AC installation easy and stress-free. It's no wonder folks all over Central Florida call on Iceberg Home Services for AC replacements and new AC unit installation. We're proud to serve homeowners in Winter Haven, Lakeland, Orlando, and other communities in Central Florida, including:
For expert AC installations in Florida, turn to the Iceberg Home Services team! Call (863) 223-1849 to request a quote.
Additional Homeowner Resources
Why Choose Iceberg Home Services?
Highly Trained & CERTIFIED TECHNICIANS
INDUSTRY-LEADING Products
What Our Clients Are Saying
" We are very pleased with Iceberg, from sales to installation it was all done in a timely matter and as Promised. Shawn Crawford and Adam Jr came out on Saturday and worked all day, even though they faced a few hurdles, they did what they had to do to get it done. They were very polite."
Patty Johnson
" Chuck arrived within a day after my call. He was very kind, courteous and professional. He looked at my unit and told me what my options were as far as the unit. I felt very confident that he was telling me the true issues with my unit and what would be in my best interest."
Chere' Mask
" They are fast, reliable, and courteous! They have been out to our house twice to fix the same problem for two different reasons and both times were on time and cared about the well-being of our family. They are also very knowledgeable and also advised us on how to keep our A/C maintained during stor..."
Ryan Davey
" Chuck from iceberg A/C and heating, LLC was AMAZING! I was recommended to this company, and I'm so happy I was. Chuck was timely, efficient, and thorough. He didn't try and sell me repairs that weren't needed, found our problem and will get fixed tomorrow! I would 100% recommend them to anyone, espe..."
Sheena Waterfield
" Excellent work, very reliable. Highly recommend for all your heating and cooling needs."
Tara Greene
" Very happy to have found them to help us with our AC needs. Very responsive, punctual, honest and friendly!! Elon is great very professional and courteous. Definitely recommend using them for service and repair."
Mario Mora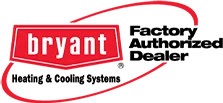 Take advantage of our money-saving HVAC and plumbing special offers -- for a limited time!
FREE SERVICE CALL*
*With repair only
Not to be combined with any other offer. Limited time only.
$99 AC Tune-Up & Check-Up
Big Savings- Regularly $159!
Includes 35 point inspection, duct inspection, and energy savings analysis. Not to be combined with any other offer. Offer valid for first time customers only. After hours rate may vary.
SENIOR OR MILITARY DISCOUNT*
Free estimates | Financing options**
** Subject to approved credit. *ID required. One coupon per transaction. Not to be combined with any other offer. Limited time only.