Hydro-Jetting Services in Polk County & Central Florida
For efficient, environmentally friendly drain cleaning services in your Central Florida home, call Iceberg Home Services. Our licensed and skilled team of plumbers has decades of experience providing reliable plumbing services to homeowners and business owners in Orlando and the surrounding areas, so you can rest assured that we have the tools and knowledge to clean your drains using a variety of methods, fast.
Water jetting, or hydro jetting, is a drain cleaning service we offer that clears hard-to-reach clogs in your drain and sewer pipes. With hydro jetting, a high-pressure stream of water cleans and removes all grease, sludge, soap, and other materials that coat the inside of your piping, causing persistent drain clogs.
Schedule hydro jetting or another drain cleaning service by calling us at (863) 223-1849 or contacting us online.
Signs You Need Water Jetting
Though a licensed plumber needs to determine if your home's pipes can withstand a high-pressure stream of water, hydro jetting is a safe, effective method of cleaning a clogged drain and is an efficient substitute for snaking a drain.
Here are a few signs you need hydro jetting:
You hear gurgling noises.
There are multiple clogged drains in your home.
One drain clogs frequently or drains slowly.
You smell strange odors.
If you've experienced any of these signs, call us at (863) 223-1849 or contact us online to request hydro jetting services.
Benefits of Water Jetting
The licensed team at Iceberg Home Services can perform hydro jetting in your Central Florida home as part of a routine drain cleaning or as a response to a particular issue or emergency. It can be a quick solution to a pervasive clog in a home or business, even if the clog involves tree roots.
These are some of the benefits of using hydro jetting to clean your drains:
More cost-effective than snaking or other cleaning methods
Provides a more thorough de-clogging and cleaning
No harsh chemicals required, so it's more eco-friendly
Powerful, high-pressure stream pierces through the toughest blockages
Most sanitary sewage de-clogging methods
SCHEDULE SERVICE NOW
How To Avoid Clogged Drains
Clogged drains are caused by a buildup of debris, hair, grease, and other materials coating the inside of your piping over time. This means that you can't necessarily avoid having a clogged drain at some point, but with just a few easy tips, you can reduce your risk of experiencing clogged drains frequently:
Don't flush trash or debris in your toilet.
Avoid pouring liquid grease down your kitchen sink.
Install a hair catcher in your shower drain.
Brush your hair (or your dog's hair) prior to bathing.
Throw away food and coffee grounds instead of putting them down the garbage disposal.
Not sure what's causing your clogged drain? Our friendly, courteous plumbers can help. Request drain cleaning services online or call us at (863) 223-1849.
Choose Iceberg Home Services for Expert Plumbing Services in Central Florida
When you need drain cleaning or hydro jetting services you can trust, contact the pros at Iceberg Home Services. We'll dispatch a licensed plumber who will inspect your plumbing, find the blockage, and use the best method to clear it. The team at Iceberg Home Services will ensure that your plumbing system is restored and that you, your family, and your business colleagues can return to a normal routine.
Make an appointment for hydro jetting services online or call us at (863) 223-1849.
Frequently Asked Questions
Hydro jetting will not damage a home's piping system. However, hydro jetting is not for every home. An Iceberg Home Services licensed plumber will inspect your pipes and make sure they can handle the high-pressure stream involved in the hydro jetting method. If your piping system is older or has sustained significant damage in the past, our licensed plumber might recommend other drain cleaning methods.
Snaking a drain involves puncturing a blockage and then removing what breaks away. This means that snaking a drain can leave a significant amount of materials clinging to the inner walls of your piping, which can form a new blockage easily. Hydro jetting clears both the blockage and the inner walls of the piping system, leaving no scum, hair, or grease behind. With hydro jetting, it would likely take a long time for any blockage to form again.
Why Choose Iceberg Home Services?
Highly Trained & CERTIFIED TECHNICIANS
INDUSTRY-LEADING Products
What Our Clients Are Saying
" We are very pleased with Iceberg, from sales to installation it was all done in a timely matter and as Promised. Shawn Crawford and Adam Jr came out on Saturday and worked all day, even though they faced a few hurdles, they did what they had to do to get it done. They were very polite."
Patty Johnson
" Chuck arrived within a day after my call. He was very kind, courteous and professional. He looked at my unit and told me what my options were as far as the unit. I felt very confident that he was telling me the true issues with my unit and what would be in my best interest."
Chere' Mask
" They are fast, reliable, and courteous! They have been out to our house twice to fix the same problem for two different reasons and both times were on time and cared about the well-being of our family. They are also very knowledgeable and also advised us on how to keep our A/C maintained during stor..."
Ryan Davey
" Chuck from iceberg A/C and heating, LLC was AMAZING! I was recommended to this company, and I'm so happy I was. Chuck was timely, efficient, and thorough. He didn't try and sell me repairs that weren't needed, found our problem and will get fixed tomorrow! I would 100% recommend them to anyone, espe..."
Sheena Waterfield
" Excellent work, very reliable. Highly recommend for all your heating and cooling needs."
Tara Greene
" Very happy to have found them to help us with our AC needs. Very responsive, punctual, honest and friendly!! Elon is great very professional and courteous. Definitely recommend using them for service and repair."
Mario Mora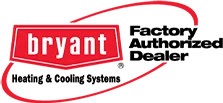 Take advantage of our money-saving HVAC and plumbing special offers -- for a limited time!
FREE SERVICE CALL*
*With repair only
Not to be combined with any other offer. Limited time only.
$99 AC Tune-Up & Check-Up
Big Savings- Regularly $159!
Includes 35 point inspection, duct inspection, and energy savings analysis. Not to be combined with any other offer. Offer valid for first time customers only. After hours rate may vary.
SENIOR OR MILITARY DISCOUNT*
Free estimates | Financing options**
** Subject to approved credit. *ID required. One coupon per transaction. Not to be combined with any other offer. Limited time only.