Kitchen Plumbing Services in Polk County & Central Florida
The kitchen is the heart of your home, so a plumbing problem in the kitchen is like a heart attack. Your life is put on hold until plumbing repair or replacement brings your kitchen back to life. And just as you want to keep your body healthy, there are things you can do to keep your kitchen plumbing healthy too. Annual maintenance, responding quickly to clogs, and keeping your garbage disposal free from fibrous or greasy food waste preserves your kitchen plumbing.
The latest trends in kitchen plumbing are exciting to explore when you're planning a renovation or a new home build. But for Winter Haven plumbing services, you want old-fashioned experience and quality workmanship; you want Iceberg Home Services. Call 863-223-1849 or contact us to learn more.
Garbage Disposal Repair & Replacement
Signs you need garbage disposal plumbing service for your Central Florida kitchen include:
Bad smell
Clog/backup
Humming noise
Leak under disposal pipe in kitchen cabinet
Disposal on but not operating
Slow drainage
To prolong your garbage disposal life:
Clean using vinegar and baking soda only
Don't put bones, coffee grounds, grease/oils, pasta, potato peels, or fibrous waste like banana peels in the disposal
Never use toxic/harsh chemicals to unclog
Even with the best care, a garbage disposal may not last much longer than 10 years. Call 863-223-1849 or contact Iceberg Home Services to learn more about repairing or replacing your garbage disposal.
SCHEDULE SERVICE NOW
Kitchen Sink Installation & Repair
Old-timers once called the basin in your kitchen the "zinc." Some say it's because kitchen sinks were made from zinc; others say it's from an obscure German word, "zinke."
Kitchen sink installation isn't a DIY job. Every kitchen sink needs a vent to equalize drainpipe pressure. A professional should install water input and drainage connections.
Today, most kitchen sinks are made of stainless steel because it's strong, easy to clean, and affordable. Other materials include ceramic, copper, enameled cast iron, and plastics.
Common kitchen sink problems we can repair are:
Blocked drain
Clogged garbage disposal
Leaky faucet or drainpipe
Kitchen Faucets & Fixtures
Kitchen fixtures are "permanent" appliances used in cooking or cleaning. Fixtures include garbage disposals, oven hoods, sink drains, and water filtration systems. Your kitchen faucet is a fixture.
Probably the most common kitchen fixture plumbing problem in Winter Haven is a leaky faucet. Sometimes a kitchen faucet stops working due to a blocked aerator or clogged cartridge.
You can try a few things to fix a leaky faucet (tightening a screw or replacing a washer), but replacing a faucet is more difficult than you'd think.
DIY plumbing is never a great idea. If damages occur, your insurance company can deny coverage. Iceberg Home Services can keep repairs and replacements for your kitchen plumbing in Winter Haven, Florida, affordable. Call 863-223-1849 or contact us.
Why Choose Iceberg Plumbing?
Central Florida residents and businesses choose Iceberg Home Services for HVAC (heating, ventilation, air conditioning) and plumbing services because we're invested in Florida. We live here, too.
Our service area includes:
… and nearby communities.
Do you have a kitchen remodeling project or a new home build planned for this year? Call 863-223-1849 or contact Iceberg Home Services. Let's choose the kitchen plumbing fixtures that will define the heart of your home.
Why Choose Iceberg Home Services?
Highly Trained & CERTIFIED TECHNICIANS
INDUSTRY-LEADING Products
What Our Clients Are Saying
" We are very pleased with Iceberg, from sales to installation it was all done in a timely matter and as Promised. Shawn Crawford and Adam Jr came out on Saturday and worked all day, even though they faced a few hurdles, they did what they had to do to get it done. They were very polite."
Patty Johnson
" Chuck arrived within a day after my call. He was very kind, courteous and professional. He looked at my unit and told me what my options were as far as the unit. I felt very confident that he was telling me the true issues with my unit and what would be in my best interest."
Chere' Mask
" They are fast, reliable, and courteous! They have been out to our house twice to fix the same problem for two different reasons and both times were on time and cared about the well-being of our family. They are also very knowledgeable and also advised us on how to keep our A/C maintained during stor..."
Ryan Davey
" Chuck from iceberg A/C and heating, LLC was AMAZING! I was recommended to this company, and I'm so happy I was. Chuck was timely, efficient, and thorough. He didn't try and sell me repairs that weren't needed, found our problem and will get fixed tomorrow! I would 100% recommend them to anyone, espe..."
Sheena Waterfield
" Excellent work, very reliable. Highly recommend for all your heating and cooling needs."
Tara Greene
" Very happy to have found them to help us with our AC needs. Very responsive, punctual, honest and friendly!! Elon is great very professional and courteous. Definitely recommend using them for service and repair."
Mario Mora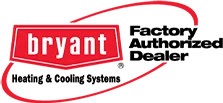 Take advantage of our money-saving HVAC and plumbing special offers -- for a limited time!
FREE SERVICE CALL*
*With repair only
Not to be combined with any other offer. Limited time only.
AC or Heating Tune-Up & Check-Up
Big Savings- Now only $99!
Includes 35 point inspection, duct inspection, and energy savings analysis. Not to be combined with any other offer. Offer valid for first time customers only. After hours rate may vary.
SENIOR OR MILITARY DISCOUNT*
Free estimates | Financing options
*ID required. One coupon per transaction. Not to be combined with any other offer. Limited time only.