Kitchen Sink Installation in Polk County & Central Florida
America's handyman Bob Vila says, "Kitchen sinks get no respect." It's true. Your kitchen sink is the most over-used and under-appreciated home fixture. For professional kitchen sink installation in Winter Haven, Lakeland, or Orlando, call the plumbing pros at Iceberg.
If you have a kitchen renovation planned, now's a great time to explore sink options. You might be surprised at the terrific styles and technology available.
Learn why we say we're the best plumbers to call for kitchen sink installation in Central Florida! Call 863-223-1849 today.
Styles of Kitchen Sinks
Iceberg Home Services will work with any sink brand or manufacturer you prefer. Don't feel you have to keep the same style you currently have. Consider something new, like:
Black composite
Copper
Farmhouse
Porcelain
Single- or double-bowl
Stainless steel
Plumbing upgrades add value to your property. Let's work together to make your renovation project fun and affordable! Call 863-223-1849 or contact Iceberg Home Services today.
Factors to Consider When Installing a Kitchen Sink
How much does it cost to install a kitchen sink? The national average is $216-$583. The entire project could cost more than $2,000 because there are many variables to consider. Labor and materials costs vary by region throughout the U.S.
Removing your sink will cost between $30-$130. The style of your new kitchen sink influences installation too. Some sinks are simply easier than others:
Bar/second sink: $110-$500
Drop-in/self-rimming sink: $60-$500
Farmhouse sink with apron: $360-$2,000
Undermount sink: $170-$2,000
SCHEDULE SERVICE NOW
Kitchen Sink Problems
Most of the problems we encounter with kitchen sinks are the result of DIY installation. Installing a kitchen sink and garbage disposal should be done by a professional plumber.
One problem we see are clogs due to ― yes, it's true ― produce stickers. It's best to avoid sending them down the garbage disposal when cleaning fruit and vegetables. They latch onto the sides and begin a build-up that can lead to a complicated clog. Oatmeal, rice, and flour can also cause kitchen sink issues. These are better disposed of in the trash, not the sink.
Never put chemicals, medications, or paint in your kitchen sink or down your drain. Chemicals and pharmaceuticals can harm the environment and your neighbors. Paint will adhere to the sides of your drain and plumbing pipes and cause a blockage later.
Professional plumbing services require professional tools, like cameras, flexible cables, hydro jets, and other plumbing equipment. Call Iceberg Home Services, 863-223-1849, or contact us today to discuss kitchen sink problems or plumbing leaks in your home or commercial property.
Why Choose Iceberg Home Services? The Difference Is Customer Care
You don't have to live in Polk or Orange County to deserve the best plumbing company in Central Florida. Our service area includes:
…and many other nearby communities.
We're invested in Central Florida. Our family has lived and worked here for over 70 years, so we're passionate about customer care and quality workmanship. That's the Iceberg Home Services difference.
Call 863-223-1849 or contact Iceberg Home Services to learn more about HVAC and plumbing services in Lakeland, Orlando, and Winter Haven, FL.
Why Choose Iceberg Home Services?
Highly Trained & CERTIFIED TECHNICIANS
INDUSTRY-LEADING Products
What Our Clients Are Saying
" We are very pleased with Iceberg, from sales to installation it was all done in a timely matter and as Promised. Shawn Crawford and Adam Jr came out on Saturday and worked all day, even though they faced a few hurdles, they did what they had to do to get it done. They were very polite."
Patty Johnson
" Chuck arrived within a day after my call. He was very kind, courteous and professional. He looked at my unit and told me what my options were as far as the unit. I felt very confident that he was telling me the true issues with my unit and what would be in my best interest."
Chere' Mask
" They are fast, reliable, and courteous! They have been out to our house twice to fix the same problem for two different reasons and both times were on time and cared about the well-being of our family. They are also very knowledgeable and also advised us on how to keep our A/C maintained during stor..."
Ryan Davey
" Chuck from iceberg A/C and heating, LLC was AMAZING! I was recommended to this company, and I'm so happy I was. Chuck was timely, efficient, and thorough. He didn't try and sell me repairs that weren't needed, found our problem and will get fixed tomorrow! I would 100% recommend them to anyone, espe..."
Sheena Waterfield
" Excellent work, very reliable. Highly recommend for all your heating and cooling needs."
Tara Greene
" Very happy to have found them to help us with our AC needs. Very responsive, punctual, honest and friendly!! Elon is great very professional and courteous. Definitely recommend using them for service and repair."
Mario Mora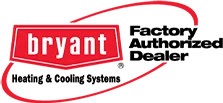 Take advantage of our money-saving HVAC and plumbing special offers -- for a limited time!
FREE SERVICE CALL*
*With repair only
Not to be combined with any other offer. Limited time only.
$99 AC Tune-Up & Check-Up
Big Savings- Regularly $159!
Includes 35 point inspection, duct inspection, and energy savings analysis. Not to be combined with any other offer. Offer valid for first time customers only. After hours rate may vary.
SENIOR OR MILITARY DISCOUNT*
Free estimates | Financing options**
** Subject to approved credit. *ID required. One coupon per transaction. Not to be combined with any other offer. Limited time only.