24/7 Emergency Plumbing Services in Polk County & Central Florida
Your home runs well as a result of its plumbing system. When issues with your plumbing occur, they should be resolved as soon as possible in order to ensure no worsening damages arise! Because of how pertinent some plumbing issues are, Iceberg Home Services offers 24/7 emergency plumbing services. We aim to make a plumbing emergency as seamless and stress-free as possible.
Call us at (863) 223-1849 or schedule an appointment online as soon as you notice an issue with your plumbing!
How To Tell if Your Plumbing Repair Is an Emergency
Although it may sometimes be difficult to determine if your plumbing issue is in fact an emergency, it's crucial to familiarize yourself with the signs of an emergency and contact a professional without hesitation. If your plumbing has failed you at a time when you need it the most, it should undoubtedly be considered an emergency. When this occurs, contact the expert plumbers at Iceberg Home Services no matter the time of day.
Unsure of whether or not you're facing a plumbing emergency? Contact Iceberg Home Services at (863) 223-1849, and we will help you figure it out!
Common Emergency Plumbing Issues
Some plumbing emergencies we commonly run into include:
Overflowing toilets: Ultra-frustrating, toilets overflow due to a blockage that causes the water to be pushed back up. If the overflow is happening in the tank, it indicates that your filler float is too high.
Lack of running water: One of the worst plumbing issues you can run into is a lack of water altogether. If this isn't an issue your neighbors are also facing, contact a plumber ASAP to determine the cause and offer a resolution.
Blocked drains: When your toilet, sink, tub, or shower just won't drain at all, it's likely your drain line is broken, something was flushed that shouldn't have been, or another issue is causing this. We will inspect your drains and determine the cause of the blockage.
Burst pipes: Shut off your water as soon as you notice a pipe has burst. Additionally, should water be leaking near any electrical appliances, unplug them with extreme caution! After taking these precautionary steps, call us.
Soggy spots in your yard: Soggy or sunken spots form in your yard when the sewer line buried beneath the ground bursts. If you don't call to have this resolved immediately, it could lead to sewage bacteria polluting your drinking water.
No hot water: Another common issue is a lack of that much needed hot water, especially if your water heater runs on gas. A lack of hot water could be indicative of a hazardous problem with your gas line.
For more commonly seen emergency plumbing issues, contact us at (863) 223-1849.
What To Do in an Emergency While Waiting for Iceberg Home Services To Arrive
Waiting for a plumber in an emergency situation can be daunting, but it's important to take the necessary steps in order to ensure you always remain safe and prepared. When an issue with your water arises, shutting off your water line until a plumber arrives will ensure things like leaks are kept at bay. If need be, turning off or unplugging electronics near water will prevent the risk of electrocution. Moving furniture away from the issue can help avoid further damages.
Why Choose Iceberg Home Services for Emergency Plumbing Services?
With several decades of experience across our team, Iceberg has worked hard to tackle plumbing emergencies with timeliness, precision, and care. We value establishing relationships with our community, and we will be there to deliver prompt, professional service every single time. Our skilled, certified plumbers will be there to offer helpful advice and guide you well through any project you need, and we will only schedule appointments at a time that is most convenient for you!
Call us at (863) 223-1849 or reach out online when you need emergency plumbing services!
Why Choose Iceberg Home Services?
Highly Trained & CERTIFIED TECHNICIANS
INDUSTRY-LEADING Products
What Our Clients Are Saying
" We are very pleased with Iceberg, from sales to installation it was all done in a timely matter and as Promised. Shawn Crawford and Adam Jr came out on Saturday and worked all day, even though they faced a few hurdles, they did what they had to do to get it done. They were very polite."
Patty Johnson
" Chuck arrived within a day after my call. He was very kind, courteous and professional. He looked at my unit and told me what my options were as far as the unit. I felt very confident that he was telling me the true issues with my unit and what would be in my best interest."
Chere' Mask
" They are fast, reliable, and courteous! They have been out to our house twice to fix the same problem for two different reasons and both times were on time and cared about the well-being of our family. They are also very knowledgeable and also advised us on how to keep our A/C maintained during stor..."
Ryan Davey
" Chuck from iceberg A/C and heating, LLC was AMAZING! I was recommended to this company, and I'm so happy I was. Chuck was timely, efficient, and thorough. He didn't try and sell me repairs that weren't needed, found our problem and will get fixed tomorrow! I would 100% recommend them to anyone, espe..."
Sheena Waterfield
" Excellent work, very reliable. Highly recommend for all your heating and cooling needs."
Tara Greene
" Very happy to have found them to help us with our AC needs. Very responsive, punctual, honest and friendly!! Elon is great very professional and courteous. Definitely recommend using them for service and repair."
Mario Mora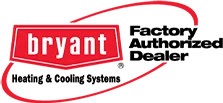 Take advantage of our money-saving HVAC and plumbing special offers -- for a limited time!
FREE SERVICE CALL*
*With repair only
Not to be combined with any other offer. Limited time only.
$99 AC Tune-Up & Check-Up
Big Savings- Regularly $159!
Includes 35 point inspection, duct inspection, and energy savings analysis. Not to be combined with any other offer. Offer valid for first time customers only. After hours rate may vary.
SENIOR OR MILITARY DISCOUNT*
Free estimates | Financing options**
** Subject to approved credit. *ID required. One coupon per transaction. Not to be combined with any other offer. Limited time only.