Ductless HVAC Mini-Split Installation & Replacement in Polk County & Central Florida
With the hot and humid climate in the Lakeland area, air conditioning is essential for comfort throughout much of the year. Whether you're replacing your current air conditioning system or installing a new one, a ductless mini-split is an excellent choice for many homes, as it provides energy-efficient, reliable cooling, as well as optional heating on many models. Without energy-wasting ducts, more of the energy used by the system is devoted to keeping you comfortable. At Iceberg Home Services, we offer complete installation services for ductless mini-split systems, as well as complete repair and maintenance services. With over 70 years of HVAC experience, you can trust our team for an energy-efficient, reliable installation.
For a fast, quality ductless mini-split installation in Lakeland or a surrounding area, contact Iceberg Home Services at (863) 223-1849 today!
When To Consider a New Ductless Mini-Split
A ductless mini-split can last for well over 10 years, but eventually, it will become far less efficient and reliable than the latest models on the market. You should consider installing a new system if any of the following apply:
Your cooling costs are excessive. Older ductless mini-splits often have SEER ratings of less than 13, and they only lose efficiency as they age and components begin to wear or fail. Today's models can have a seer from 13 to over 20, significantly reducing your cooling costs.
Frequent repairs are necessary. As your system ages, repairs will often become more frequent, and as the costs add up, it may make more sense financially to invest in a new system than to keep spending money on one that may fail at any time.
Your system has major problems. If your ductless mini-split has a major system failure, like a damaged compressor or a condenser that is corroded and leaking, it's often better and more cost-effective to upgrade to a new model.
Your system is nearing the end of its service life. If your ductless system is greater than 10 or 15 years old, replacing it can help you to avoid future problems while saving money on your utility costs.
Additionally, a ductless minisplit HVAC system can help improve your home's indoor air quality. At Iceberg Home Services, we can inspect your ductless mini-split and offer realistic advice about your repair and replacement options.
SCHEDULE SERVICE NOW
Our Ductless Mini-Split Installation Services
If you choose to install a new ductless mini-split, our talented HVAC experts at Iceberg Home Services can provide a fast, professional installation that will minimize disruptions to your schedule and leave your home comfortable. Our process includes:
Removing the existing air conditioning equipment
Performing a new cooling load calculation
Selecting a system with the capacity and features that you need
Installing the condenser, air handlers, refrigerant lines, and other components
Starting the system and testing it thoroughly
We'll help you choose the best system for your home and ensure that you are completely satisfied with its performance.
Schedule Mini-Split Installation in Orlando With Iceberg Home Services
An air conditioning system is a significant investment. With our team at Iceberg Home Services, you can be sure that your new ductless-mini split is installed properly and professionally.
Contact us today by giving us a call at (863) 223-1849 for a quality AC installation in the Polk County area!
Why Choose Iceberg Home Services?
Highly Trained & CERTIFIED TECHNICIANS
INDUSTRY-LEADING Products
What Our Clients Are Saying
" We are very pleased with Iceberg, from sales to installation it was all done in a timely matter and as Promised. Shawn Crawford and Adam Jr came out on Saturday and worked all day, even though they faced a few hurdles, they did what they had to do to get it done. They were very polite."
Patty Johnson
" Chuck arrived within a day after my call. He was very kind, courteous and professional. He looked at my unit and told me what my options were as far as the unit. I felt very confident that he was telling me the true issues with my unit and what would be in my best interest."
Chere' Mask
" They are fast, reliable, and courteous! They have been out to our house twice to fix the same problem for two different reasons and both times were on time and cared about the well-being of our family. They are also very knowledgeable and also advised us on how to keep our A/C maintained during stor..."
Ryan Davey
" Chuck from iceberg A/C and heating, LLC was AMAZING! I was recommended to this company, and I'm so happy I was. Chuck was timely, efficient, and thorough. He didn't try and sell me repairs that weren't needed, found our problem and will get fixed tomorrow! I would 100% recommend them to anyone, espe..."
Sheena Waterfield
" Excellent work, very reliable. Highly recommend for all your heating and cooling needs."
Tara Greene
" Very happy to have found them to help us with our AC needs. Very responsive, punctual, honest and friendly!! Elon is great very professional and courteous. Definitely recommend using them for service and repair."
Mario Mora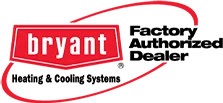 Take advantage of our money-saving HVAC and plumbing special offers -- for a limited time!
FREE SERVICE CALL*
*With repair only
Not to be combined with any other offer. Limited time only.
$99 AC Tune-Up & Check-Up
Big Savings- Regularly $159!
Includes 35 point inspection, duct inspection, and energy savings analysis. Not to be combined with any other offer. Offer valid for first time customers only. After hours rate may vary.
SENIOR OR MILITARY DISCOUNT*
Free estimates | Financing options**
** Subject to approved credit. *ID required. One coupon per transaction. Not to be combined with any other offer. Limited time only.