Tankless Water Heater Services in Polk County & Central Florida
If it's time to replace your water heater, you may be thinking about tankless water heaters as an alternative technology to standard water heaters with storage tanks. Efficient, long-lasting, space-saving, and providing "endless" hot water, tankless water heaters offer a lot of good reasons to consider making the move.
Want to learn more about tankless water heaters? Contact Iceberg Home Services by dialing (863) 223-1849 or reaching out to us online.
How does a tankless water heater work?
A tankless water heater is actually quite simple to explain, though the technology that lets it work is perhaps a bit more complicated. When you turn on the hot water tap, water flows through your pipes, into the tankless water heater, and back out the other side. While it's passing through the twists and turns of the tankless water heater, it's heated to an appropriate temperature — without ever stopping the flow.
SCHEDULE SERVICE NOW
Pros and cons of tankless water heaters
If you're considering a tankless water heater, it's important to understand the pros and cons of tankless systems over traditional storage water heaters.
Pros
Endless hot water. You can run hot water forever at the same temperature without ever running out with a tankless water heater.
Energy efficiency. Because tankless water heaters don't waste heat (that never gets used because the water sat in a tank so long it needed more heat), they're more energy-efficient than comparable standard water heaters.
Lasts longer. A tankless water heater lasts twice as long as a similarly high-quality standard water heater: 20 years or more, compared to the decade a standard water heater is expected to last.
Less space taken up. As there's no need to store the water, a tankless water heater takes up far less space within your home than its standard counterpart.
Tax credits. As a greener, more efficient technology, tankless water heaters are often subject to special tax credits and incentives.
SCHEDULE SERVICE NOW
Cons
Costs more to install. The initial cost for a tankless water heater is going to be higher than the initial cost for a comparable standard water heater.
Water softening. Depending on your water, you might want a separate water softener to keep your tankless water heater performing properly (and to maintain your warranty). This costs money, takes up space, and requires attention of its own.
Maximum flow volume limited. A tankless water heater can only heat so much water so quickly; if multiple people are drawing hot water at the same time, all of them may end up with (endless) lukewarm water if your system isn't big enough.
If you'd like to learn more about the pros and cons of tankless water heaters, or you're ready to hear quotes or schedule installation, contact Iceberg Home Services today at (863) 223-1849 or online at our contact page.
What to know before you install a tankless water heater
Installing a tankless water heater requires you to consider a few key factors.
What kind of fuel do you want, electricity or gas?
How much hot water will you need at one time throughout your house?
Will your water require a water softener?
Don't worry if you're not sure about any of these, though. The team at Iceberg Home Services will be able to help guide you to choose the right tankless water heater for your needs.
Why choose Iceberg Home Services for your tankless water heater installation
With over 70 years serving the area, Iceberg Home Services brings to its work years of organizational experience, effective and efficient logistics, a thorough understanding of what our customers need and want from their contractors, and a dedication to maintaining our good reputation through good work and good products.
Reach out to Iceberg Home Services today to request a quote or begin the process of tankless water heater installation. You can reach us online, or you can dial (863) 223-1849 and speak to us immediately. 
Why Choose Iceberg Home Services?
Highly Trained & CERTIFIED TECHNICIANS
INDUSTRY-LEADING Products
What Our Clients Are Saying
" We are very pleased with Iceberg, from sales to installation it was all done in a timely matter and as Promised. Shawn Crawford and Adam Jr came out on Saturday and worked all day, even though they faced a few hurdles, they did what they had to do to get it done. They were very polite."
Patty Johnson
" Chuck arrived within a day after my call. He was very kind, courteous and professional. He looked at my unit and told me what my options were as far as the unit. I felt very confident that he was telling me the true issues with my unit and what would be in my best interest."
Chere' Mask
" They are fast, reliable, and courteous! They have been out to our house twice to fix the same problem for two different reasons and both times were on time and cared about the well-being of our family. They are also very knowledgeable and also advised us on how to keep our A/C maintained during stor..."
Ryan Davey
" Chuck from iceberg A/C and heating, LLC was AMAZING! I was recommended to this company, and I'm so happy I was. Chuck was timely, efficient, and thorough. He didn't try and sell me repairs that weren't needed, found our problem and will get fixed tomorrow! I would 100% recommend them to anyone, espe..."
Sheena Waterfield
" Excellent work, very reliable. Highly recommend for all your heating and cooling needs."
Tara Greene
" Very happy to have found them to help us with our AC needs. Very responsive, punctual, honest and friendly!! Elon is great very professional and courteous. Definitely recommend using them for service and repair."
Mario Mora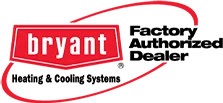 Take advantage of our money-saving HVAC and plumbing special offers -- for a limited time!
FREE SERVICE CALL*
*With repair only
Not to be combined with any other offer. Limited time only.
$99 AC Tune-Up & Check-Up
Big Savings- Regularly $159!
Includes 35 point inspection, duct inspection, and energy savings analysis. Not to be combined with any other offer. Offer valid for first time customers only. After hours rate may vary.
SENIOR OR MILITARY DISCOUNT*
Free estimates | Financing options**
** Subject to approved credit. *ID required. One coupon per transaction. Not to be combined with any other offer. Limited time only.