Air Conditioning Repair Service in Polk County & Central Florida
When your home's air conditioning quits working or shows signs of trouble, you have an AC repair company you can count on. For more than 70 years, Central Florida residents have depended on Iceberg Home Services for fast, reliable AC repairs in Lakeland, Winter Haven, Orlando, and throughout Central Florida.
Iceberg Home Services is a family-owned company providing air conditioning service throughout Polk County and southwest Orlando. We promise to deliver prompt service by trained and certified technicians. We offer convenient 24/7 emergency AC service and a helpful, friendly approach to customer care.
AC on the fritz? Call Iceberg Home Services today at (863) 223-1849 to get the fast, convenient, dependable AC service you deserve!
24-Hour Emergency Air Conditioner Repair
Most air conditioner problems aren't going to wait for a "convenient" time to crop up, but some issues (and some days) are much worse than others! When you need fast, accurate, and always reliable repair services, you can count on Iceberg Home Services to provide the help you need. Our specially trained emergency response team is available any hour, any day, to restore your comfort! We're available 24/7 for emergency AC repair!
SCHEDULE SERVICE NOW
When To Request Emergency AC Repairs
Many AC problems can wait until business hours for repairs, as long as your air conditioner is running and keeping your home relativity cool. This can include things like squeaky belts, dirty air filters, minor refrigerant leaks, or dirty coils. It is best to schedule emergency AC services, however, when you notice any of the following problems:
It shuts down unexpectedly or cannot cool effectively
It trips breakers often
It has major refrigerant leaks
The condensate drain is clogged or overflowing
The compressor will not run properly
It is making abnormal noises like grinding, screeching, or buzzing
You notice sour or musty smells or meting plastic odors
These problems can leave your home uncomfortably hot or lead to further system damage, so call our team right away at (863) 223-1849 or contact us online to schedule emergency AC repairs.
Signs Your Air Conditioner Needs Repair
Not everything is always as obvious as a complete system breakdown. But knowing how to recognize the signs early can help you get the quick care and service you need before things go really wrong. Keep an eye out for these common signs of an ailing AC:
Temperate or warm air. Warm or simply not cool air coming from your system typically relates to a refrigerant leak or blockages in airflow, but sometimes the problem could lie with the compressor as well. No matter the cause, our team will find and fix it right away.
Spikes in cooling costs. Generally speaking, your cooling costs tend to stay in a somewhat predictable range. When the cost starts to shift or spike, you should always take that as a note that something is beginning to go wrong. Call us now to ensure a small problem doesn't turn into a big (expensive) one!
Strange air conditioner noises. Odd air conditioner sounds are going to indicate a loose or damaged part. And while this doesn't seem like a huge deal, it really is. Left alone, a loose part can do serious damage to your cooling system, often even leading to needing a complete system replacement.
Foul or musty odors from vents. If your vents smell dusty or dank, you might find the relief you need with an air quality test and duct cleaning or by seeking out air conditioner maintenance. But if the smell is more along the lines of burnt wiring, you should call in for emergency care immediately.
SCHEDULE SERVICE NOW
Things To Try Before Calling an AC Professional
Most AC problems should be handled by a professorial HVAC company like our team at Iceberg Home Services, but there are a few things you check to solve simple problems before calling in the experts:
Replace the air filter if it is dirty or clogged
Replace the thermostat batteries if it has no power
Make sure your temperatures are set correctly
Double-check that the thermostat is set to "Cooling" and the fan to "Auto"
Check for any tripped breakers for the air conditioning system
Reset the AC unit by turning the breakers off, then back on
If none of these tips help to get your AC running properly again, call Iceberg Home Services at (863) 223-1849 or contact us online for expert AC repairs anywhere in Orlando or the surrounding communities.
Frequently Asked Questions About AC Issues
Providing AC Service Throughout Central Florida
At Iceberg Home Services, AC repairs may be "just the tip of the Iceberg Home Services," but it's still what we're most known for. Our expert AC technicians bring years of training and experience, so you can depend on fast AC repairs that are done right. When you call on us, we can ensure you're back to cool, comfortable normalcy in no time.
Why Choose Iceberg Home Services?
Highly Trained & CERTIFIED TECHNICIANS
INDUSTRY-LEADING Products
What Our Clients Are Saying
" We are very pleased with Iceberg, from sales to installation it was all done in a timely matter and as Promised. Shawn Crawford and Adam Jr came out on Saturday and worked all day, even though they faced a few hurdles, they did what they had to do to get it done. They were very polite."
Patty Johnson
" Chuck arrived within a day after my call. He was very kind, courteous and professional. He looked at my unit and told me what my options were as far as the unit. I felt very confident that he was telling me the true issues with my unit and what would be in my best interest."
Chere' Mask
" They are fast, reliable, and courteous! They have been out to our house twice to fix the same problem for two different reasons and both times were on time and cared about the well-being of our family. They are also very knowledgeable and also advised us on how to keep our A/C maintained during stor..."
Ryan Davey
" Chuck from iceberg A/C and heating, LLC was AMAZING! I was recommended to this company, and I'm so happy I was. Chuck was timely, efficient, and thorough. He didn't try and sell me repairs that weren't needed, found our problem and will get fixed tomorrow! I would 100% recommend them to anyone, espe..."
Sheena Waterfield
" Excellent work, very reliable. Highly recommend for all your heating and cooling needs."
Tara Greene
" Very happy to have found them to help us with our AC needs. Very responsive, punctual, honest and friendly!! Elon is great very professional and courteous. Definitely recommend using them for service and repair."
Mario Mora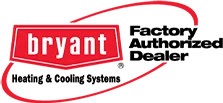 Take advantage of our money-saving HVAC and plumbing special offers -- for a limited time!
FREE SERVICE CALL*
*With repair only
Not to be combined with any other offer. Limited time only.
$99 AC Tune-Up & Check-Up
Big Savings- Regularly $159!
Includes 35 point inspection, duct inspection, and energy savings analysis. Not to be combined with any other offer. Offer valid for first time customers only. After hours rate may vary.
SENIOR OR MILITARY DISCOUNT*
Free estimates | Financing options**
** Subject to approved credit. *ID required. One coupon per transaction. Not to be combined with any other offer. Limited time only.