Burst Pipe Repairs in Polk County & Central Florida
Although Central Florida doesn't see much freezing weather aside from a few nights a year, homeowners and business owners can still experience burst pipes caused by tree roots, corrosion, soil shifting, clogs, and more. You can rest assured that when you have a burst pipe emergency in your home or business, Iceberg Home Services will be here to help.
Request emergency burst pipe repair services anytime, 24/7. Call us at (863) 223-1849 or send us a message online.
Signs You Have a Burst Pipe
It's not always clear that you have a burst pipe because several of the signs are identical to other common plumbing problems. However, it's best that a burst pipe is noticed as soon as possible in order to prevent expensive water damage to your property. If you call Iceberg Home Services as soon as you notice one of the signs, there's a chance you can avoid the situation entirely.
Here are a few of the most common signs that you have a burst pipe:
Significant drop in water pressure
Unexplained increase in utility bills
Watermarks on your ceilings or walls
Unusually soft areas in your yard
Whistling or hammering sounds when you turn on your tap
Discolored tap water
If you're experiencing one of these signs, contact us at (863) 223-1849, and we'll dispatch an Iceberg Home Services licensed plumber to your property ASAP.
24/7 Emergency Plumbing Services
When you need emergency plumbing services due to a burst pipe in your home or commercial property, Iceberg Home Services is ready to help. We'll respond promptly and send a plumber to your home with all of the equipment and skills needed to provide long-lasting repairs. Our licensed plumbers will diagnose the cause of the burst pipe quickly so that your plumbing system is restored as soon as possible. We're available 24 hours a day to answer your call.
Why Choose Iceberg Home Services for Burst Pipe Repairs?
For quality burst pipe and plumbing system repairs you can trust, contact Iceberg Home Services. Our team receives continuous training on the latest plumbing advancements and technologies in order to provide fast, reliable repairs. We keep licensed plumbers on call 24/7 to respond to emergencies, so you can rest assured that whenever you call us, professional help is on the way. We also provide repairs for non-emergencies as well, so if you want to make improvements to your property's plumbing system, we can help.
Schedule a plumbing service for your Orlando-area property. Call Iceberg Home Services at (863) 223-1849 or contact us online.
Frequently Asked Questions
For a pipe to freeze, it needs to be roughly 30 degrees or below wherever your pipes are stored for three hours or more. Though temperatures don't usually get this low, we do see a few nights a year when this becomes an issue. This is why pipes don't typically freeze and burst in Florida due to weather, but it is possible. To prevent your pipes from freezing, keep a trickle of water running in each of your taps during freezing weather — especially exposed pipes outdoors.
Here are the main causes of burst pipes:
Freezing (not typical in Florida but can happen a few nights every year)
Tree root invasions
Shifting and displaced soil
Clogs
High water pressure
Corrosion
An Iceberg Home Services licensed plumber will arrive shortly. If you know where your water main is, you can turn it off to try to prevent further water damage.
Why Choose Iceberg Home Services?
Highly Trained & CERTIFIED TECHNICIANS
INDUSTRY-LEADING Products
What Our Clients Are Saying
" We are very pleased with Iceberg, from sales to installation it was all done in a timely matter and as Promised. Shawn Crawford and Adam Jr came out on Saturday and worked all day, even though they faced a few hurdles, they did what they had to do to get it done. They were very polite."
Patty Johnson
" Chuck arrived within a day after my call. He was very kind, courteous and professional. He looked at my unit and told me what my options were as far as the unit. I felt very confident that he was telling me the true issues with my unit and what would be in my best interest."
Chere' Mask
" They are fast, reliable, and courteous! They have been out to our house twice to fix the same problem for two different reasons and both times were on time and cared about the well-being of our family. They are also very knowledgeable and also advised us on how to keep our A/C maintained during stor..."
Ryan Davey
" Chuck from iceberg A/C and heating, LLC was AMAZING! I was recommended to this company, and I'm so happy I was. Chuck was timely, efficient, and thorough. He didn't try and sell me repairs that weren't needed, found our problem and will get fixed tomorrow! I would 100% recommend them to anyone, espe..."
Sheena Waterfield
" Excellent work, very reliable. Highly recommend for all your heating and cooling needs."
Tara Greene
" Very happy to have found them to help us with our AC needs. Very responsive, punctual, honest and friendly!! Elon is great very professional and courteous. Definitely recommend using them for service and repair."
Mario Mora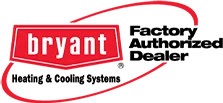 Take advantage of our money-saving HVAC and plumbing special offers -- for a limited time!
FREE SERVICE CALL*
*With repair only
Not to be combined with any other offer. Limited time only.
$99 AC Tune-Up & Check-Up
Big Savings- Regularly $159!
Includes 35 point inspection, duct inspection, and energy savings analysis. Not to be combined with any other offer. Offer valid for first time customers only. After hours rate may vary.
SENIOR OR MILITARY DISCOUNT*
Free estimates | Financing options**
** Subject to approved credit. *ID required. One coupon per transaction. Not to be combined with any other offer. Limited time only.