Water Heating Installation in Polk County & Central Florida
The courteous, licensed plumbers at Iceberg Home Services Air Conditioning and Heating provide an all-inclusive range of high-quality plumbing services to our customers in the Winter Haven, FL area, including water heater services. Our team has the knowledge and experience to repair, install, or replace any type or brand of water heating system, including:
Gas Water Heaters
If you have gas service to your home, gas water heaters are easy to install.
A gas water heater is less expensive to operate than an electric water heater.
Gas water heaters have a shorter recovery time than electric water heaters, which is good for households with heavy water usage.
Electric Water Heaters
Electric water heaters are typically less expensive than other water heating systems.
While gas lines are common in most areas, they're not always available. Almost every home has electrical service.
There's a risk of gas leaks with gas appliances, but electric water heaters don't require any extra safety precautions.
Electric water heaters generally last longer and require less maintenance than their gas counterparts.
Tankless Water Heaters
Tankless water heaters offer an immediate, endless supply of hot water, whenever you need it.
A tankless water heater is highly efficient, which saves money on utility bills.
Tankless water heaters last almost twice as long as tank water heaters.
Very little space is required to install a tankless water heater, as they have an exceptionally small footprint.
SCHEDULE SERVICE NOW
Conventional storage water heaters are one of the most affordable water heating options available.
This type of water heater is easy to install and maintain.
Storage water heaters have a long functional life span, as they don't have fans or pumps to wear out over time.
Hybrid Gas-Electric Water Heaters
A hybrid water heater uses 60% less electricity than a conventional water heater by removing heat from the ambient air. They only use their electric motor when water usage is high.
Due to their high efficiency, hybrid water heaters can help you save a significant amount on your utility bills, enough to offset their initial cost. Installing energy-efficient appliances may also qualify you for tax incentives.
Hybrid water heaters also have low maintenance requirements.
How to Choose a Water Heater
As you consider what kind of water heater best suits your home and water usage needs, you should consider:
Fuel cost and availability – Almost every home has access to electric power, but some homes do not have gas service available. If you have the choice between either fuel option, compare utility rates and installation costs to decide which type of water heater provides the best long-term value.
Family size and water usage – Consider the size of your home, the number of people in your family, and your hot water usage habits when selecting a water heater. If scheduling requires that several people shower at once when getting ready in the morning, a gas or tankless water heater might be the best option to keep up with demand.
Energy efficiency – A high-efficiency water heater can help reduce your energy usage and save money. Compare the energy efficiency ratings of any water heaters you are considering.
Operating costs – When choosing your water heater, compare the initial costs and the operating costs. Some models may be more expensive to purchase and install but may save money in the long run to offset their initial cost.
If you're unsure about what type of water heater is best for your Winter Haven home, call the experts at Iceberg Home Services Air Conditioning and Heating. Our team can help explain your options. Contact us at (863) 223-1849 for a consultation.
Why Choose Iceberg Home Services?
Highly Trained & CERTIFIED TECHNICIANS
INDUSTRY-LEADING Products
What Our Clients Are Saying
" We are very pleased with Iceberg, from sales to installation it was all done in a timely matter and as Promised. Shawn Crawford and Adam Jr came out on Saturday and worked all day, even though they faced a few hurdles, they did what they had to do to get it done. They were very polite."
Patty Johnson
" Chuck arrived within a day after my call. He was very kind, courteous and professional. He looked at my unit and told me what my options were as far as the unit. I felt very confident that he was telling me the true issues with my unit and what would be in my best interest."
Chere' Mask
" They are fast, reliable, and courteous! They have been out to our house twice to fix the same problem for two different reasons and both times were on time and cared about the well-being of our family. They are also very knowledgeable and also advised us on how to keep our A/C maintained during stor..."
Ryan Davey
" Chuck from iceberg A/C and heating, LLC was AMAZING! I was recommended to this company, and I'm so happy I was. Chuck was timely, efficient, and thorough. He didn't try and sell me repairs that weren't needed, found our problem and will get fixed tomorrow! I would 100% recommend them to anyone, espe..."
Sheena Waterfield
" Excellent work, very reliable. Highly recommend for all your heating and cooling needs."
Tara Greene
" Very happy to have found them to help us with our AC needs. Very responsive, punctual, honest and friendly!! Elon is great very professional and courteous. Definitely recommend using them for service and repair."
Mario Mora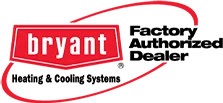 Take advantage of our money-saving HVAC and plumbing special offers -- for a limited time!
FREE SERVICE CALL*
*With repair only
Not to be combined with any other offer. Limited time only.
$99 AC Tune-Up & Check-Up
Big Savings- Regularly $159!
Includes 35 point inspection, duct inspection, and energy savings analysis. Not to be combined with any other offer. Offer valid for first time customers only. After hours rate may vary.
SENIOR OR MILITARY DISCOUNT*
Free estimates | Financing options**
** Subject to approved credit. *ID required. One coupon per transaction. Not to be combined with any other offer. Limited time only.