Gas Water Heater Installation in Polk County & Central Florida
Heating water for your home accounts for approximately 18% of your household expenses. The only higher expenditure is your heating and/or cooling costs. If you're in the market for a gas water heater installation, your biggest choice will be whether to go tankless (demand) or storage.
For energy efficiency, long-term savings, and improving the value of your property, the ROI for a tankless gas water heater is hard to beat. But they cost more upfront.
Need help deciding the right size hot water heater for your household? Our water heater sizing guide can help!
Advantages of Gas Water Heaters
If you already have a gas water heater, you'll probably want the same kind of replacement. But you can upgrade your energy efficiency with your new gas water heater.
There are several advantages to gas versus electric water heaters:
Gas water heaters are faster (faster water heating is also known as "high recovery rate"), and they cost less to operate because natural gas is cheaper than electricity.
Gas water heaters cost more upfront, but their long-term use justifies the expense.
If your electric power goes out, you'll still have hot water when you need it.
Many people feel electric water heaters are safer than gas. It's true that gas water heater leaks can be a risk, but they can be used quite safely. We advise gas water heater owners to install a carbon monoxide detector near the water heater and check the flame color regularly.
SCHEDULE SERVICE NOW
Tankless vs. Storage for Your Orlando Home
A traditional storage water heater can last 10 to 15 years. A tankless gas water heater can last 20 or more years, but they cost almost twice as much as storage gas water heaters.
One disadvantage of tankless gas water heaters is slower delivery. Tankless water heaters generate 1 to 5 gallons per minute. That's not much hot water at a time. Translation: You can run the dishwasher immediately after taking a hot shower, but you might not be able to do both at the same time. Consider your usage patterns when deciding which style is better for you.
Sizing a Gas Water Heater
"What size gas water heater do I need?" It's a logical question and very important. Sizing a water heater depends on more than square footage. The number of people in your home and your lifestyle are factors.
Here's one way to determine water heater sizing:
Determine the hour/time of day you use the most hot water.
Multiply the applications (usage) by the gallons of hot water used:
One clothing/washing machine load = 7 gallons
One dishwasher = 6 gallons
One hand dishwashing/food prep = 4 gallons
One shave = 2 gallons
One shower = 10 gallons
For example, a 40-gallon gas water heater can accommodate two showers at the same time, but not if you're using many other appliances. Another way to determine size is "per person." If your household has one or two people, a 23- to 26-gallon water heater might work.
Two to three people, small storage tank (40-60 gallons)
Three to five people, medium/large storage tank (60-80 gallons)
Iceberg Home Services Is Always Here for You
Our family has been serving families like yours for over 70 years. The Iceberg Home Services team of HVAC and plumbing professionals live here, too, so we're in your neighborhood when you need us.
How can we say we're the best? Because we have a passion for customer care and quality workmanship that distinguishes us from other companies. And if you value testimonials and customer views, Iceberg Home Services has over 650 reviews on Facebook, Google, Twitter, and Yelp.
Is this the year you may need a new gas water heater? Don't wait for an emergency. Let's work together to decide the best type of water heater at an affordable price for your home. Call (863) 223-1849 or contact Iceberg Home Services today.
Gas Water Heater FAQs
A gas water heater should have its tank flushed every 6 months. This prevent  sediment, rust, and corrosion from building up in the tank.
This depends on where the water is leaking from on your water heater tank. If the leak is coming from the top of the tank, it could be a component such as a fitting that has failed; in this case, often the water heater can be repaired. If the leak is coming from the bottom of the tank, this can indicate the tank has developed a crack or rupture, in which case the water heater should be replaced.
Why Choose Iceberg Home Services?
Highly Trained & CERTIFIED TECHNICIANS
INDUSTRY-LEADING Products
What Our Clients Are Saying
" We are very pleased with Iceberg, from sales to installation it was all done in a timely matter and as Promised. Shawn Crawford and Adam Jr came out on Saturday and worked all day, even though they faced a few hurdles, they did what they had to do to get it done. They were very polite."
Patty Johnson
" Chuck arrived within a day after my call. He was very kind, courteous and professional. He looked at my unit and told me what my options were as far as the unit. I felt very confident that he was telling me the true issues with my unit and what would be in my best interest."
Chere' Mask
" They are fast, reliable, and courteous! They have been out to our house twice to fix the same problem for two different reasons and both times were on time and cared about the well-being of our family. They are also very knowledgeable and also advised us on how to keep our A/C maintained during stor..."
Ryan Davey
" Chuck from iceberg A/C and heating, LLC was AMAZING! I was recommended to this company, and I'm so happy I was. Chuck was timely, efficient, and thorough. He didn't try and sell me repairs that weren't needed, found our problem and will get fixed tomorrow! I would 100% recommend them to anyone, espe..."
Sheena Waterfield
" Excellent work, very reliable. Highly recommend for all your heating and cooling needs."
Tara Greene
" Very happy to have found them to help us with our AC needs. Very responsive, punctual, honest and friendly!! Elon is great very professional and courteous. Definitely recommend using them for service and repair."
Mario Mora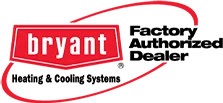 Take advantage of our money-saving HVAC and plumbing special offers -- for a limited time!
FREE SERVICE CALL*
*With repair only
Not to be combined with any other offer. Limited time only.
$99 AC Tune-Up & Check-Up
Big Savings- Regularly $159!
Includes 35 point inspection, duct inspection, and energy savings analysis. Not to be combined with any other offer. Offer valid for first time customers only. After hours rate may vary.
SENIOR OR MILITARY DISCOUNT*
Free estimates | Financing options**
** Subject to approved credit. *ID required. One coupon per transaction. Not to be combined with any other offer. Limited time only.