Quality Plumbing Services in Polk County & Central Florida
At Iceberg Home Services, we understand that plumbing issues can be a major inconvenience for homeowners. That's why we offer comprehensive plumbing solutions to residents of West Orlando, Winter Haven, and the surrounding areas of Central Florida. Our team of experienced plumbers is equipped to handle everything from routine repairs and maintenance to emergency services and large-scale installations. Whether you're dealing with a leaky faucet, clogged drains, or need a new water heater installed, we've got you covered.
With our commitment to quality work and customer satisfaction, you can trust that your plumbing needs will be taken care of promptly and efficiently. Call (863) 223-1849 or contact us online to schedule service.
Emergency Plumbing Services
Iceberg Home Services recognizes the urgency of plumbing emergencies and is proud to offer our 24/7 availability in Winter Haven, FL. We are committed to providing dependable services that you can rely on when it matters most.
Call us if you're experiencing:
A severe leak: If you notice water gushing out from a pipe or appliance, it's important to shut off the water supply and call for emergency service.
A complete loss of water pressure: A sudden loss of water pressure can indicate a serious issue with the water supply, such as a broken pipe.
A sewer line backup: A blocked sewer line can cause sewage to back up into your home, creating a major health hazard. If you notice water backing up in your drains or toilets, it's important to call for emergency service right away.
A gas leak: A gas leak can be a serious safety hazard and should be addressed immediately by a professional plumber. If you smell gas in your home, leave the house immediately and call for emergency service.
No hot water: If your water heater is not working and you have no hot water, it is an emergency. You may have a broken water heater or a problem with the gas supply.
Plumbing emergencies can be a nightmare, so let us help you find a fast and reliable solution. Call (863) 223-1849 to get a certified plumber out to your home ASAP.
Kitchen Plumbing Services
Kitchen plumbing services are crucial for maintaining the functionality and safety of one of the most important rooms in your home. Our kitchen plumbing services include the installation and repair of major kitchen plumbing appliances. Trusting in our professional plumbers ensures that the job is done correctly and efficiently, preventing future problems and ensuring the safety of your home.
Our services include:
SCHEDULE SERVICE NOW
Bathroom Plumbing Services
Properly functioning bathroom plumbing is crucial for maintaining hygiene and preventing water damage to your home. A malfunctioning toilet can lead to sewer backups, and a leaky faucet can waste water and lead to costly water bills. It's important to keep these appliances and fixtures in good working order to prevent leaks, clogs, and other issues that can cause damage to your home and affect the overall function of your bathroom.
We provide solutions for:
Burst pipes
Drain cleanings
Sewer line services
Sink installations
And more!
We've got plumbing solutions for every important room in your home. Call (863) 223-1849 or contact us online and let us know how we can help solve your plumbing problems.
Water Heater Services
Trust our certified plumbers to make sure your water heater needs are met. We offer comprehensive services, from repairs for all brands of systems to expert installations and replacements. Our water heater services include repair, replacement, and maintenance for:
Traditional storage water heaters
Hybrid gas-electric water heaters
Are you experiencing water heater troubles? Call (863) 223-1849 or contact us online to get professional water heater services in Lakeland, Kissimmee, or the surrounding areas.
Drain Cleaning
Drain cleaning is the process of removing blockages from pipes and drains to improve the flow of water and prevent backups. Here are some signs that you may need drain cleaning:
Slow-draining sinks or bathtubs
Clogs that occur frequently
Foul odors coming from drains
Gurgling sounds coming from pipes
If you notice any of these signs, it's best to call in a professional plumber to inspect and clean your drains. They will be able to identify the cause of the blockage and recommend the appropriate solution.
Contact Iceberg Home Services at (863) 223-1849 to schedule a drain cleaning appointment in Davenport, Claremont, or the surrounding areas.
Choose Iceberg Home Services for Comprehensive Plumbing in Central FL
Iceberg Home Services offers complete plumbing solutions for homes in Winter Haven and the greater West Orlando area. All of our work is performed by licensed and certified experts who take pride in their professional and courteous service. Enjoy the peace of mind that comes with having your plumbing taken care of properly.
At Iceberg Home Services, we take your plumbing problems seriously. Call (863) 223-1849 or contact us online to schedule plumbing services in Winter Haven today!
Plumbing FAQs
If you're about to reach for a chemical drain cleaner, think again! Most store-bought drain cleaners will actually do more harm than good. Instead, try using a plunger to clear a drain clog, and if that doesn't work, call our team for professional drain cleaning services.
A water heater that isn't heating water could be caused by many reasons. Tripped breakers, faulty thermostats, and defective parts could all be contributing. If your water heater isn't working, give our team a call to figure out what the problem is.
Many homeowners forget that their garbage disposal won't last forever. On average, you can expect a garbage disposal to last for around 10 years. If yours is much older than this, it's time to consider a replacement.
Why Choose Iceberg Home Services?
Highly Trained & CERTIFIED TECHNICIANS
INDUSTRY-LEADING Products
What Our Clients Are Saying
" We are very pleased with Iceberg, from sales to installation it was all done in a timely matter and as Promised. Shawn Crawford and Adam Jr came out on Saturday and worked all day, even though they faced a few hurdles, they did what they had to do to get it done. They were very polite."
Patty Johnson
" Chuck arrived within a day after my call. He was very kind, courteous and professional. He looked at my unit and told me what my options were as far as the unit. I felt very confident that he was telling me the true issues with my unit and what would be in my best interest."
Chere' Mask
" They are fast, reliable, and courteous! They have been out to our house twice to fix the same problem for two different reasons and both times were on time and cared about the well-being of our family. They are also very knowledgeable and also advised us on how to keep our A/C maintained during stor..."
Ryan Davey
" Chuck from iceberg A/C and heating, LLC was AMAZING! I was recommended to this company, and I'm so happy I was. Chuck was timely, efficient, and thorough. He didn't try and sell me repairs that weren't needed, found our problem and will get fixed tomorrow! I would 100% recommend them to anyone, espe..."
Sheena Waterfield
" Excellent work, very reliable. Highly recommend for all your heating and cooling needs."
Tara Greene
" Very happy to have found them to help us with our AC needs. Very responsive, punctual, honest and friendly!! Elon is great very professional and courteous. Definitely recommend using them for service and repair."
Mario Mora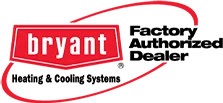 Take advantage of our money-saving HVAC and plumbing special offers -- for a limited time!
FREE SERVICE CALL*
*With repair only
Not to be combined with any other offer. Limited time only.
$99 AC Tune-Up & Check-Up
Big Savings- Regularly $159!
Includes 35 point inspection, duct inspection, and energy savings analysis. Not to be combined with any other offer. Offer valid for first time customers only. After hours rate may vary.
SENIOR OR MILITARY DISCOUNT*
Free estimates | Financing options**
** Subject to approved credit. *ID required. One coupon per transaction. Not to be combined with any other offer. Limited time only.