Best Plumbers in Lake Wales, Florida
Many companies boast they're "the best," and they cite online testimonials and BBB (Better Business Bureau) ratings to prove it. But what really goes into the making of the "best" plumbers in Lake Wales, Florida?
What to Look for in Plumbing Services
Maybe the most important thing to look for in any service company is its investment in your community. Established Lake Wales companies know the secret to staying in business: doing the right thing by their customers, their communities, and their planet. They plan to be here for your kids and grandkids.
You have a right to ask plumbers in Lake Wales, Florida for proof of:
Insurance – If an employee is injured while working at your home or commercial property, is he or she insured? If you or a family member is injured, are you protected? If there is property damage that directly results from your plumbing service (broken furniture, etc.), does your plumbing contractor have the necessary insurance? Your plumber should be able to show up-to-date insurance for injury and damages.
Knowledge – Your professional plumbers in Lake Wales, Florida should welcome your questions. Complete information helps you make better, more informed decisions. It also makes you more of a partner with your plumbing company than a "customer."
Licensing – Plumbers in Lake Wales, Florida should be able to provide proof of licensure in Florida. Businesses must have a Florida certified plumbing contractor license. An individual may have a registered plumbing license.
Pricing – If your plumbing contractor says the job is "too small" to require a contract or a written quote, that's a red flag. If the verbal price quote is so low it's almost too good to be true, chances are it isn't true. Get something in writing before the project. Make sure you understand the process, type of materials, turnaround time, and complete scope of work. If you're not sure what you're paying for, get a second opinion.
Professionalism – If any service provider drives a broken-down, dirty vehicle, "didn't bring the right tools," or appears unkempt, that indicates a lack of respect for the company. And if service professionals don't respect their own company, how can you expect them to respect you and your property?
References – Your local plumber should be able to reference other jobs that are like yours. Or at least be honest and say, "I've never seen anything like this in my life!" What's important is that your plumbing company be able to validate experience and success with references.
Services – Did you know not all plumbers can work on your property's pipes? It's like having a doctor who can only diagnose when you need a remedy. Look for a plumber with the knowledge and equipment to work on:

Expansion tanks
Garbage disposals
Gas lines
Pipe repair/replacement
Sewage ejection pumps
Sewer lines
Slab leaks
Sump pumps
Water filtration systems
Water heaters
Water lines
Water softeners
Well pumps
Wells
Why Choose Iceberg?
If you value testimonials and customer views, Iceberg Air Conditioning & Heating has more than any other plumbers in Lake Wales, Florida. We have 688 reviews on Facebook, Google, Twitter, and Yelp.
We have over 70 years' experience in residential and commercial HVAC (heating, ventilation, air conditioning) and plumbing systems in the Orlando, Florida area. We also understand emergencies don't have office hours, so we don't either. We're available 24/7.
While other plumbers in Lake Wales, Florida may be very good plumbers, we understand "whole-house wellness." That means your heating, cooling, and plumbing systems work together, so our technicians are knowledgeable in more than "just plumbing."
In addition to our professional plumbing services, we specialize in:
AC installation, replacement, repairs, maintenance
Air quality testing/management
Commercial heating, ventilation, cooling
Cooling systems' installation, replacement, repairs, maintenance
Duct change-outs
Heat pump installation, replacement, repairs, maintenance
Heating systems' installation, replacement, repairs, maintenance
Residential heating, ventilation, cooling
Split systems
…and more.
Clean air and clean water for your home are more than a priority for Iceberg. It's a passion because we live here, too.
That's why we can say we're the best plumbers in Lake Wales, Florida.
Do you have a renovation project or a new home build planned for this year? Call (863) 223-1849 or contact us today.
Why Choose Iceberg Home Services?
Highly Trained & CERTIFIED TECHNICIANS
INDUSTRY-LEADING Products
What Our Clients Are Saying
" We are very pleased with Iceberg, from sales to installation it was all done in a timely matter and as Promised. Shawn Crawford and Adam Jr came out on Saturday and worked all day, even though they faced a few hurdles, they did what they had to do to get it done. They were very polite."
Patty Johnson
" Chuck arrived within a day after my call. He was very kind, courteous and professional. He looked at my unit and told me what my options were as far as the unit. I felt very confident that he was telling me the true issues with my unit and what would be in my best interest."
Chere' Mask
" They are fast, reliable, and courteous! They have been out to our house twice to fix the same problem for two different reasons and both times were on time and cared about the well-being of our family. They are also very knowledgeable and also advised us on how to keep our A/C maintained during stor..."
Ryan Davey
" Chuck from iceberg A/C and heating, LLC was AMAZING! I was recommended to this company, and I'm so happy I was. Chuck was timely, efficient, and thorough. He didn't try and sell me repairs that weren't needed, found our problem and will get fixed tomorrow! I would 100% recommend them to anyone, espe..."
Sheena Waterfield
" Excellent work, very reliable. Highly recommend for all your heating and cooling needs."
Tara Greene
" Very happy to have found them to help us with our AC needs. Very responsive, punctual, honest and friendly!! Elon is great very professional and courteous. Definitely recommend using them for service and repair."
Mario Mora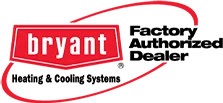 Take advantage of our money-saving HVAC and plumbing special offers -- for a limited time!
FREE SERVICE CALL*
*With repair only
Not to be combined with any other offer. Limited time only.
AC or Heating Tune-Up & Check-Up
Big Savings- Now only $99!
Includes 35 point inspection, duct inspection, and energy savings analysis. Not to be combined with any other offer. Offer valid for first time customers only. Limited time only. After hours rate may vary.
SENIOR OR MILITARY DISCOUNT*
Free estimates | Financing options
*ID required. One coupon per transaction. Not to be combined with any other offer. Limited time only.