Plumbing Services in Clermont, FL
The plumbing in your home is responsible for keeping everything moving smoothly. When things slow down or stop, it's hard to get things done. Having the name and phone number of a reputable plumber is important. Whether you need regular maintenance or have an emergency, the right plumber will always be there when you need them the most. In Clermont, FL, Iceberg Home Services is the one to call.
Looking for a plumber in Clermont? Iceberg Plumbing can take care of all your needs! Call (863) 223-1849 today!
Clermont Bathroom and Kitchen Plumbing
Bathroom and kitchen plumbing are two of the most important elements in your home. If drains in either area begin to slow down or become clogged, all of your plans may come to a screeching halt. The drains can easily begin to clog when small amounts of hair or grease begin to accumulate. Having your drains professionally cleaned once a year will prevent clogs and keep your drains flowing smoothly.
Our team can also take care of low water pressure in your showers, clogged toilets, and any other plumbing issues you're having in your bathrooms or kitchen!
Call Iceberg Plumbing in Clermont at (863) 223-1849 if your drains aren't flowing as they should!
Water Heater Services in Clermont
Our water heaters work behind the scene, providing us with hot water for bathing, laundry, and cleaning. When you start to notice that your water heater is taking longer to recover after each use, it's your first sign that you need to have your plumber pay a visit. Catching the problem early means less risk of having to take a cold shower! A general rule is to call your plumber the same day you call your HVAC professional and schedule a yearly maintenance check!
Keep your water heater working smoothly! In Winter Haven, call Iceberg Plumbing at (863) 223-1849 for exceptional water heater services.
Have an Issue? Need Maintenance? Call Now!
From your faucets and drains to your main sewer line and everything in between, it's important that all of the components that make your plumbing work are in good condition. Having an annual inspection performed can prevent many smaller problems before they become major issues. Your plumber can inspect your pipes, sump pump, and water heater as well as clean your drains and improve the overall efficiency of your plumbing.
Schedule a maintenance appointment with Iceberg Plumbing today! Call [site_info_phone-number] or contact us online.
Why Choose Iceberg Home Services?
Iceberg Home Services has been serving Central Florida residents for over 70 years. We have a reputation for being prompt, reliable, and very good at what we do. We are family-owned and -operated. We take our job seriously because we know how important it is for you to have your home function as smoothly as possible at all times. If you live in Clermont, Orlando, or Winter Haven, call us today!
Call Iceberg Plumbing today at (863) 223-1849! Get to know our team and the plumbing services we offer!
Plumbing FAQs
You can wait until you have a plumbing emergency, or you can call once a year and schedule a maintenance visit. We will clean your drains and make sure everything is running smoothly. Call us at the same time you call your HVAC professional so that everything in your home is in good working order.
If you are looking for a reputable plumber, look for one who has been a part of their community for many years. A solid, family-owned business will normally have many people who will recommend them. Talk to your family and friends to find out who they have used in the past. Ask about guarantees and what brands they use. Get to know them!
Central Florida residents can contact Iceberg Plumbing for all of their plumbing needs! Call (863) 223-1849 today.
Why Choose Iceberg Home Services?
Highly Trained & CERTIFIED TECHNICIANS
INDUSTRY-LEADING Products
What Our Clients Are Saying
" We are very pleased with Iceberg, from sales to installation it was all done in a timely matter and as Promised. Shawn Crawford and Adam Jr came out on Saturday and worked all day, even though they faced a few hurdles, they did what they had to do to get it done. They were very polite."
Patty Johnson
" Chuck arrived within a day after my call. He was very kind, courteous and professional. He looked at my unit and told me what my options were as far as the unit. I felt very confident that he was telling me the true issues with my unit and what would be in my best interest."
Chere' Mask
" They are fast, reliable, and courteous! They have been out to our house twice to fix the same problem for two different reasons and both times were on time and cared about the well-being of our family. They are also very knowledgeable and also advised us on how to keep our A/C maintained during stor..."
Ryan Davey
" Chuck from iceberg A/C and heating, LLC was AMAZING! I was recommended to this company, and I'm so happy I was. Chuck was timely, efficient, and thorough. He didn't try and sell me repairs that weren't needed, found our problem and will get fixed tomorrow! I would 100% recommend them to anyone, espe..."
Sheena Waterfield
" Excellent work, very reliable. Highly recommend for all your heating and cooling needs."
Tara Greene
" Very happy to have found them to help us with our AC needs. Very responsive, punctual, honest and friendly!! Elon is great very professional and courteous. Definitely recommend using them for service and repair."
Mario Mora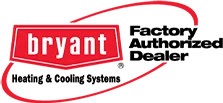 Take advantage of our money-saving HVAC and plumbing special offers -- for a limited time!
FREE SERVICE CALL*
*With repair only
Not to be combined with any other offer. Limited time only.
AC or Heating Tune-Up & Check-Up
Big Savings- Now only $99!
Includes 35 point inspection, duct inspection, and energy savings analysis. Not to be combined with any other offer. Offer valid for first time customers only. After hours rate may vary.
SENIOR OR MILITARY DISCOUNT*
Free estimates | Financing options
*ID required. One coupon per transaction. Not to be combined with any other offer. Limited time only.