Heat Pump Services in Polk County & Central Florida
Heat pump systems have been one of the top picks for complete home comfort in the Polk County area for years. They offer leading cooling power and even provide excellent heating come the winter. But to ensure your heat pump stays absolutely perfect, you need to be backed up by industry-leading HVAC professionals. At Iceberg Home Services, our experts can provide you with all the heat pump services you need.
Our licensed and certified heat pump specialists have been helping homeowners stay comfortable all year round in Lakeland and the surrounding areas for over half a century. We carry the tools, the knowledge, and the drive to provide everything from perfect repair to a complete heat pump installation!
Iceberg Home Services provides:
Looking for a team of HVAC professionals to meet your heat pump service needs in Lakeland, FL, or the surrounding areas? Contact Iceberg Home Services online or call (863) 223-1849!
Heat Pump Services in Polk County
Heat Pump Installation and Replacement
As one of the most energy-efficient and powerful all-around comfort systems on the market today, heat pumps are understandably popular. But to get all of the biggest perks of a heat pump system, it must be installed and sized perfectly. Our professionals have been handling heat pump installation services for years, and Iceberg Home Services can help you find the perfect heat pump to suit your unique home and needs.
We install heat pump systems from Bryant — meaning our products completely back up the quality of our service! You're guaranteed the ideal installation or replacement with our experts, and you'll soon enjoy the significant advantages of a heat pump system when you choose us.
SCHEDULE SERVICE NOW
Heat Pump Repairs
Even the greatest systems will have a hiccup now and then, and a heat pump is no exception. You need relief fast when something goes wrong with your heat pump, but you want it to be accurate, too. Our heat pump repair professionals can provide perfect service quickly, guaranteeing a return to comfortable normalcy for your home. We utilize top-class knowledge and experience coupled with cutting-edge diagnostic tools to locate and remedy your heat pump problems!
Contact Iceberg Home Services for heat pump repair when:
Your heat pump is stuck in "heat" or "cool" mode
Your heat pump is making strange or loud noises
The efficiency of your system is dropping
The thermostat on your heat pump is reading incorrectly
Need priority or after-hours repair services? No problem! Our emergency service team is available any day, any hour, to provide complete heat pump care in Lakeland and the surrounding areas! Call us today at (863) 223-1849.
Routine Heat Pump Maintenance
Since homeowners rely on heat pumps in both hot and cold months, heat pumps tend to take on a lot of wear and tear. This makes routine tune-up and maintenance services vital to the health of your system, especially when you want to keep your comfort as high as possible and those utility bills down to a minimum.
Our heat pump experts have extensive experience in providing consistent, year-round care for heat pump systems from all makes and brands, providing you with reliable care you can count on to keep your HVAC system performing at its peak.
Comprehensive Heat Pump Services in Lakeland, FL
No matter what service you need, from timely repair to complete replacement, you'll find what you're looking for with our experts. Contact Iceberg Home Services today to learn more by calling (863) 223-1849.
Heat Pump FAQs
Heat pumps are undoubtedly more efficient than furnaces for heating under ideal circumstances — at their best, they offer as much as 5 times a furnace's heating efficiency. Of course, if temperatures approach freezing, a heat pump loses efficiency until it's equal to or even worse than a furnace. Outside of efficiency, a heat pump is generally considered a more comfortable and reliable source of heat with less maintenance hassle and no dried-out air, so you still might prefer them.
It depends on how you use it. If you're using your heat pump as your primary heating and cooling source throughout the year, it might be best to schedule two maintenance visits a year — one in the spring for the cooling season and one in the fall for the heating season. If you only use it heavily through one of these seasons, you might only need a single annual tune-up.
Why Choose Iceberg Home Services?
Highly Trained & CERTIFIED TECHNICIANS
INDUSTRY-LEADING Products
What Our Clients Are Saying
" We are very pleased with Iceberg, from sales to installation it was all done in a timely matter and as Promised. Shawn Crawford and Adam Jr came out on Saturday and worked all day, even though they faced a few hurdles, they did what they had to do to get it done. They were very polite."
Patty Johnson
" Chuck arrived within a day after my call. He was very kind, courteous and professional. He looked at my unit and told me what my options were as far as the unit. I felt very confident that he was telling me the true issues with my unit and what would be in my best interest."
Chere' Mask
" They are fast, reliable, and courteous! They have been out to our house twice to fix the same problem for two different reasons and both times were on time and cared about the well-being of our family. They are also very knowledgeable and also advised us on how to keep our A/C maintained during stor..."
Ryan Davey
" Chuck from iceberg A/C and heating, LLC was AMAZING! I was recommended to this company, and I'm so happy I was. Chuck was timely, efficient, and thorough. He didn't try and sell me repairs that weren't needed, found our problem and will get fixed tomorrow! I would 100% recommend them to anyone, espe..."
Sheena Waterfield
" Excellent work, very reliable. Highly recommend for all your heating and cooling needs."
Tara Greene
" Very happy to have found them to help us with our AC needs. Very responsive, punctual, honest and friendly!! Elon is great very professional and courteous. Definitely recommend using them for service and repair."
Mario Mora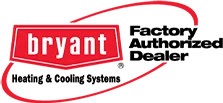 Take advantage of our money-saving HVAC and plumbing special offers -- for a limited time!
FREE SERVICE CALL*
*With repair only
Not to be combined with any other offer. Limited time only.
$99 AC Tune-Up & Check-Up
Big Savings- Regularly $159!
Includes 35 point inspection, duct inspection, and energy savings analysis. Not to be combined with any other offer. Offer valid for first time customers only. After hours rate may vary.
SENIOR OR MILITARY DISCOUNT*
Free estimates | Financing options**
** Subject to approved credit. *ID required. One coupon per transaction. Not to be combined with any other offer. Limited time only.