Air Conditioning Services in Polk County & Central Florida
Florida summers are no stranger to unruly temperatures. Because the Florida heat is no joke, ensuring you've got an air conditioning unit ready to tackle your cooling needs is crucial. No matter the AC service you need, the team at Iceberg Home Services has you covered! From new system installations to emergency AC repair, our team specializes in delivering top-notch AC and thermostat services our community can rely on for years to come.
When you're in the market for a quality AC service, look no further than the team at Iceberg Home Services! Contact us online or call (863) 223-1849 for more information.
24/7 Emergency Air Conditioning Service
Picture this: It's the dead of summer, and your AC unit breaks down in the middle of the night. When this happens, a repair simply can't wait; that's why the team at Iceberg Home Services offers emergency AC repair 24 hours a day, seven days a week! To determine if your AC issue constitutes an emergency and if you need an AC expert out to diagnose the issue, keep an eye out for the following signs:
If you've noticed any of these signs in your home, don't wait to call us at (863) 223-1849. We also offer same-day, 24/7 emergency AC repair services.
AC Installation & Replacement Services
Having a new AC unit installed by a professional is your best bet at staying cool and comfortable during the warmer seasons. An advanced model from Iceberg Home Services is a surefire way to guarantee you never have to go without that much-needed air conditioning. Additionally, our team offers exceptional AC replacement services when your unit is beyond repair. On top of our standard AC installations, we also work with ductless mini-splits and heat pumps should you decide one of these is the right model for you!
Ensure your home is well-equipped to take on the Florida heat with an AC installation or replacement service from us. Call (863) 223-1849 or schedule online!
Air Conditioner Maintenance
Maintenance is necessary to keep your AC unit working like a well-oiled machine. At Iceberg Home Services, we offer comprehensive AC maintenance services that include things like whole-unit inspections, component tightenings, and lubrications as we see fit. Maintenance service from us can extend the life span of your unit, increase its energy efficiency, and heighten its overall performance, among other benefits!
Save money in the long run by scheduling AC maintenance with us at (863) 223-1849!
Why Choose Iceberg Home Services as an Air Conditioning Contractor?
At Iceberg Home Services, we are confident in delivering the best products and services in the AC industry. We offer prompt services scheduled at the most convenient time, and our skilled and certified technicians will guide you through the entire process with honesty and integrity. We will always put the needs of our clients first, so you can rest easy knowing we will always take care of you!
Make sure your home is prepped for the brutal Florida summer with an AC service from us. Call us at (863) 223-1849 or set up an appointment online!
Frequently Asked Questions
This will depend on how extensive repairs are for your air conditioner and what kind of condition it will be in once repaired. If your unit is old enough to be inefficient, unreliable, or unable to keep you comfortable in peak condition, replace it. If your repairs are expensive enough to make up a decent portion of the cost of a new unit, that also favors replacement.
For most air conditioners, you'll want to replace or clean the filter, depending on the type of filter, every month or two. You might also clear up dust and debris from the interior and exterior units. Still, nothing's as important as replacing the filter in terms of maintenance you can do on your own — for the rest, annual tune-ups from a professional should handle what needs to be done.
There are many components that all work together to provide cooling to your home or business. An air conditioner has a lot of different components that work together to cool your home. One of the most expensive, main components that can break down is the compressor.
Our Service Area
We provide quality emergency HVAC repair throughout Polk County, including Auburndale, Babson Park, Clermont, Davenport, Lake Alfred, Lake Wales, Lakeland, Mulberry, Winter Haven, Zephyrhills, and the surrounding areas.
Why Choose Iceberg Home Services?
Highly Trained & CERTIFIED TECHNICIANS
INDUSTRY-LEADING Products
What Our Clients Are Saying
" We are very pleased with Iceberg, from sales to installation it was all done in a timely matter and as Promised. Shawn Crawford and Adam Jr came out on Saturday and worked all day, even though they faced a few hurdles, they did what they had to do to get it done. They were very polite."
Patty Johnson
" Chuck arrived within a day after my call. He was very kind, courteous and professional. He looked at my unit and told me what my options were as far as the unit. I felt very confident that he was telling me the true issues with my unit and what would be in my best interest."
Chere' Mask
" They are fast, reliable, and courteous! They have been out to our house twice to fix the same problem for two different reasons and both times were on time and cared about the well-being of our family. They are also very knowledgeable and also advised us on how to keep our A/C maintained during stor..."
Ryan Davey
" Chuck from iceberg A/C and heating, LLC was AMAZING! I was recommended to this company, and I'm so happy I was. Chuck was timely, efficient, and thorough. He didn't try and sell me repairs that weren't needed, found our problem and will get fixed tomorrow! I would 100% recommend them to anyone, espe..."
Sheena Waterfield
" Excellent work, very reliable. Highly recommend for all your heating and cooling needs."
Tara Greene
" Very happy to have found them to help us with our AC needs. Very responsive, punctual, honest and friendly!! Elon is great very professional and courteous. Definitely recommend using them for service and repair."
Mario Mora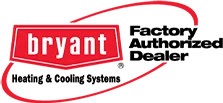 Take advantage of our money-saving HVAC and plumbing special offers -- for a limited time!
FREE SERVICE CALL*
*With repair only
Not to be combined with any other offer. Limited time only.
$99 AC Tune-Up & Check-Up
Big Savings- Regularly $159!
Includes 35 point inspection, duct inspection, and energy savings analysis. Not to be combined with any other offer. Offer valid for first time customers only. After hours rate may vary.
SENIOR OR MILITARY DISCOUNT*
Free estimates | Financing options**
** Subject to approved credit. *ID required. One coupon per transaction. Not to be combined with any other offer. Limited time only.