Mini-Split Repair
Ductless Mini-Split Repair in the Lakeland, Florida Area
During a typical summer in the Lakeland area, temperatures often stay above 90 during the day, and rarely fall below 70 at night. This can put quite the workout on your ductless mini-split system, leading to possible performance problems or system failures as components start to wear and age. When you have problems with your ductless mini-split, contact our team at Iceberg Home Services for fast, professional repairs. Our certified HVAC technicians are available 24 hours a day, offering complete repair, maintenance, and installation services for ductless mini-split systems. With over 70 years of HVAC experience, you can trust our team for quality, reliable heating and cooling services throughout Lakeland and the Polk County area. For more information about our available HVAC services, call Iceberg Home Services today at (863) 223-1849 or contact us online.
Common Signs of Ductless Mini-Split Problems
A ductless mini-split can be an efficient and reliable way to provide cooling and optional heating for your Lakeland home, but even the best system will require an occasional repair as it ages. Common signs that your system needs repairs include:
High cooling costs – Sudden spikes in your utility bills could indicate a loss of cooling efficiency, making your ductless mini-split work harder to keep you comfortable.
Reduced performance – Inadequate cooling or heating performance could indicate airflow, coil, or refrigerant problems.
Frozen coils – Ice accumulation on your evaporator, condenser, or refrigerant lines could indicate airflow problems, dirty coils, or improper refrigerant levels.
Odd noises – Unusual sounds could indicate serious system problems, such as screeching from the compressor or hissing from a refrigerant line.
Unusual odors – Musty or sour smells could indicate moisture problems that allow bacteria, mold, or mildew to grow inside your ductless system, potentially causing air quality problems or illnesses.
Frequent cycling – If your ductless mini-split cycles on and off frequently, there may be airflow or refrigerant problems, or the compressor may be overheating.
If your ductless mini-split is showing any of these symptoms, or acting strange in a different way, contact our team at Iceberg Home Services for a system inspection. We will determine the cause of the problem and offer most cost-effective repair options for the situation.
SCHEDULE SERVICE NOW
Ductless Mini-Split Repair Services
At Iceberg Home Services, our friendly, talented HVAC professionals have the experience necessary to solve nearly any problem with your ductless mini-split, such as:
Startup problems or frequent cycling
Reduced cooling or heating performance
Airflow or air quality problems
Refrigerant leaks
Clogged condensate drains or water leaks
Dirty coils or damaged system fans
Frozen coils
Overheating or damaged compressor
Thermostat or control problems
We can repair most problems quickly, and we offer 24-hour emergency service for repairs that cannot wait until the next business day.
Schedule Mini-Split Repair in Lakeland with Iceberg
Whether you live in Harmony Hills, Bacon Hill, or Southwest Lakeland, you can count on our team for quality ductless mini-split repairs anywhere in the Lakeland area. We are committed to providing our customers with superior service and workmanship, and our highly-trained technicians have the expertise to help with all your heating and cooling needs, from simple repairs and maintenance, to complete system replacements. Contact us today at (863) 223-1849 to schedule an appointment for ductless mini-split repairs or to request an estimate!
Our Service Area
We provide top-notch HVAC services throughout Polk County, including Auburndale, Babson Park, Clermont, Davenport, Lake Alfred, Lake Wales, Lakeland, Mulberry, Winter Haven, Zephryhills, and the surrounding areas.
Why Choose Iceberg Home Services?
Highly Trained & CERTIFIED TECHNICIANS
INDUSTRY-LEADING Products
What Our Clients Are Saying
" We are very pleased with Iceberg, from sales to installation it was all done in a timely matter and as Promised. Shawn Crawford and Adam Jr came out on Saturday and worked all day, even though they faced a few hurdles, they did what they had to do to get it done. They were very polite."
Patty Johnson
" Chuck arrived within a day after my call. He was very kind, courteous and professional. He looked at my unit and told me what my options were as far as the unit. I felt very confident that he was telling me the true issues with my unit and what would be in my best interest."
Chere' Mask
" They are fast, reliable, and courteous! They have been out to our house twice to fix the same problem for two different reasons and both times were on time and cared about the well-being of our family. They are also very knowledgeable and also advised us on how to keep our A/C maintained during stor..."
Ryan Davey
" Chuck from iceberg A/C and heating, LLC was AMAZING! I was recommended to this company, and I'm so happy I was. Chuck was timely, efficient, and thorough. He didn't try and sell me repairs that weren't needed, found our problem and will get fixed tomorrow! I would 100% recommend them to anyone, espe..."
Sheena Waterfield
" Excellent work, very reliable. Highly recommend for all your heating and cooling needs."
Tara Greene
" Very happy to have found them to help us with our AC needs. Very responsive, punctual, honest and friendly!! Elon is great very professional and courteous. Definitely recommend using them for service and repair."
Mario Mora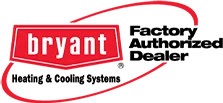 Take advantage of our money-saving HVAC and plumbing special offers -- for a limited time!
FREE SERVICE CALL*
*With repair only
Not to be combined with any other offer. Limited time only.
$99 AC Tune-Up & Check-Up
Big Savings- Regularly $159!
Includes 35 point inspection, duct inspection, and energy savings analysis. Not to be combined with any other offer. Offer valid for first time customers only. After hours rate may vary.
SENIOR OR MILITARY DISCOUNT*
Free estimates | Financing options**
** Subject to approved credit. *ID required. One coupon per transaction. Not to be combined with any other offer. Limited time only.