Furnace Maintenance in Lakeland, FL
Furnace Maintenance in Winter Haven & Surrounding Areas
An ideal home heating system is one that delivers consistent heating quality, high efficiency, and one that rarely, if ever, breaks down. In order to get all of this and more, you need to schedule annual heating maintenance services. You shouldn't trust just any HVAC company with this task. You'll want to schedule maintenance with a team that you can trust to do a thorough job. If you're looking for heating maintenance specialists in Lakeland or Polk County, look no further than Iceberg Home Services. Our specialists have been serving Polk County home and business owners for decades. The maintenance services we offer are tailored to meeting your system's unique needs, offering the complete care required for you get the most from your heating investment.
Ready to set a date for your annual furnace or heating maintenance services? Contact Iceberg Home Services online now or call (863) 223-1849 to speak to a maintenance specialist near you!
SCHEDULE SERVICE NOW
Heating Maintenance in Polk County
Our team makes sure that our tune-ups and maintenance services are in-depth for all of our customers. Whether you rely on a furnace, a boiler, or heat pump to heat your home, we have the extensive training and experience required to make sure your system receives proper maintenance. We offer it all: from thorough cleanings and inspections, to parts calibration and lubrication; you know you're always going to get a service you can trust.
Why Should You Schedule Heating Maintenance?
At Iceberg, we like to compare an HVAC maintenance service to car tune-ups. You get tire rotations and oil changes to increase gas mileage and reduce breakdowns, right? It's very similar for your furnace or heat pump. You seek annual service to get more efficiency, fewer risks of a problem creeping up, and to ensure the system continues to serve you well for years to come. All in all, it's a simple, all in one service that can help your heating system work better and for longer.
Extend the life of your furnace system by getting annual furnace maintenance from Iceberg Home Services! Call (863) 223-1849.
The Benefits of Furnace Maintenance
Maintenance services are about a whole lot more than just a bit of cleaning, and the advantages offered by the service are pretty massive. By getting service with our experts you can expect:
Higher energy-efficiency: When your system stays clean and calibrated, it can do its job easier, and thus requires less energy or fuel to get the job done. That translates to direct savings on your energy or gas bills!
Fewer breakdowns and fewer repairs: Many of the heating repair services we perform could be avoided or prevented if the homeowner scheduled annual heating maintenance.
A longer heating system lifespan: A maintained system outlasts those that don't get regular service by years. If you want that ideal 15+ years from your furnace or boiler, you must get routine service!
Protection for your warranty: Most modern heating systems come with fairly good warranties, but in order for them to remain in effect, they typically stipulate that the owner ensures annual service is performed.
Why Choose Iceberg for Furnace Maintenance in Polk County?
Our team of highly trained technicians at Iceberg Home Services has been providing furnace maintenance services throughout the Polk County areas for years. Our team strives to provide our customers with the best product, workmanship, and customer service possible. When you need furnace maintenance, we're the ones to call. For the best HVAC services in Lakeland, call Iceberg Home Services today!
To schedule furnace maintenance in the Lakeland or Polk County call us at (863) 223-1849 or contact us online today!
Our Service Area
We provide quality furnace maintenance throughout Polk County, including Auburndale, Babson Park, Clermont, Davenport, Lake Alfred, Lake Wales, Lakeland, Mulberry, Winter Haven, Zephyrhills, and the surrounding areas.
Why Choose Iceberg Home Services?
Highly Trained & CERTIFIED TECHNICIANS
INDUSTRY-LEADING Products
What Our Clients Are Saying
" We are very pleased with Iceberg, from sales to installation it was all done in a timely matter and as Promised. Shawn Crawford and Adam Jr came out on Saturday and worked all day, even though they faced a few hurdles, they did what they had to do to get it done. They were very polite."
Patty Johnson
" Chuck arrived within a day after my call. He was very kind, courteous and professional. He looked at my unit and told me what my options were as far as the unit. I felt very confident that he was telling me the true issues with my unit and what would be in my best interest."
Chere' Mask
" They are fast, reliable, and courteous! They have been out to our house twice to fix the same problem for two different reasons and both times were on time and cared about the well-being of our family. They are also very knowledgeable and also advised us on how to keep our A/C maintained during stor..."
Ryan Davey
" Chuck from iceberg A/C and heating, LLC was AMAZING! I was recommended to this company, and I'm so happy I was. Chuck was timely, efficient, and thorough. He didn't try and sell me repairs that weren't needed, found our problem and will get fixed tomorrow! I would 100% recommend them to anyone, espe..."
Sheena Waterfield
" Excellent work, very reliable. Highly recommend for all your heating and cooling needs."
Tara Greene
" Very happy to have found them to help us with our AC needs. Very responsive, punctual, honest and friendly!! Elon is great very professional and courteous. Definitely recommend using them for service and repair."
Mario Mora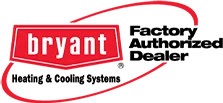 Take advantage of our money-saving HVAC and plumbing special offers -- for a limited time!
FREE SERVICE CALL*
*With repair only
Not to be combined with any other offer. Limited time only.
$99 AC Tune-Up & Check-Up
Big Savings- Regularly $159!
Includes 35 point inspection, duct inspection, and energy savings analysis. Not to be combined with any other offer. Offer valid for first time customers only. After hours rate may vary.
SENIOR OR MILITARY DISCOUNT*
Free estimates | Financing options**
** Subject to approved credit. *ID required. One coupon per transaction. Not to be combined with any other offer. Limited time only.