Garbage Disposal Repair & Replacement in Polk County & Central Florida
Is your garbage disposal acting up? Call Iceberg Home Services for garbage disposal repair and replacement in Lakeland, Orlando, Winter Haven, and throughout Central Florida.
The average garbage disposal lasts about 10 years; some last longer, and others reach the end of their service life sooner. The brand of garbage disposal in your home and the frequency of use can affect how long your unit will serve you.
There are two basic types of garbage disposals: batch feed (keep the cover on the drain to activate) and continuous (use a switch to turn unit on/off). Garbage disposals are effective and useful appliances that improve your quality of life.
Do you need garbage disposal repair for your Central Florida home? Call 863-223-1849 or contact Iceberg Home Services. Ask about our service areas.
Four Common Garbage Disposal Problems
The most common problems leading to needed garbage disposal repair or replacement are:
Garbage disposal drains slowly – This can be the result of several problems, but a clog usually causes it. Never use chemical drain cleaners in your garbage disposal. They seldom work, and using them can cause more damage, plus void the manufacturer's warranty.
Garbage disposal leaks – Daily vibration can loosen garbage disposal hardware under the sink at the flange. The hose connection and discharge drainpipe are other sites likely to develop leaks over time.
Garbage disposal makes a humming noise but doesn't work – There's a jam. It can pop the reset button or trip the circuit breaker. This can burn out the motor. Use a flashlight to see if something is jammed in the disposal, then use a wooden spoon to dislodge it. Never put your hand in the garbage disposal.
Garbage disposal won't turn on – Make sure the unit is plugged in and flip the reset button (on the bottom of the unit).
Never put your hand into the garbage disposal. If there's a DIY fix that is safe, we'll tell you about it. Call 863-223-1849 or contact us.
SCHEDULE SERVICE NOW
Care and Feeding of Your Garbage Disposal
Your kitchen garbage disposal is a much-appreciated appliance; you really miss it when it breaks or clogs! Taking care of your garbage disposal can add years of life to this valuable kitchen aid.
DO:
Clean once a week – Use liquid dish soap/water or baking soda/vinegar
Follow manufacturer's directions
Use lots of cold water during and after use
DON'T:
Put fibrous or hard foods in your garbage disposal, including:

Animal bones
Banana/potato peels
Bread, pasta, rice, and other starchy foods
Coffee grounds
Eggshells
Grease
Nuts/shells
Oils
Onion skins
Pits/seeds
Plumbing upgrades add value to your property. Let's work together to make your renovation project fun and affordable! Call 863-223-1849 or contact Iceberg Home Services today.
Signs It's Time to Replace Your Garbage Disposal
Common problems can often be fixed. But some of those same problems are indicators it's time to replace your garbage disposal:
Age – If it's nearing 10 years old, consider replacement, not repair.
Frequent resets – You shouldn't have to hit the reset button very often.
Large leaks – A full unit replacement is needed if the leak is severe.
Odd clogs – The amount of and type of food you normally put down your disposal might suddenly become more than it can handle, with even small amounts of foods causing clogs.
Odors – There might be trapped particles or a greater problem if bad smells don't respond to cleaning.
Renovation – If you are going to remodel the kitchen anyway, get a new disposal for your new sink, especially if your garbage disposal is aged.
Shuts off by itself/no power – If your circuit breaker is okay, schedule a service call as soon as possible.
Takes too long – Blade deterioration on an older unit often means your disposal needs to be replaced, not repaired.
Too many repairs – At some point, it becomes more cost-effective to replace the unit.
Why Choose Iceberg Home Services?
Our family has been serving families like yours for over 70 years. We're invested in Central Florida families, and we're invested in you. That's the Iceberg Home Services difference!
Call 863-223-1849 or contact us today to learn more about HVAC (heating, ventilation, air conditioning) and plumbing services in Lakeland, Orlando, and Winter Haven, FL.
Why Choose Iceberg Home Services?
Highly Trained & CERTIFIED TECHNICIANS
INDUSTRY-LEADING Products
What Our Clients Are Saying
" We are very pleased with Iceberg, from sales to installation it was all done in a timely matter and as Promised. Shawn Crawford and Adam Jr came out on Saturday and worked all day, even though they faced a few hurdles, they did what they had to do to get it done. They were very polite."
Patty Johnson
" Chuck arrived within a day after my call. He was very kind, courteous and professional. He looked at my unit and told me what my options were as far as the unit. I felt very confident that he was telling me the true issues with my unit and what would be in my best interest."
Chere' Mask
" They are fast, reliable, and courteous! They have been out to our house twice to fix the same problem for two different reasons and both times were on time and cared about the well-being of our family. They are also very knowledgeable and also advised us on how to keep our A/C maintained during stor..."
Ryan Davey
" Chuck from iceberg A/C and heating, LLC was AMAZING! I was recommended to this company, and I'm so happy I was. Chuck was timely, efficient, and thorough. He didn't try and sell me repairs that weren't needed, found our problem and will get fixed tomorrow! I would 100% recommend them to anyone, espe..."
Sheena Waterfield
" Excellent work, very reliable. Highly recommend for all your heating and cooling needs."
Tara Greene
" Very happy to have found them to help us with our AC needs. Very responsive, punctual, honest and friendly!! Elon is great very professional and courteous. Definitely recommend using them for service and repair."
Mario Mora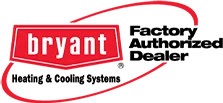 Take advantage of our money-saving HVAC and plumbing special offers -- for a limited time!
FREE SERVICE CALL*
*With repair only
Not to be combined with any other offer. Limited time only.
$99 AC Tune-Up & Check-Up
Big Savings- Regularly $159!
Includes 35 point inspection, duct inspection, and energy savings analysis. Not to be combined with any other offer. Offer valid for first time customers only. After hours rate may vary.
SENIOR OR MILITARY DISCOUNT*
Free estimates | Financing options**
** Subject to approved credit. *ID required. One coupon per transaction. Not to be combined with any other offer. Limited time only.