Air Purifier Installation in Polk County & Central Florida
Your Local HVAC Contractor
The condition of our outdoor air in Lakeland and the surrounding areas in Florida can be quite a mess. And unfortunately, the case is the same, or often worse, for the air in your home! Homeowners in our area face considerable challenges in keeping air quality high, and allergens low. But Iceberg Home Services has the perfect solution–UV light air purifiers!
Iceberg Home Services is a leader in top air quality services and solutions for Winter Haven and Lakeland clients, providing the best in the business in products and services both. Our indoor air quality specialists carry extensive training and experience, and can help you find the best solution to meet your needs.
Looking to learn more about the advantages of an air purification system installation for your home in Polk County? Contact Iceberg Home Services online today!
What Is an Air Purifier?
Air purification systems come in a wide array of types, each boasting unique methods of dealing with air quality issues. But no matter the type in question, the goal is the same: purifiers are designed to eradicate allergens and pollutants, most notably mold and bacteria.
At Iceberg Home Services we offer UV light purification systems; a system designed to utilize the germicidal properties of UV-C radiation in order to eliminate mold, bacteria, and other contaminants. You could essentially look at the system like a high-powered form of artificial sunlight.
Air purifiers are excellent at eliminating mold, bacteria, pathogens, VOCs, and even odors from home air! As a totally unique IAQ product, these systems offer unique advantages that include:
Allergy symptom relief. If you suffer from allergies that relate to mold, smoke, or common household bacteria, then a UV-C germicidal light is your ideal option.
Mold control. UV purifiers are rated to eliminate up to 90% of the mold in air, or more! That means less allergies, but it also means protection against mold and mildew growth in homes.
Odor removal. Mold spore and common household bacteria are the source for many a foul odor. By removing these particles from home air, you'll see major improvements to air freshness.
Additional HVAC protection. Mold is a common particulate matter found in air filters, and left unchecked mold can have a drastically negative impact on your system's ability to produce proper air flow.
SCHEDULE SERVICE NOW
UV Light Purifier Service in Lakeland and Winter Haven
UV light systems can be installed both as a whole-home application, or in conjunction with smaller office cooling systems. This makes them ideal for both the home and any workspace, and with Iceberg Home Services, you can have either or, or both! Our specialists carry extensive experience with purifier system installation, and can help you choose the ideal product to suit your needs. When we install new purifier systems, we install them to maximize your benefits, as well as the system's effectiveness, and in a way that makes them last as long as possible.
Air Quality Services with Iceberg Home Services
If you want to learn more about air purifier systems, or if you're not certain they're the best option for you, feel free to contact our team! We offer testing services that can help you choose the best service for your unique needs. Contact us today to find out more!
Our Service Area
We provide top-notch air purifying services throughout Polk County, including Auburndale, Babson Park, Clermont, Davenport, Lake Alfred, Lake Wales, Lakeland, Mulberry, Winter Haven, Zephyrhills, and the surrounding areas.
Why Choose Iceberg Home Services?
Highly Trained & CERTIFIED TECHNICIANS
INDUSTRY-LEADING Products
What Our Clients Are Saying
" We are very pleased with Iceberg, from sales to installation it was all done in a timely matter and as Promised. Shawn Crawford and Adam Jr came out on Saturday and worked all day, even though they faced a few hurdles, they did what they had to do to get it done. They were very polite."
Patty Johnson
" Chuck arrived within a day after my call. He was very kind, courteous and professional. He looked at my unit and told me what my options were as far as the unit. I felt very confident that he was telling me the true issues with my unit and what would be in my best interest."
Chere' Mask
" They are fast, reliable, and courteous! They have been out to our house twice to fix the same problem for two different reasons and both times were on time and cared about the well-being of our family. They are also very knowledgeable and also advised us on how to keep our A/C maintained during stor..."
Ryan Davey
" Chuck from iceberg A/C and heating, LLC was AMAZING! I was recommended to this company, and I'm so happy I was. Chuck was timely, efficient, and thorough. He didn't try and sell me repairs that weren't needed, found our problem and will get fixed tomorrow! I would 100% recommend them to anyone, espe..."
Sheena Waterfield
" Excellent work, very reliable. Highly recommend for all your heating and cooling needs."
Tara Greene
" Very happy to have found them to help us with our AC needs. Very responsive, punctual, honest and friendly!! Elon is great very professional and courteous. Definitely recommend using them for service and repair."
Mario Mora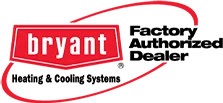 Take advantage of our money-saving HVAC and plumbing special offers -- for a limited time!
FREE SERVICE CALL*
*With repair only
Not to be combined with any other offer. Limited time only.
$99 AC Tune-Up & Check-Up
Big Savings- Regularly $159!
Includes 35 point inspection, duct inspection, and energy savings analysis. Not to be combined with any other offer. Offer valid for first time customers only. After hours rate may vary.
SENIOR OR MILITARY DISCOUNT*
Free estimates | Financing options**
** Subject to approved credit. *ID required. One coupon per transaction. Not to be combined with any other offer. Limited time only.