Shower & Bathtub Plumbing in Polk County & Central Florida
For dependable, affordable shower and bathtub plumbing in Winter Haven, Lakeland, or Orlando, call the local plumbers at Iceberg Home Services for a job done right. Whether you're remodeling an existing bathroom or building a new home, our experience in installing shower and tub plumbing will ensure a smooth job from start to finish.
Call 863-223-1849 or contact us today to learn more about bathroom plumbing services in Lakeland, Orlando, and Winter Haven, FL.
Remodeling Bathrooms: Shower and Bathtub Replacements
Your home is likely your biggest asset; bathroom remodeling is a good investment that will help you protect your home's value.
If you're considering a bathtub-to-shower conversion, keep in mind: it may not lower your property value, but it will limit the number of homebuyers. Families often need at least one bathtub, but if you plan to age in place in your home, you may appreciate the convenience of a shower.
Pros of bathtubs:
Bathtubs can be modified to provide air baths, walk-in, or whirlpool action.
A bathtub may serve as a focal point in your bathroom.
Bathtubs offer endless design options; they can be recessed or deck-mounted.
Bathtubs provide a space for soaking tired muscles.
Cons of bathtubs:
Bathtubs are harder to enter and exit.
Most people prefer showers.
Bathtubs require a water heater that can accommodate a tub full of hot water.
Bathtubs use a lot of valuable space.
Pros of showers:
Dimmed lights and "rain" showerheads increase comfort.
Showers are easily accessible; shower benches are convenient and easy to add.
Large, luxurious showers increase property value.
Showers take up less space as 30 inches by 30 inches is not uncommon, and a "luxury" shower is only 4 feet by 5 feet.
Showers use less water.
Cons of showers:
Door swings take up valuable space.
Not having at least one bathtub may lower resale value.
Bathroom upgrades add value to your property. Let's work together to make your renovation project fun and affordable! Call 863-223-1849 or contact Iceberg Home Services today.
SCHEDULE SERVICE NOW
Common Bathtub and Shower Repairs
In Central Florida, the average property age is 33 years old. Your bathrooms and your plumbing system may be showing signs of age. Your behind-the-scenes plumbing system may begin having age-related issues too.
Shower and tub plumbing problems include:
Clogs – Hair, dirt or mineral buildup, soap, and an occasional Lego can block shower/bathtub drains. If you can't remove the clog by hand or a vinegar-and-baking-soda solution doesn't unclog, it's time to contact your local plumber. If you don't know what you're doing, supermarket plumbing snakes can make the situation worse and damage your porcelain. Chemical drain cleaners seldom work as advertised and often add to the problem.
Leaks – Visible leaks are much better than behind-the-scenes leaks, which can cause structural damage. If your water bill spikes for no reason, contact your plumber immediately.
Noises – Thumps or rattling mean something's loose. Don't stall on the repair and avoid damage.
Odors – Any bad smells from your bathtub or shower drain indicate a problem. It could be from a clog or mold, but it needs to be dealt with. Try the vinegar-and-baking soda solution. If that doesn't work, or if the smell is sewer gas, contact your plumber.
Temperature fluctuations – Ouch! You're in the shower, and a toilet is flushed; suddenly, you're sprayed with painfully hot water. That's not something you should have to "just live with." A high-efficiency toilet can take care of that problem once and for all.
Water pressure – Hopefully, the issue is with your shower head or your faucet. Ask your family plumber about high-flow faucets. But it could be buildup in the pipes or a broken line that has allowed dirt/silt to build up and block your plumbing.
Iceberg Home Services has been serving Central Florida residential and commercial properties for over 70 years. If you want local experience and professional advice, call 863-223-1849 or contact us.
Why Choose Iceberg?
You don't have to live in Polk or Orange County to deserve the best plumbing company in Central Florida. Ask about our service areas.
Our family has been serving families like yours for over 70 years. We're passionate about customer care and quality workmanship because we live here, too. We're invested in Central Florida, and we're invested in you. That's the Iceberg Home Services difference.
Call 863-223-1849 or contact us today to learn more about plumbing services in Lakeland, Orlando, and Winter Haven, FL.
Why Choose Iceberg Home Services?
Highly Trained & CERTIFIED TECHNICIANS
INDUSTRY-LEADING Products
What Our Clients Are Saying
" We are very pleased with Iceberg, from sales to installation it was all done in a timely matter and as Promised. Shawn Crawford and Adam Jr came out on Saturday and worked all day, even though they faced a few hurdles, they did what they had to do to get it done. They were very polite."
Patty Johnson
" Chuck arrived within a day after my call. He was very kind, courteous and professional. He looked at my unit and told me what my options were as far as the unit. I felt very confident that he was telling me the true issues with my unit and what would be in my best interest."
Chere' Mask
" They are fast, reliable, and courteous! They have been out to our house twice to fix the same problem for two different reasons and both times were on time and cared about the well-being of our family. They are also very knowledgeable and also advised us on how to keep our A/C maintained during stor..."
Ryan Davey
" Chuck from iceberg A/C and heating, LLC was AMAZING! I was recommended to this company, and I'm so happy I was. Chuck was timely, efficient, and thorough. He didn't try and sell me repairs that weren't needed, found our problem and will get fixed tomorrow! I would 100% recommend them to anyone, espe..."
Sheena Waterfield
" Excellent work, very reliable. Highly recommend for all your heating and cooling needs."
Tara Greene
" Very happy to have found them to help us with our AC needs. Very responsive, punctual, honest and friendly!! Elon is great very professional and courteous. Definitely recommend using them for service and repair."
Mario Mora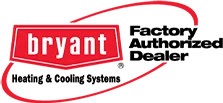 Take advantage of our money-saving HVAC and plumbing special offers -- for a limited time!
FREE SERVICE CALL*
*With repair only
Not to be combined with any other offer. Limited time only.
$99 AC Tune-Up & Check-Up
Big Savings- Regularly $159!
Includes 35 point inspection, duct inspection, and energy savings analysis. Not to be combined with any other offer. Offer valid for first time customers only. After hours rate may vary.
SENIOR OR MILITARY DISCOUNT*
Free estimates | Financing options**
** Subject to approved credit. *ID required. One coupon per transaction. Not to be combined with any other offer. Limited time only.