Plumbing Leak Repairs in Polk County & Central Florida
Most Winter Haven plumbing repairs usually start with a leak. Every plumbing leak repair is unique because almost all plumbing problems are unique. We assess your property's age and plumbing as well as your lifestyle before we make recommendations for plumbing repair or replacement.
Iceberg Home Services is the Winter Haven plumbing company you can trust. Call 863-223-1849 or contact us today to learn more.
Signs of a Plumbing Leak
You can see some plumbing leaks; a puddle or pool near your washing machine is a good clue there's a problem. If your water bill suddenly soars, don't ignore it; that's another clue you have a plumbing leak.
Signs of a plumbing leak include:
Bubbling paint on ceiling/wall
Foul odors (sewage or food waste)
Foundation cracks
Low water pressure
Mildew/mold
Musty smelling areas
Slow drainage
Staining on walls/underneath pipes
Visible damage/deterioration (dents, flaking, peeling, and/or discoloration on pipes)
Water on the floor near toilet/appliance
Professional plumbing services require professional tools. We use cameras, flexible cables, hydro jets, and specialized equipment for root removal. Call Iceberg Home Services, 863-223-1849, or contact us today to discuss plumbing leaks in your home or commercial property.
SCHEDULE SERVICE NOW
Common Causes of Plumbing Leaks
Age is a common cause of plumbing leaks. Depending on the materials used during your home's construction, your pipes may be corroding and leaking.
If your home is over 30 years old, you may want to consider replacing your plumbing pipes.
A drastic drop in temperature can cause freezing pipes that can crack or burst.
High water pressure can cause leaks or even burst plumbing pipes.
Seals and the connectors attaching pipes can become loose or degrade over time.
Too many clogs can be annoying, but they can also indicate a bigger problem. They could mask a buildup or corrosion that can cause a leak.
Learn why we say we're "the best" plumbers in Winter Haven! Call 863-223-1849 or contact Iceberg Home Services today.
Emergency Plumbing Repairs
It's important to know where your laundry, kitchen, and bathroom plumbing shutoffs are located (usually under the sink) to minimize water damage. Call 863-223-1849 immediately if you have:
Drainage line leaking
No water
Smell sewer gas
Toilet overflow
Water heater leaking gas
Water supply line leaking
Our Service Area
Iceberg Home Services serves Central Florida counties and communities, including:
We welcome your questions because when you know more, you make better decisions for your home. Call 863-223-1849 or contact us today with questions or concerns about plumbing services in Winter Haven, FL.
Why Choose Iceberg Home Services?
You don't have to live in Polk or Orange County to deserve the best plumbing company in Central Florida. Our family has been serving families like yours for over 70 years. We live here, too, so we're passionate about customer care and quality workmanship. That's the Iceberg Home Services difference.
Clean air and water are no longer just options; they're necessary for your quality of life. Call 863-223-1849 or contact us today to learn more about plumbing services in Winter Haven, FL.
Why Choose Iceberg Home Services?
Highly Trained & CERTIFIED TECHNICIANS
INDUSTRY-LEADING Products
What Our Clients Are Saying
" We are very pleased with Iceberg, from sales to installation it was all done in a timely matter and as Promised. Shawn Crawford and Adam Jr came out on Saturday and worked all day, even though they faced a few hurdles, they did what they had to do to get it done. They were very polite."
Patty Johnson
" Chuck arrived within a day after my call. He was very kind, courteous and professional. He looked at my unit and told me what my options were as far as the unit. I felt very confident that he was telling me the true issues with my unit and what would be in my best interest."
Chere' Mask
" They are fast, reliable, and courteous! They have been out to our house twice to fix the same problem for two different reasons and both times were on time and cared about the well-being of our family. They are also very knowledgeable and also advised us on how to keep our A/C maintained during stor..."
Ryan Davey
" Chuck from iceberg A/C and heating, LLC was AMAZING! I was recommended to this company, and I'm so happy I was. Chuck was timely, efficient, and thorough. He didn't try and sell me repairs that weren't needed, found our problem and will get fixed tomorrow! I would 100% recommend them to anyone, espe..."
Sheena Waterfield
" Excellent work, very reliable. Highly recommend for all your heating and cooling needs."
Tara Greene
" Very happy to have found them to help us with our AC needs. Very responsive, punctual, honest and friendly!! Elon is great very professional and courteous. Definitely recommend using them for service and repair."
Mario Mora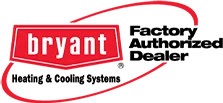 Take advantage of our money-saving HVAC and plumbing special offers -- for a limited time!
FREE SERVICE CALL*
*With repair only
Not to be combined with any other offer. Limited time only.
$99 AC Tune-Up & Check-Up
Big Savings- Regularly $159!
Includes 35 point inspection, duct inspection, and energy savings analysis. Not to be combined with any other offer. Offer valid for first time customers only. After hours rate may vary.
SENIOR OR MILITARY DISCOUNT*
Free estimates | Financing options**
** Subject to approved credit. *ID required. One coupon per transaction. Not to be combined with any other offer. Limited time only.