AC Repair & Installation in Zephyrhills, FL
Air conditioning cut out in the middle of the Zephyrhills summer? Let the experienced cooling specialists of Iceberg Home Services deliver the cost-effective solutions and superior customer service you need to restore comfort and enjoy your home again — without the risk of heat stroke or unreasonably high power bills.
We offer all the HVAC services that residents of Zephyrhills need, including:
If you need an AC repair contractor in the Zephyrhills area, don't hesitate. Schedule professional AC repair by calling (863) 223-1849 today!
Zephyrhills AC Repair
Staying comfortable and safe through the hottest days of a Florida summer means having working AC. When your system fails you and you're left hot or facing extreme power bills, let the HVAC contractors at Iceberg Home Services take a look and get things back to normal quickly with a complete and reliable solution.
Signs You Need AC Repair
Short-cycling, where your AC turns on and off without getting your home cool enough
Breakers tripping nonstop due to electrical issues associated with your AC
Strange noises or smells, even if they don't seem associated with any severe problem yet
Poor indoor air quality, including excessive moisture and other signs of air troubles
Frozen-over coils due to poor drainage or airflow, lack of maintenance, or other issues
If it's time to schedule AC repair services you can trust, contact us online or call (863) 223-1849 to speak with our team!
Air Conditioning Replacement in Zephyrhills
Not every AC problem can be resolved with repairs; even if they can, repairs may not be the best option. When your AC gets older, you'll lose efficiency, and parts will fail rapidly. That means repairs can only buy time until the next repair, all while your power bills get higher and higher.
With the help of Iceberg Home Services, you'll get a new air conditioner perfectly suited to your home's size and cooling needs, installed to perfection so you'll get as much value as possible out of your investment.
Benefits of Upgrading Your Air Conditioner
Increased home value, as HVAC equipment can be a substantial draw and concern
Improved comfort, thanks to better technology and a better fit for your cooling needs
Lowered energy bills, thanks to newer higher-efficiency technology and the replacement of aged parts
AC Maintenance in Zephyrhills
Did you know that annual professional AC maintenance can minimize your need for costly repairs, increase your energy efficiency, and help keep your home comfortable on the hottest days of the year? With the help of our NATE-certified HVAC technicians, you can keep your air conditioner working its best when you need it most, with minimal risk of breakdown and extended service life.
Our process involved thoroughly inspecting your system before and after tuning, calibration services for thermostats, checks of airflow and wiring, cleaning, and more.
To find out more about AC maintenance services in Zephyrhills, contact us today!
Emergency AC Repair in Zephyrhills
Having AC problems that put people or property at risk? Whether you're facing exceptional heat with sick family members or HVAC electrical issues that risk a house fire, you can count on the team at Iceberg Home Services to deliver prompt and effective emergency AC services when needed.
Request emergency AC services now by calling (863) 223-1849!
Why Choose Iceberg Home Services?
When you need AC services in Zephyrhills, FL, let the expert team at Iceberg Home Services deliver the service you need. Our team is:
Prompt, arriving and resolving your issues as quickly as possible
Skilled and certified, giving you solutions to your problems that won't generate new problems later
Helpful, offering convenient and honest customer service alongside our excellent workmanship
If you're ready to schedule AC repairs in the Zephyrhills area, don't hesitate — call us at (863) 223-1849 or contact us online to schedule a visit or learn more.
Frequently Asked Questions
Our team can help you figure it out if you're unsure. Generally, a system older than 10 years that's having trouble should probably be replaced to avoid further issues in the near future. You might also replace it early if your system is the wrong size, malfunctions frequently, or lacks desired features.
You can do a few things yourself, like checking the breaker that governs your AC circuit, replacing a clogged filter or clearing blockages out of your vents, letting frozen coils thaw, and then drying and cleaning them. Beyond that, most AC repair work is best left to professionals, given the complexities and electrical power involved.
Strange smells from your air conditioning can signify an air quality problem, mold, and mildew in your system or ducts. Burning plastic smells can be a sign of electrical issues, as well.
SCHEDULE SERVICE NOW
Why Choose Iceberg Home Services?
Highly Trained & CERTIFIED TECHNICIANS
INDUSTRY-LEADING Products
What Our Clients Are Saying
" We are very pleased with Iceberg, from sales to installation it was all done in a timely matter and as Promised. Shawn Crawford and Adam Jr came out on Saturday and worked all day, even though they faced a few hurdles, they did what they had to do to get it done. They were very polite."
Patty Johnson
" Chuck arrived within a day after my call. He was very kind, courteous and professional. He looked at my unit and told me what my options were as far as the unit. I felt very confident that he was telling me the true issues with my unit and what would be in my best interest."
Chere' Mask
" They are fast, reliable, and courteous! They have been out to our house twice to fix the same problem for two different reasons and both times were on time and cared about the well-being of our family. They are also very knowledgeable and also advised us on how to keep our A/C maintained during stor..."
Ryan Davey
" Chuck from iceberg A/C and heating, LLC was AMAZING! I was recommended to this company, and I'm so happy I was. Chuck was timely, efficient, and thorough. He didn't try and sell me repairs that weren't needed, found our problem and will get fixed tomorrow! I would 100% recommend them to anyone, espe..."
Sheena Waterfield
" Excellent work, very reliable. Highly recommend for all your heating and cooling needs."
Tara Greene
" Very happy to have found them to help us with our AC needs. Very responsive, punctual, honest and friendly!! Elon is great very professional and courteous. Definitely recommend using them for service and repair."
Mario Mora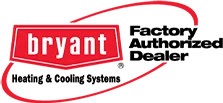 Take advantage of our money-saving HVAC and plumbing special offers -- for a limited time!
FREE SERVICE CALL*
*With repair only
Not to be combined with any other offer. Limited time only.
$99 AC Tune-Up & Check-Up
Big Savings- Regularly $159!
Includes 35 point inspection, duct inspection, and energy savings analysis. Not to be combined with any other offer. Offer valid for first time customers only. After hours rate may vary.
SENIOR OR MILITARY DISCOUNT*
Free estimates | Financing options**
** Subject to approved credit. *ID required. One coupon per transaction. Not to be combined with any other offer. Limited time only.