Plumbing in Zephyrhills, FL
When you need a local plumber in Zephyrhills you can trust, contact Iceberg Home Services. Our team of licensed experts is ready to solve any issue you're experiencing with your plumbing system. From mystery leaks to fixture installation, we can restore your plumbing as soon as possible so that you and your family can return to a normal routine.
Schedule a plumbing service today! Call (863) 223-1849 or send us a message online.
Emergency Plumbing Repairs
Emergency plumbing issues can be stressful. That's why Iceberg has licensed plumbers available 24/7 to provide emergency plumbing repairs. Our skilled plumbers have fully stocked trucks and are ready to answer your call.
Common emergency plumbing repairs we solve include:
No hot water
Soft patches in yard
And more
Call us at (863) 223-1849, and we'll dispatch a licensed plumber to your Zephyrhills home to provide emergency repairs. You can also contact us online.
Kitchen Plumbing
Your home's kitchen plumbing is an integral part of you and your family's everyday life. When a kitchen plumbing fixture is in disrepair, it can throw everyone off. Iceberg's experienced plumbers provide exceptional service to install or repair kitchen appliances and fixtures like your garbage disposal and kitchen sink.
Make an appointment with an Iceberg plumber. Contact us online or call us at (863) 223-1849.
Bathroom Plumbing
Issues with bathroom plumbing can quickly derail plans. If you need quality bathroom plumbing installation or repairs, you can trust Iceberg to provide services you can count on. We regularly install and repair bathroom plumbing fixtures such as toilets, showers and bathtubs, and faucets.
Water Heater Services
Whether you need water heater repairs or you would like to install a water heater replacement, Iceberg Home Services has you covered. The Iceberg team can install or repair the following water heater types:
Drain Cleaning
Drain cleaning is one of the best ways to protect your home's plumbing. Our drain cleaning services help remove waste buildup that can cause expensive and messy plumbing repair needs later. We recommend scheduling drain cleaning services at least once or twice each year to keep your drains well-maintained.
Schedule routine drain cleaning services with one of our team members. Send us a message online or call (863) 223-1849.
Choose Iceberg for High-Quality Plumbing Services
For over 70 years, the team at Iceberg Home Services has provided reliable plumbing services to homeowners in Zephyrhills. We're honored to be known as a top-rated HVAC, plumbing, and indoor air quality services company to our neighbors in the Central Florida area. No matter when you need us, we're available 24/7 to provide emergency plumbing repairs.
Call us now at (863) 223-1849 to schedule a plumbing service, or contact us online.
Frequently Asked Questions
First, turn off your home's water supply at your main shut-off valve. (If you don't know where your main valve is located, an Iceberg plumber will take care of this step.) Next, call Iceberg Home Services and we'll dispatch a licensed plumber to your home as soon as possible.
If you aren't using another fixture or appliance that requires water, there might be a hidden leak. Call Iceberg Home Services and we'll send a skilled plumber to your home to find the leak and make the appropriate repairs.
Why Choose Iceberg Home Services?
Highly Trained & CERTIFIED TECHNICIANS
INDUSTRY-LEADING Products
What Our Clients Are Saying
" We are very pleased with Iceberg, from sales to installation it was all done in a timely matter and as Promised. Shawn Crawford and Adam Jr came out on Saturday and worked all day, even though they faced a few hurdles, they did what they had to do to get it done. They were very polite."
Patty Johnson
" Chuck arrived within a day after my call. He was very kind, courteous and professional. He looked at my unit and told me what my options were as far as the unit. I felt very confident that he was telling me the true issues with my unit and what would be in my best interest."
Chere' Mask
" They are fast, reliable, and courteous! They have been out to our house twice to fix the same problem for two different reasons and both times were on time and cared about the well-being of our family. They are also very knowledgeable and also advised us on how to keep our A/C maintained during stor..."
Ryan Davey
" Chuck from iceberg A/C and heating, LLC was AMAZING! I was recommended to this company, and I'm so happy I was. Chuck was timely, efficient, and thorough. He didn't try and sell me repairs that weren't needed, found our problem and will get fixed tomorrow! I would 100% recommend them to anyone, espe..."
Sheena Waterfield
" Excellent work, very reliable. Highly recommend for all your heating and cooling needs."
Tara Greene
" Very happy to have found them to help us with our AC needs. Very responsive, punctual, honest and friendly!! Elon is great very professional and courteous. Definitely recommend using them for service and repair."
Mario Mora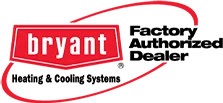 Take advantage of our money-saving HVAC and plumbing special offers -- for a limited time!
FREE SERVICE CALL*
*With repair only
Not to be combined with any other offer. Limited time only.
$99 AC Tune-Up & Check-Up
Big Savings- Regularly $159!
Includes 35 point inspection, duct inspection, and energy savings analysis. Not to be combined with any other offer. Offer valid for first time customers only. After hours rate may vary.
SENIOR OR MILITARY DISCOUNT*
Free estimates | Financing options**
** Subject to approved credit. *ID required. One coupon per transaction. Not to be combined with any other offer. Limited time only.