Air Conditioning Repair in Lake Wales, FL
Finding out you need an AC repair in Lake Wales can be overwhelming. No one likes having to spend money on home improvement repairs, especially when you're crunched for time! However, when you enlist the services of our experienced Lake Wales HVAC technicians, you'll be back on track in no time.
Our Air Conditioning Services
The experts at Iceberg Home Services are equipped to meet all of your cooling needs in Lake Wales. We've been offering comprehensive solutions and top-class products to our clients for years, and we can guarantee an ideal service to match your home. We proudly provide residents in Lake Wales with:
To schedule HVAC services in Lake Wales, call (863) 223-1849 to contact us today.

SCHEDULE SERVICE NOW
Air Conditioner Repair in Lake Wales, FL
When something goes wrong with your cooling system, you're left at the mercy of our brutal summers in Lake Wales. That means you need fast, reliable, professional service that puts your needs first!
Our experts utilize years of specialized training, unique experience, and cutting-edge diagnostic tools to locate and remedy your air conditioner issues as fast as we can without ever compromising
the quality of our service. You can trust our local Lake Wales AC repair team to provide repair when:
Your system has stopped working or won't turn on.
Your energy bills are spiking.
You feel uncomfortable, or there are "hot spots" in your home.
Your cooling system in your home is making odd sounds.
There are foul or musty odors coming from your cooling system.
Have a different problem than the ones listed above? No problem! Our experts have seen and fixed it all, and we can guarantee the ideal solution to meet your cool air needs in Lake Wales.
Contact us by calling (863) 223-1849 today to learn more about our AC repair in Lake Wales.
Emergency HVAC Repairs in Lake Wales
At Iceberg Home Services, we understand how important your air conditioning is to get through Lake Wales' weather. Even an average day can be toasty, so the hottest summer days can be especially brutal. You need a reliable HVAC system that's always ready to perform. Unfortunately, that's not always the case.
Especially with Florida's hurricane season, your AC may break down when you least expect it. We offer 24/7 emergency repair services for precisely that reason. Whenever you need it, one of our technicians will be available to help get your home back to feeling cool and comfortable.
Do you have an AC emergency? Call (863) 223-1849 to schedule emergency repairs.
Lake Wales Air Conditioner Installation Experts
Summer in Lake Wales is hot, and you need a reliable AC system to keep cool and stay comfortable. The team at Iceberg Home Services can help you select the ideal cooling system to suit your unique needs, sizing and installing your new air conditioner for maximized performance and optimal energy efficiency.
We Offer Air Conditioner Replacement Too!
While homeowners can often put off replacement when their system is properly installed and maintained, no AC system lasts forever. Replacing an air conditioner at the right time can offer you loads of benefits.
Seeking out replacement, as opposed to continual repair, can be a less stressful, faster, and more cost-effective solution for your comfort needs, and our team can help you decide when the time is right. Typically, we recommend replacement when:
Your cooling system is below 14 SEER.
Your system isn't adequately meeting your cooling needs in Lakeland.
You need repair services too frequently.
Your system is getting too old or still uses R-22 refrigerant.
Contact us with any questions you may have about AC replacement or to schedule service. You also call (863) 223-1849!
Schedule Routine AC Maintenance
Consistent professional service is the best way to keep your cooling system working at its best. With the comprehensive services offered by Iceberg Home Services, you can expect lower cooling bills, better system performance, and a longer-lasting cooling system!
Contact us to schedule maintenance and keep your system running smoothly!
Why Choose Iceberg Home Services?
When you're looking for quality air conditioning services and overall HVAC services in Lake Wales, you want the absolute best. That means the best products, the best services, and the best prices around! With our experts, you'll get all of the above and more. We are dedicated to superior quality and service, and we always provide:
Service from top-class, expertly trained professionals
Industry-leading, high-quality products
Prompt, reliable service
Unique, custom solutions tailored to your unique needs
For more information on our HVAC company in Lake Wales, call (863) 223-1849 or contact us now!

SCHEDULE SERVICE NOW
Why Choose Iceberg Home Services?
Highly Trained & CERTIFIED TECHNICIANS
INDUSTRY-LEADING Products
What Our Clients Are Saying
" We are very pleased with Iceberg, from sales to installation it was all done in a timely matter and as Promised. Shawn Crawford and Adam Jr came out on Saturday and worked all day, even though they faced a few hurdles, they did what they had to do to get it done. They were very polite."
Patty Johnson
" Chuck arrived within a day after my call. He was very kind, courteous and professional. He looked at my unit and told me what my options were as far as the unit. I felt very confident that he was telling me the true issues with my unit and what would be in my best interest."
Chere' Mask
" They are fast, reliable, and courteous! They have been out to our house twice to fix the same problem for two different reasons and both times were on time and cared about the well-being of our family. They are also very knowledgeable and also advised us on how to keep our A/C maintained during stor..."
Ryan Davey
" Chuck from iceberg A/C and heating, LLC was AMAZING! I was recommended to this company, and I'm so happy I was. Chuck was timely, efficient, and thorough. He didn't try and sell me repairs that weren't needed, found our problem and will get fixed tomorrow! I would 100% recommend them to anyone, espe..."
Sheena Waterfield
" Excellent work, very reliable. Highly recommend for all your heating and cooling needs."
Tara Greene
" Very happy to have found them to help us with our AC needs. Very responsive, punctual, honest and friendly!! Elon is great very professional and courteous. Definitely recommend using them for service and repair."
Mario Mora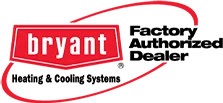 Take advantage of our money-saving HVAC and plumbing special offers -- for a limited time!
FREE SERVICE CALL*
*With repair only
Not to be combined with any other offer. Limited time only.
$99 AC Tune-Up & Check-Up
Big Savings- Regularly $159!
Includes 35 point inspection, duct inspection, and energy savings analysis. Not to be combined with any other offer. Offer valid for first time customers only. After hours rate may vary.
SENIOR OR MILITARY DISCOUNT*
Free estimates | Financing options**
** Subject to approved credit. *ID required. One coupon per transaction. Not to be combined with any other offer. Limited time only.