Air Conditioning Repair & Replacement in Mulberry, FL
Top-Rated HVAC Company in Mulberry
When the temperature soars in sunny Florida, you depend on your air conditioning system to keep you cool and comfortable. Iceberg Home Services is ready to serve all your air conditioning and HVAC needs. We provide top-notch air conditioning services in Mulberry, listen to your needs, and strive to provide efficient solutions to fit every budget.
Our Air Conditioning Services in Mulberry
You can count on the team at Iceberg Home Services to handle all of your air conditioning needs in Mulberry. We have years of experience providing Mulberry residents comprehensive AC solutions and top-class products. We guarantee that we'll find the exact right air conditioning system for your home. Some of the air conditioning services we provide include:
24/7 Air Conditioner Repair in Mulberry
Florida summers are brutal, and you need a smooth-operating air conditioner to combat the heat. With your AC working overtime on the hottest days, your unit is put under a higher amount of strain. Between extreme temperatures and hurricane seasons that wreck outdoor AC units, your air conditioner is always at risk of breaking down. When something goes wrong, you need fast and reliable services to get everything working quickly again. Our expert team at Iceberg Home Services is highly trained to address any emergency you may be experiencing, and we offer 24/7 emergency repairs so that you don't go long without adequate cooling. You can trust the Iceberg team to provide repair when:
Your system has stopped working or won't turn on.
Your energy bills are spiking.
You feel uncomfortable, or there are "hot spots" in your home.
Your cooling system in your home is making odd sounds.
There are foul or musty odors coming from your cooling system.
Have a different problem than the ones listed above? No problem! Our experts have seen and fixed it all, and we are happy to help. Call us at (863) 223-1849 and one of our technicians will be out as soon as possible.
Air Conditioning Installation & Replacement
You deserve a reliable AC system in your home to keep you and your family cool and comfortable no matter the outside temps. Whether your air conditioner has completely stopped working or you're ready to upgrade the system you have, Iceberg is equipped to help! The team at Iceberg Home Services can help you select the ideal cooling system to suit your unique needs, sizing and installing your new air conditioner for maximized performance and top-level energy efficiency.
SCHEDULE SERVICE NOW
Benefits of a Smooth-Running AC
When you own a home, there are some investments that you'll have to make throughout the years. One of those is your air conditioning system. Here are just a few reasons why taking the time to keep your unit in good condition will enhance your home and quality of life while also saving you money in the process.
Home Comfort
The temperature inside your home can affect your sleeping patterns, blood circulation, and more, so take care in ensuring that the temperature you set is the one your home stays at. Air conditioning maintenance from our team can help you detect inconsistent temperatures across your home. Our team values your comfort and will get your AC working again.
Energy Savings
A well-working system can give you the benefit of saving some money on your energy bill. When your HVAC unit isn't working properly, it will have to work much harder to achieve your desired temperature. This causes your energy bill to increase steadily, so pay close attention to the amount you pay each month.
Even though you change out the filters and keep the debris away from the outside unit to prevent clogging, as your unit ages, it will need attention from the professionals. Take the time to schedule yearly maintenance from experienced HVAC technicians, and be proactive in repairing any emergency damages that occur so your unit doesn't cost you money in the future.
Home Value
When you want to sell your property, your unit will be something that new homeowners will be aware of. The better you take care of it, the more money you can get out of the sale. Even renters will factor in how well an AC unit works. Consider upgrading your home's HVAC system to make the most of your space.
Ready to schedule air conditioning services to get your system running smoothly again? Call us at (863) 223-1849 to get service on the books!
Schedule Annual AC Tune-Ups
Consistent professional service is the best way to keep your cooling system working at its best. With the comprehensive services we offer, you can expect to see lower cooling systems, better system performance, and even a longer-lasting cooling system!
Why Choose Iceberg Home Services as Your Mulberry AC Contractor?
When you're looking for quality air conditioning services and overall HVAC services in Mulberry, you want the absolute best. That means the best products, the best services, and the best prices around! And with our experts, you're going to get all of the above and more. We are wholly dedicated to superior quality and service, and we always provide:
Service from top-class, expertly trained professionals
Industry-leading, high-quality products
Prompt, reliable service
Unique, custom solutions tailored to your unique needs
Why Choose Iceberg Home Services?
Highly Trained & CERTIFIED TECHNICIANS
INDUSTRY-LEADING Products
What Our Clients Are Saying
" We are very pleased with Iceberg, from sales to installation it was all done in a timely matter and as Promised. Shawn Crawford and Adam Jr came out on Saturday and worked all day, even though they faced a few hurdles, they did what they had to do to get it done. They were very polite."
Patty Johnson
" Chuck arrived within a day after my call. He was very kind, courteous and professional. He looked at my unit and told me what my options were as far as the unit. I felt very confident that he was telling me the true issues with my unit and what would be in my best interest."
Chere' Mask
" They are fast, reliable, and courteous! They have been out to our house twice to fix the same problem for two different reasons and both times were on time and cared about the well-being of our family. They are also very knowledgeable and also advised us on how to keep our A/C maintained during stor..."
Ryan Davey
" Chuck from iceberg A/C and heating, LLC was AMAZING! I was recommended to this company, and I'm so happy I was. Chuck was timely, efficient, and thorough. He didn't try and sell me repairs that weren't needed, found our problem and will get fixed tomorrow! I would 100% recommend them to anyone, espe..."
Sheena Waterfield
" Excellent work, very reliable. Highly recommend for all your heating and cooling needs."
Tara Greene
" Very happy to have found them to help us with our AC needs. Very responsive, punctual, honest and friendly!! Elon is great very professional and courteous. Definitely recommend using them for service and repair."
Mario Mora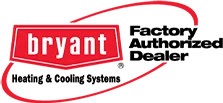 Take advantage of our money-saving HVAC and plumbing special offers -- for a limited time!
FREE SERVICE CALL*
*With repair only
Not to be combined with any other offer. Limited time only.
$99 AC Tune-Up & Check-Up
Big Savings- Regularly $159!
Includes 35 point inspection, duct inspection, and energy savings analysis. Not to be combined with any other offer. Offer valid for first time customers only. After hours rate may vary.
SENIOR OR MILITARY DISCOUNT*
Free estimates | Financing options**
** Subject to approved credit. *ID required. One coupon per transaction. Not to be combined with any other offer. Limited time only.