Plumbing Services in Mulberry, FL
Learning about your home's plumbing system can help you make the best choices regarding a plumbing disaster. With over 70 years of service industry experience, our dedicated team of professional plumbers at Iceberg Home Services in Mulberry, FL, can help keep your system running smoothly and economically with comprehensive residential and commercial plumbing solutions. Our all-inclusive services can see to plumbing needs for your kitchen, bathroom, leaks, water heater, sewer lines, and so much more.
We'll keep you on budget while providing exceptional plumbing services. Call (863) 223-1849 or contact us online to speak to a technician about your plumbing problems.   
Plumbing Services With Iceberg
At Iceberg, we understand plumbing issues vary from minor, easy fixes to complex system replacements. That's why our fully equipped technicians have the right tools and the skills to repair, replace, install, or maintain your plumbing.
We provide:
Plumbing installation services: Our comprehensive installation services match your plumbing needs, however extensive they are.
Plumbing repair services: Sometimes, the best action is to fix what's broken. Our technicians provide honest and reliable repair solutions for your plumbing repair needs.
Other services: We provide a range of plumbing services for all your plumbing problems. From hydro jetting services and draining clearing to inspection on your waterline, contact a professional in Mulberry to learn more about our plumbing services.
SCHEDULE SERVICE NOW
Bathroom Plumbing Services
Nothing halts your day like a backed-up toilet threatening to overflow or a cold morning shower. With day and night services, our bathroom plumbing services can get a certified technician out to your door ready to resolve your plumbing problems. Our Iceberg specialists in Mulberry provide sewer line services, sink and faucet installations, drain cleaning, shower, and tub plumbing services. Don't let a clogged toilet or burst pipe cause undue stress. We're here to provide cool, confident, and comprehensive services you can trust.
Kitchen Plumbing Services
Your kitchen serves your family's needs for three meals a day and more! Rely on an Iceberg technician for kitchen repair, replacement, and installation needs. We're confident that we'll get your kitchen back to working order so that you can provide the best care for your family. We can see you through all plumbing for renovation and remodeling upgrades, garbage disposal repair and replacement services, and kitchen sink installation and repair services.
Call (863) 223-1849 or contact us online for our 24/7 emergency services with Iceberg Home Services.
Water Heater Services
Your water heater works to heat water for every part of your home, from your kitchen sink and bathroom shower to all your household appliances. If your water heater is over 10 years old, leaking, or no longer heating your home's water with high efficiency, it's time to call your local Mulberry technician for a professional diagnosis. We can help you select the best water heater that is cost-effective and energy-efficient for your home.
We provide installation, replacement, and repair services for:
Call our team of expert plumbers at (863) 223-1849 or contact us online for water heater services!
Leak Detection & Repair
Did you know that a leaking faucet wastes over a gallon of water a week? Don't let your money go down the drain. Our leak detection and repair specialists provide thorough inspections of your home's plumbing system to determine if the leak is caused by corrosion, clogs, root disruption, or other damage that can't easily be diagnosed without professional care. If you're experiencing a drop in water pressure, higher than average utility bills, or spot mold or mildew on your walls, it's time to get help.
Call (863) 223-1849 or contact us online to learn more about the importance of leak detection services in Mulberry.
Choose Iceberg Home Services for Plumbing Services in Mulberry
Choosing a plumbing company that you can depend on to mitigate a crisis between you and your home isn't easy, and we understand that. At Iceberg, we provide services that you can consistently rely on for years to come with fully licensed and friendly professionals who always get the job done. With over 770 service reviews, our family-owned company has built a reputation for quality care in the home service industry.
Don't let a plumbing problem become a disaster. Our plumbers are here to help with quick and efficient solutions. Call (863) 223-1849 or contact us online!
FAQ
What are some common plumbing problems?
Property owners encounter clogged drains and toilets, leaky faucets, low water pressure, or running toilets. While appliances can be the reason for plumbing problems, getting a professional plumber to diagnose your plumbing system is crucial to see if they are correlated. Sometimes, minor individual plumbing problems signal a more significant issue at hand.
What kind of tools do plumbers use to unclog drains?
Depending on the clog, plumbers use a range of special equipment to determine the root cause of your drain clog. For shallow clogs, they may use a plunger. They may also utilize drain snakes or motorized drain snakes and augers for deeper blockages.
SCHEDULE SERVICE NOW
Why Choose Iceberg Home Services?
Highly Trained & CERTIFIED TECHNICIANS
INDUSTRY-LEADING Products
What Our Clients Are Saying
" We are very pleased with Iceberg, from sales to installation it was all done in a timely matter and as Promised. Shawn Crawford and Adam Jr came out on Saturday and worked all day, even though they faced a few hurdles, they did what they had to do to get it done. They were very polite."
Patty Johnson
" Chuck arrived within a day after my call. He was very kind, courteous and professional. He looked at my unit and told me what my options were as far as the unit. I felt very confident that he was telling me the true issues with my unit and what would be in my best interest."
Chere' Mask
" They are fast, reliable, and courteous! They have been out to our house twice to fix the same problem for two different reasons and both times were on time and cared about the well-being of our family. They are also very knowledgeable and also advised us on how to keep our A/C maintained during stor..."
Ryan Davey
" Chuck from iceberg A/C and heating, LLC was AMAZING! I was recommended to this company, and I'm so happy I was. Chuck was timely, efficient, and thorough. He didn't try and sell me repairs that weren't needed, found our problem and will get fixed tomorrow! I would 100% recommend them to anyone, espe..."
Sheena Waterfield
" Excellent work, very reliable. Highly recommend for all your heating and cooling needs."
Tara Greene
" Very happy to have found them to help us with our AC needs. Very responsive, punctual, honest and friendly!! Elon is great very professional and courteous. Definitely recommend using them for service and repair."
Mario Mora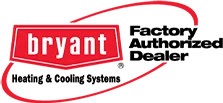 Take advantage of our money-saving HVAC and plumbing special offers -- for a limited time!
FREE SERVICE CALL*
*With repair only
Not to be combined with any other offer. Limited time only.
$99 AC Tune-Up & Check-Up
Big Savings- Regularly $159!
Includes 35 point inspection, duct inspection, and energy savings analysis. Not to be combined with any other offer. Offer valid for first time customers only. After hours rate may vary.
SENIOR OR MILITARY DISCOUNT*
Free estimates | Financing options**
** Subject to approved credit. *ID required. One coupon per transaction. Not to be combined with any other offer. Limited time only.