Plumbing Services in Lake Alfred, FL
When choosing a plumbing company to provide service repairs, installation, or maintenance, you need to select a company you can depend on. Look no further than Iceberg Home Services in Lake Alfred, FL. Our dedicated team of professional plumbers guarantees cool, confident, and comprehensive service for all your residential and commercial plumbing needs. With over 70 years of service industry experience, we promise to find the right solution to your plumbing issues while keeping you on budget.
For a plumbing company that does it all, call (863) 223-1849 or contact us online to speak to a technician about your plumbing needs! 
Iceberg's Lake Alfred Plumbing Services
For comprehensive care for your home, enlist the help of an Iceberg technician. They come fully equipped with the tools and the skills to restore your plumbing to full functionality, no matter how extensive your needs are. We provide:
Plumbing installation services: Our extensive installation services cover all your plumbing needs to keep your home's systems running efficiently and economically.
Plumbing repair services: There is no single fix for a plumbing system, and we understand that best at Iceberg. That's why we provide repair services on all your home's plumbing.
Other services: With 24/7 emergency services, we're here to help with all your plumbing-related disasters. For draining clearing, hydro jetting services, and inspecting for burst pipes, contact a professional in Lake Alfred.
Bathroom Plumbing Services
There's nothing worse than a plumbing disaster in your bathroom. For backed-up toilets, slowing draining sinks and showers, or burst pipes creating a costly mess, contact an Iceberg expert to diagnose the situation and treat the problem quickly. Our extensive bathroom plumbing services offer toilet replacements, faucet repairs, and shower and tub plumbing services by qualified professionals.
Kitchen Plumbing Services
There isn't a plumbing issue an Iceberg professional can't fix in your kitchen. From garbage disposal repair services to kitchen sink installation, we can see you through any renovation or remodeling fixes to get your plumbing in working order.
Remodeling your kitchen? Call (863) 223-1849 or contact us online, and we'll get a professional technician to get your kitchen plumbing working like new!
Water Heater Services Near Lake Alfred, FL
If your water heater is over 10 years old, leaking, producing strange noises, or not efficiently working to heat your water, seeking a professional diagnosis is the best course of action. At Iceberg, our water heater specialists can guide you in selecting a cost-efficient water heater fitted for your home's individual needs or provide repair services to restore service. We work with:
SCHEDULE SERVICE NOW
Leak Detection & Repair in Lake Alfred
While burst pipes are often associated with cold weather, there are many reasons why pipes can burst, including corrosion, clogs, root disruption, and so much more. Finding and repairing a burst pipe can be as easy as spotting the leakage with your naked eye or as tricky as experiencing a significant drop in your water pressure and not understanding why. Our leak detection and repair specialists can thoroughly inspect your home's plumbing system to find the issue and provide the most efficient repair route with minimal disturbance to your life.
Choose Iceberg Home Services for Lake Alfred Plumbing Services
When you choose an Iceberg professional to handle your plumbing problems, you choose a trusted company with a long-standing reputation for quality customer service. At Iceberg Home Services, we are committed to providing prompt service by experienced and certified technicians that are there when you need them most.
For all your emergency plumbing needs in Lake Alfred, call (863) 223-1849 or contact us online, and we'll get a certified technician on the job!
FAQs
Like all appliances, water heaters have a fixed life span. With routine maintenance, your water heater can serve you faithfully for its entire service life. However, as your system increases in years, it decreases in efficiency. The expected service life for a tank water heater is between six to 12 years, and a tankless water heater can last more than 20 years. A failing water heater will require continuous fixes, and you will notice leaks, strange noises, or rusty water.
There are some telltale signs of a burst pipe in your home's water system. When you start experiencing an unexplained drop in water pressure, an increase in utility bills, notice watermarks on your ceiling or walls, or have discolored water coming out of your faucets, it's time to call a professional.
SCHEDULE SERVICE NOW
Why Choose Iceberg Home Services?
Highly Trained & CERTIFIED TECHNICIANS
INDUSTRY-LEADING Products
What Our Clients Are Saying
" We are very pleased with Iceberg, from sales to installation it was all done in a timely matter and as Promised. Shawn Crawford and Adam Jr came out on Saturday and worked all day, even though they faced a few hurdles, they did what they had to do to get it done. They were very polite."
Patty Johnson
" Chuck arrived within a day after my call. He was very kind, courteous and professional. He looked at my unit and told me what my options were as far as the unit. I felt very confident that he was telling me the true issues with my unit and what would be in my best interest."
Chere' Mask
" They are fast, reliable, and courteous! They have been out to our house twice to fix the same problem for two different reasons and both times were on time and cared about the well-being of our family. They are also very knowledgeable and also advised us on how to keep our A/C maintained during stor..."
Ryan Davey
" Chuck from iceberg A/C and heating, LLC was AMAZING! I was recommended to this company, and I'm so happy I was. Chuck was timely, efficient, and thorough. He didn't try and sell me repairs that weren't needed, found our problem and will get fixed tomorrow! I would 100% recommend them to anyone, espe..."
Sheena Waterfield
" Excellent work, very reliable. Highly recommend for all your heating and cooling needs."
Tara Greene
" Very happy to have found them to help us with our AC needs. Very responsive, punctual, honest and friendly!! Elon is great very professional and courteous. Definitely recommend using them for service and repair."
Mario Mora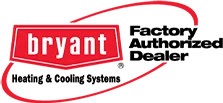 Take advantage of our money-saving HVAC and plumbing special offers -- for a limited time!
FREE SERVICE CALL*
*With repair only
Not to be combined with any other offer. Limited time only.
$99 AC Tune-Up & Check-Up
Big Savings- Regularly $159!
Includes 35 point inspection, duct inspection, and energy savings analysis. Not to be combined with any other offer. Offer valid for first time customers only. After hours rate may vary.
SENIOR OR MILITARY DISCOUNT*
Free estimates | Financing options**
** Subject to approved credit. *ID required. One coupon per transaction. Not to be combined with any other offer. Limited time only.