Plumbing Services in Kissimmee, FL
When it comes to your Kissimmee home's plumbing system, you want to ensure it's taken care of by the best plumbing team in the area. Iceberg Home Services's team of expert and friendly plumbers work hard to ensure your plumbing is always in peak condition, and we offer comprehensive plumbing services to Kissimmee residents.
To learn more about our plumbing services or to schedule an appointment, contact Iceberg Home Services at (863) 223-1849.
Kitchen Plumbing
Your kitchen is one of the busiest rooms in your home, so plumbing issues in the kitchen are no minor inconvenience. Whether it be your sinks, faucets, or garbage disposals, our certified plumbing experts will restore your kitchen's functionality in no time.
Bathroom Plumbing
Nobody wants to deal with plumbing problems in their bathroom, but this is the room in your house that relies most heavily on its plumbing systems. When you are in need of toilet repairs, whether it's overflowing, leaking, or clogged, Iceberg Home Services is equipped to get the job done right.
Other common plumbing issues your bathroom can spring on you include low water pressure in your shower or bathtub, slow drains, clogged sinks, and leaking faucets — yep, we handle these too! Whatever your bathroom plumbing needs may be, Iceberg has the experience and know-how to perform the necessary repairs with ease.
SCHEDULE SERVICE NOW
Drain Cleaning
Slow-moving drains can be an indication that you have a serious plumbing issue. Never fear! Our highly trained drain clearing specialists can diagnose your drain issue and get your Kissimmee drains flowing smoothly again.
Schedule drain cleaning services that will safeguard your property and preserve the integrity of your pipes by calling (863) 223-1849 or contacting us online.
Sewer Line Services
Main sewer line issues are the cause of significant property damage every year. Avoid this frustrating property setback by acting quickly when you notice any changes in the way your system is functioning. Our trenchless sewer line services provide sewer line replacement with minimal disruption to your property or landscaping.
Plumbing Leak Repairs and Pipe Repairs
If you notice standing water in or out of your home, it's time to call a plumber, and don't delay! A plumbing leak can be tricky to locate without the aid of pipe inspection camera technology.
Avoid the expense and damages of hidden leaks by enlisting the Iceberg team to locate and repair your leaking or broken pipe quickly.
Call (863) 223-1849 to find out more about how we treat plumbing leaks.
Water Heater Services
Water heaters carry a heavy load in your household, supplying you with on-demand hot water for cooking, sterilizing, washing, and bathing. When you notice your water heater acting up, call for an inspection. Water heaters can develop leaks or simply reach the end of their life span and need replacement.
Iceberg partners with the best brands in the industry to bring you a wide range of high-efficiency water heaters, including:
Call Iceberg Home Services at (863) 223-1849 to learn more about our water heater offerings.
Schedule Plumbing Services in Kissimmee with Iceberg Today!
Iceberg Home Services is the go-to plumbing company in Kissimmee for all things plumbing! With over 70 years of experience in the industry, our plumbing services are second to none.
Contact us at (863) 223-1849 to schedule an appointment for your Kissimmee home.
Why Choose Iceberg Home Services?
Highly Trained & CERTIFIED TECHNICIANS
INDUSTRY-LEADING Products
What Our Clients Are Saying
" We are very pleased with Iceberg, from sales to installation it was all done in a timely matter and as Promised. Shawn Crawford and Adam Jr came out on Saturday and worked all day, even though they faced a few hurdles, they did what they had to do to get it done. They were very polite."
Patty Johnson
" Chuck arrived within a day after my call. He was very kind, courteous and professional. He looked at my unit and told me what my options were as far as the unit. I felt very confident that he was telling me the true issues with my unit and what would be in my best interest."
Chere' Mask
" They are fast, reliable, and courteous! They have been out to our house twice to fix the same problem for two different reasons and both times were on time and cared about the well-being of our family. They are also very knowledgeable and also advised us on how to keep our A/C maintained during stor..."
Ryan Davey
" Chuck from iceberg A/C and heating, LLC was AMAZING! I was recommended to this company, and I'm so happy I was. Chuck was timely, efficient, and thorough. He didn't try and sell me repairs that weren't needed, found our problem and will get fixed tomorrow! I would 100% recommend them to anyone, espe..."
Sheena Waterfield
" Excellent work, very reliable. Highly recommend for all your heating and cooling needs."
Tara Greene
" Very happy to have found them to help us with our AC needs. Very responsive, punctual, honest and friendly!! Elon is great very professional and courteous. Definitely recommend using them for service and repair."
Mario Mora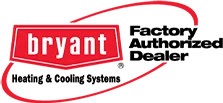 Take advantage of our money-saving HVAC and plumbing special offers -- for a limited time!
FREE SERVICE CALL*
*With repair only
Not to be combined with any other offer. Limited time only.
AC or Heating Tune-Up & Check-Up
Big Savings- Now only $99!
Includes 35 point inspection, duct inspection, and energy savings analysis. Not to be combined with any other offer. Offer valid for first time customers only. After hours rate may vary.
SENIOR OR MILITARY DISCOUNT*
Free estimates | Financing options
*ID required. One coupon per transaction. Not to be combined with any other offer. Limited time only.