Sizing a Water Heater
There are so many options for home water heating technology. Once you've narrowed down your fuel source (most likely electric or gas) and decided on your water heater type (storage or tankless), you still need to know what size water heater will best serve your property and personal needs.
A too-small water heater won't keep up with your hot water requirements. A too-big water heater wastes money. You want to get it just right. But where to begin? Luckily, the pros at Iceberg Home Services can guide you.
Types of Water Heaters
Water heater sizing* for the Orlando, Florida area is usually needed for three types of units:
Solar
Storage/heat pump
Tankless
There are others (tankless-coil, indirect), but they are so customized that you'll need to work with your local plumbing professional to design a water heater installation plan for your residential or commercial property.
Iceberg Home Services plumbing professionals have provided HVAC (heating, ventilation, air conditioning) and plumbing services to your community for over 70 years. Call (863) 223-1849 or contact us today to learn more about water heater installation and service.
Sizing Solar Water Heaters
Solar water heater sizing is not a DIY (do-it-yourself) task. It's relatively easy, but you still need a plumbing contractor's worksheet and/or computer software for the math.
Determine the collection area (20 square feet) for two family members. Add 8 square feet for each additional resident. A small (50- to 60-gallon) storage tank is usually good for two people. A medium tank (80-gallon) is best for three or four people, and a large tank serves four to six people.
Sizing Storage & Heat Pump Water Heaters
A storage water heater's first-hour rating (aka "capacity") will help you determine what size you need. The first-hour rating is the number of gallons per hour the unit can provide. The rating must be labeled on storage water heaters but not necessarily on heat pump water heaters.
You want a storage unit that can meet your peak-hour demand for hot water:
Determine the hour/time of day you use the most hot water.
Multiply the applications (usage) times the gallons of hot water used:

1 clothing/washing machine load = 7 gallons
1 dishwasher = 6 gallons
1 hand dishwashing/food prep = 4 gallons
1 shave = 2 gallons
1 shower = 10 gallons
For example: You may have two people showering and shaving, one person working in the kitchen, and a load of laundry going at the same time. That would be 35 gallons of water usage, so you need a storage water heater with a first-hour rating of 34-38 gallons.
Sizing Tankless Water Heaters
SCHEDULE SERVICE NOW
To determine what size demand (tankless) water heater you need, you calculate the flow rate ("GPM," or gallons per minute) and the temperature rise. Temperature rise is the difference between the incoming cold-water temperature and the warmth you need.
List hot-water applications that might run at the same time:

Dishwasher (2.5 GPM)
Faucets (1 GPM)
Shower (2-5 GPM)
Washing machine (2.5 GPM)

Add their GPMs. This is your total flow rate.
To determine temperature rise, subtract the incoming water temperature from the desired heated water temperature. Your dishwasher water temperature (120°) is hotter than your faucet or washing machine, for example. (For our area of Florida, you can figure our groundwater at 72°.)
Most gas-powered tankless water heaters have a flow rate of about 5 GPM; electric is about 2 GPM.
Iceberg Home Services plumbing professionals want the best commercial and residential HVAC and plumbing solutions for you. Customized customer care is our specialty. Call (863) 223-1849 or contact us today to learn more about water heater installation and service in your Florida property.
Iceberg Home Services Is Your Plumbing Partner for The Water Heater That's Right for You
You've heard that worn-out phrase, "We're in this together." Well, when it comes to sizing a water heater, you're not alone. We can partner to figure out what will best meet your requirements. It's not just about square footage or even exact water usage. It's about your lifestyle and what you need for comfort and convenience.
It's an old phrase, but it's true: We're in this together.
Call (863) 223-1849 or contact Iceberg Home Services today.
___
*Please note: All numbers are estimates only and not to be used as literal amounts.
Why Choose Iceberg Home Services?
Highly Trained & CERTIFIED TECHNICIANS
INDUSTRY-LEADING Products
What Our Clients Are Saying
" We are very pleased with Iceberg, from sales to installation it was all done in a timely matter and as Promised. Shawn Crawford and Adam Jr came out on Saturday and worked all day, even though they faced a few hurdles, they did what they had to do to get it done. They were very polite."
Patty Johnson
" Chuck arrived within a day after my call. He was very kind, courteous and professional. He looked at my unit and told me what my options were as far as the unit. I felt very confident that he was telling me the true issues with my unit and what would be in my best interest."
Chere' Mask
" They are fast, reliable, and courteous! They have been out to our house twice to fix the same problem for two different reasons and both times were on time and cared about the well-being of our family. They are also very knowledgeable and also advised us on how to keep our A/C maintained during stor..."
Ryan Davey
" Chuck from iceberg A/C and heating, LLC was AMAZING! I was recommended to this company, and I'm so happy I was. Chuck was timely, efficient, and thorough. He didn't try and sell me repairs that weren't needed, found our problem and will get fixed tomorrow! I would 100% recommend them to anyone, espe..."
Sheena Waterfield
" Excellent work, very reliable. Highly recommend for all your heating and cooling needs."
Tara Greene
" Very happy to have found them to help us with our AC needs. Very responsive, punctual, honest and friendly!! Elon is great very professional and courteous. Definitely recommend using them for service and repair."
Mario Mora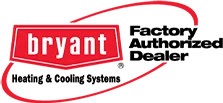 Take advantage of our money-saving HVAC and plumbing special offers -- for a limited time!
FREE SERVICE CALL*
*With repair only
Not to be combined with any other offer. Limited time only.
$99 AC Tune-Up & Check-Up
Big Savings- Regularly $159!
Includes 35 point inspection, duct inspection, and energy savings analysis. Not to be combined with any other offer. Offer valid for first time customers only. After hours rate may vary.
SENIOR OR MILITARY DISCOUNT*
Free estimates | Financing options**
** Subject to approved credit. *ID required. One coupon per transaction. Not to be combined with any other offer. Limited time only.